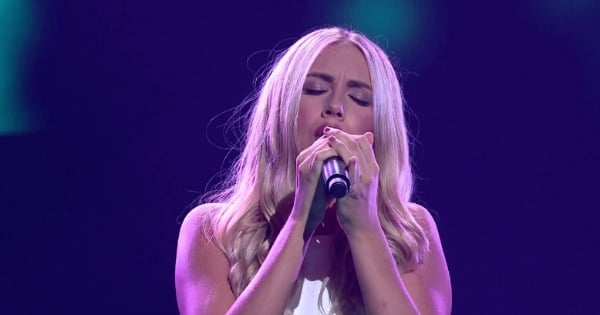 If there's one thing that's guaranteed to liven up a live TV show, it's an awkward nip slip.
And tonight's live The Voice finale did not disappoint.
After a stunning performance, Tash Lockhart suffered an unfortunate wardrobe malfunction onstage.
Watch the awkward moment here:

And now, all of Australia is talking about it.
"I think I've just seen boob and nipple slippage…" commented one fan.
"Maybe cover that BOOB?" said another. "Major wardrobe malfunction… couldn't she feel the breeze?!"