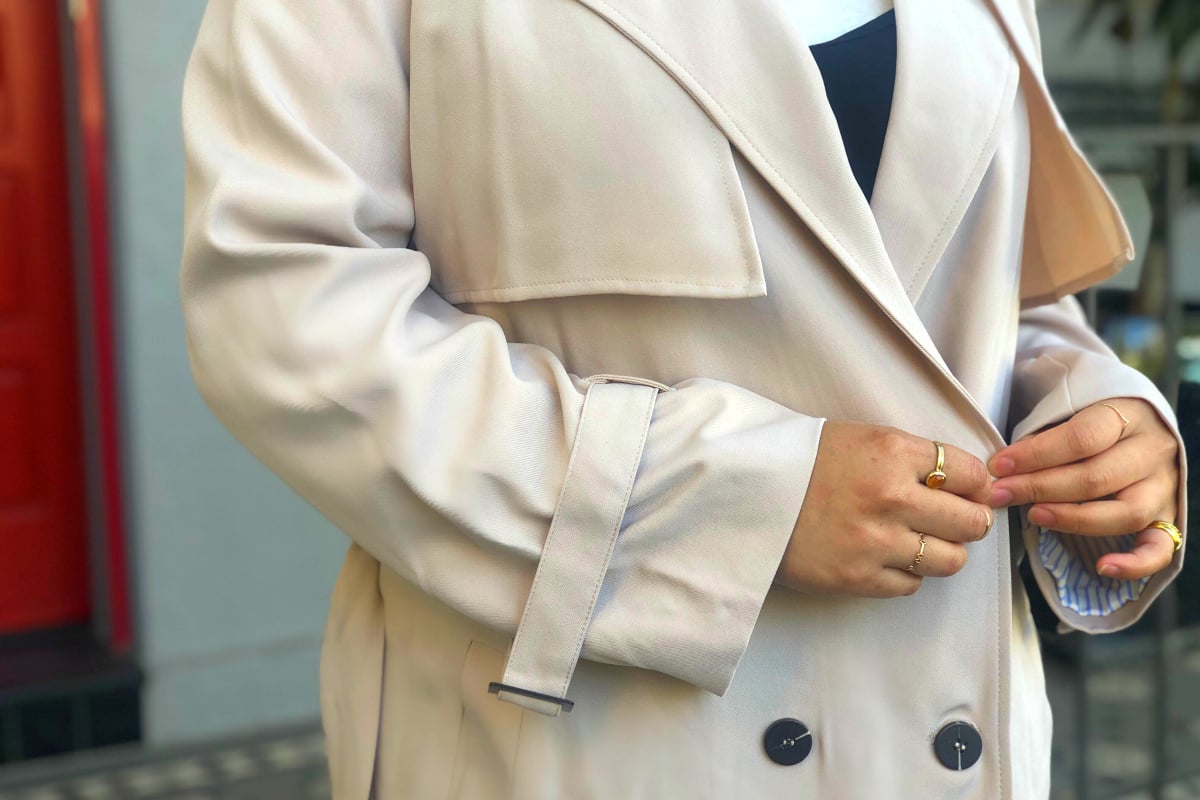 This week, Target released its latest Preview workwear collection and promise, it's not your run-of-the-mill workwear.
For context, Preview is Target's premium 'desk to dinner' corporate/workwear range. After launching last October, the Aussie retailer stocked its racks with the full collection of women's (and men's) workwear on Thursday.
Think smart-casual office pieces in quality fabrics that can be dressed up or down – it mirrors the styles and cuts of other workwear labels like Portmans and Cue, but at a slightly lower price point.
Here's some more workwear style inspiration, post continues after video.
The range is available in-store and online right now (check it out here) and includes slim fit pants with leg detailing, a brilliant matching grey checked pantsuit, a lovely bright blue silk textured blouse and comfy, boardroom-appropriate culottes, along with other staples.
But the item we really care about is the Preview Soft Trench Coat.
It's $69 and looks uncannily like Meghan Markle's favourite trench coat.