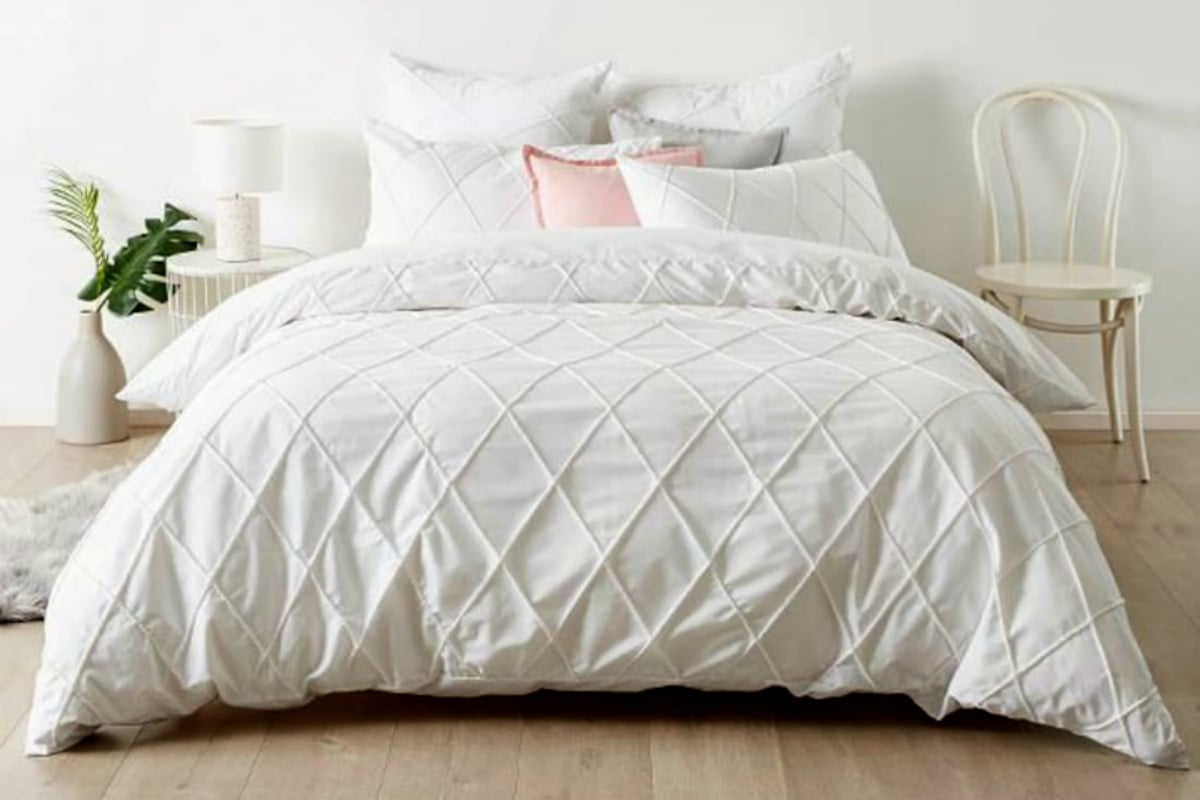 On Thursday, Target launched their new 'field of dreams' homewares collection – with affordable products that promise to transform every room of your home.
While we want all of it, now, pls, a highlight is undoubtedly their white, textured quilt cover set that costs just $49.
The Phoebe quilt cover set is a simple, clean patterned quilt (or doona) that can be dressed up or down, and can act as the perfect staple to cushions, plants, art or other furniture that might add a pop of colour to your room.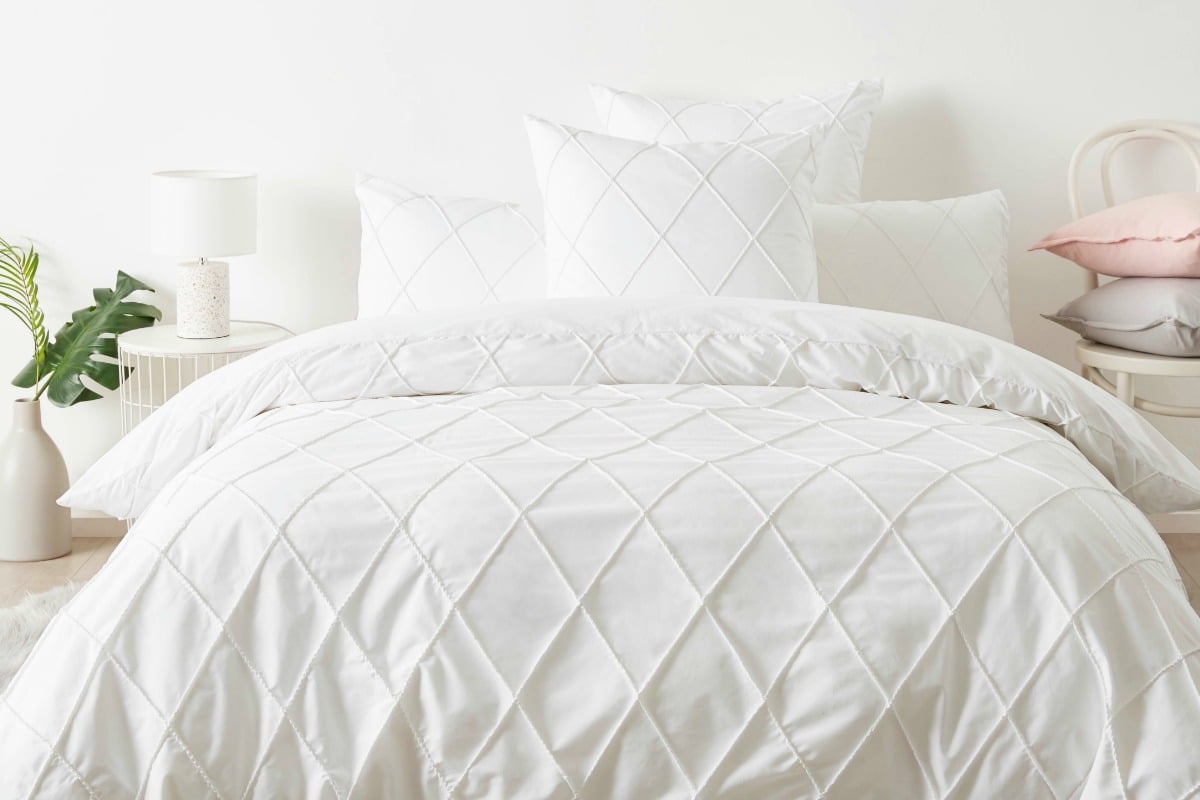 Maybe just... don't sit in bed eating chocolate.
Or drinking red wine.
Finding it still too hot to sleep in the heat? Here are some top tips for improving your night's rest.
The $20 Allegra textured cushions are also perfect for the bedroom, and have apparently flying off the shelves after the collection's launch this week. Probably because they're $20 and look like they should be, like, quadruple that.