'Democracy sausage' was voted top new word of 2016. It is a word made famous by mums and dads and P&Cs across Australia who spend every election day sweating over BBQs to raise money for their school.
Whether it's sausage sizzles, cake stalls, or lamington drives, parents flog themselves fundraising for schools because they know what a difference a bit of extra money makes.
More money means more teachers and more individual attention for every student.
It means better teaching, and additional help with the basics like reading, writing, maths, science, and computer skills too.
That's why Labor is committed to extra funding for all schools, especially the schools that have a lot of kids that need more support. Labor's plan for schools would see the schools that need the most help get the most money.
Sadly, despite promising during the 2013 election not to cut education, the Liberals are slashing $30 billion from schools over the next ten years. Every child, in every school, in every state will lose.
The Liberals' cuts mean that, on average, every single school in Australia will lose $3 million. If you make $1000 at a sausage sizzle, that's about 3000 extra sausage sizzles for each school. That'd be more than five sausage sizzles a week for ten years to make up the $3 million cut. It's exhausting just thinking of it.
Malcolm Turnbull says schools don't need any more money. That's because he's cutting $30 billion from schools. Truly, it's like a con man who's fleeced you of your lifesavings trying to convince you that you never needed the money anyway.
Just as the Liberals think the best way to treat sick people is by having fewer doctors and nurses, they think the best way to improve schools is by having fewer teachers, and less individual attention for kids. It's just nonsense. And as I visit schools across the country, every parent, teacher, and principal I speak to agrees.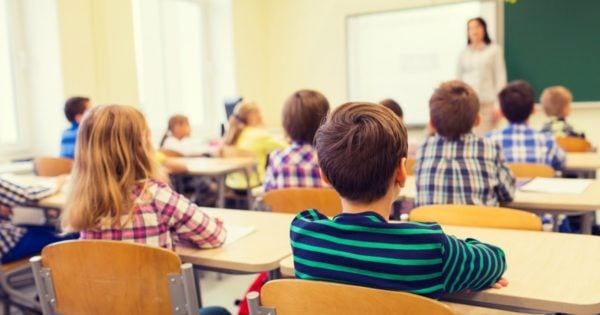 Test results show Australian students are slipping behind the rest of the world. Malcolm Turnbull should be giving our schools the extra funding they need to do better.
The Liberals can always find billions of dollars to spend on a tax cut for big business and the banks. But they can never seem to find the money to properly fund our schools.
Malcolm Turnbull's tax cut for big business and the banks will cost every Australian man, woman, and child up to $2000 each over the next decade.
You wouldn't meet too many people who'd rather gift $2000 to their bank, than give it the local school.
Listen: The Parenting Code talks homework.


The Liberals are cutting funding from schools because they think you should only get a good education if you can afford to pay.
Education is a priority for Labor because we believe getting a great education is the ticket to a lifetime of opportunity.
That's what I want for my kids, it's what Labor wants for all kids – and Malcolm Turnbull should want that too.
Tanya Plibersek is the federal member for Sydney, Deputy Opposition Leader and  Labor's Shadow Education Minister.