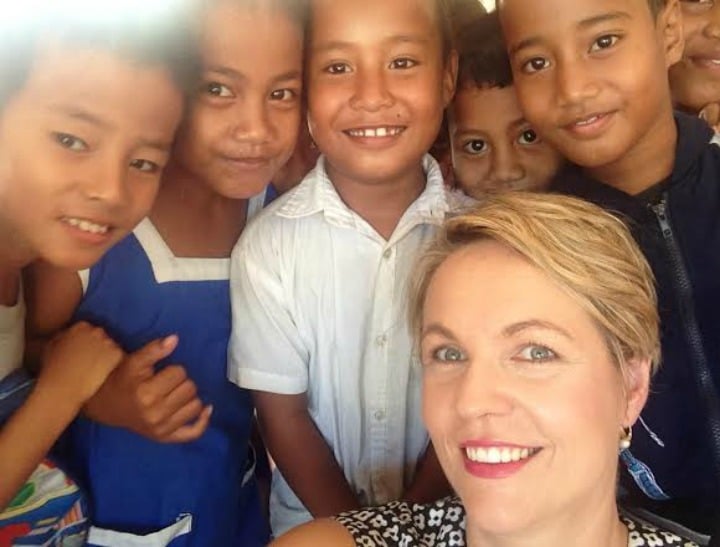 In her fortnightly column for Mamamia, Tanya Plibersek MP explains her recent trip to the Pacific Islands.
In Australia we often talk about what climate change will mean for Australia's future: more droughts, bushfires, floods, cyclones; the economic effect on agriculture or tourism as our Great Barrier Reef is threatened; increased insurance costs; the effect on people's health.
Mostly we talk about these threats as future challenges.
But I'm just back from Papua New Guinea, the Marshall Islands, and Kiribati, where climate change is not a future threat, it's a current reality.
Pacific nations are on the front line of climate change.