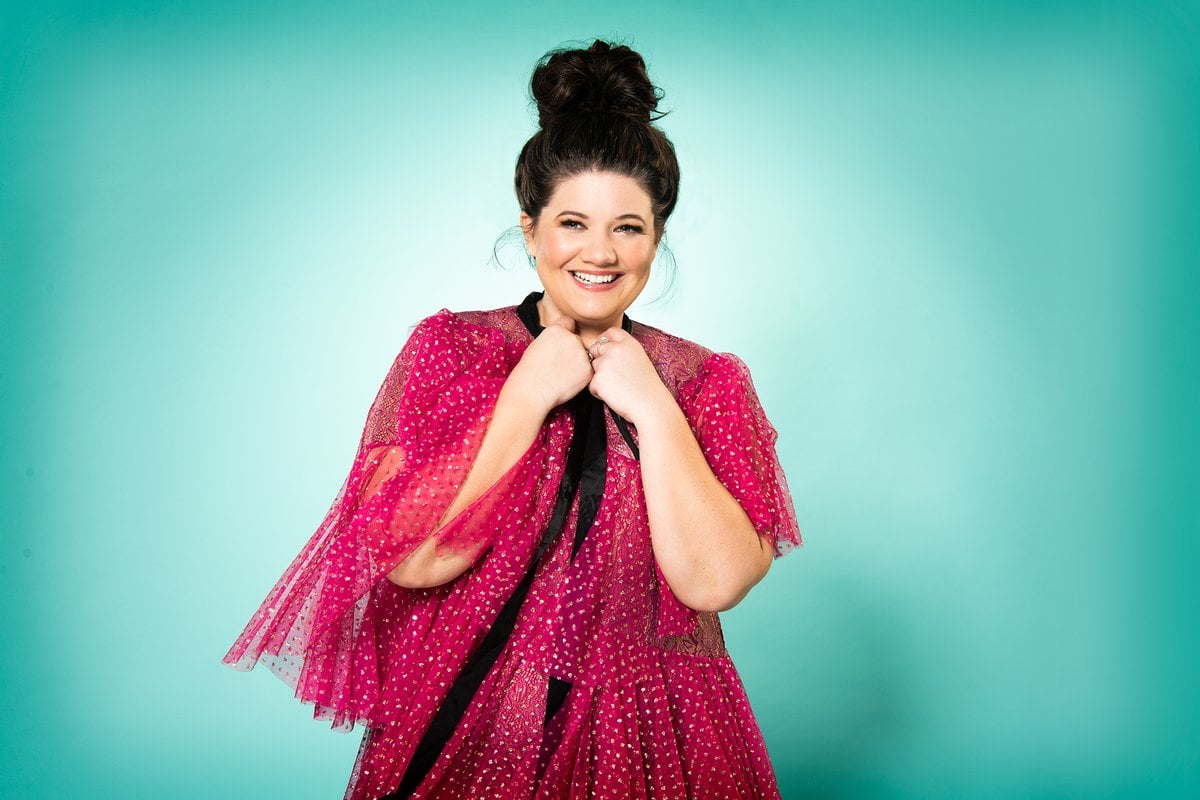 Tanya Hennessy is in the middle of planning for her wedding and it's fair to say she's not really... enjoying the process.
"I was literally on some f***ing website trying to figure out how the f**k you send a wedding invitation now. I'm like, do you email it, is there a website for that? Do I hand write it? Where do I get stationary from?" Hennessy says, hilariously. She and her partner of six years, Thomas Poole, were engaged last year.
"All the things are really romantic too, really old-school. The writing is like, 'We do, Tanya and Tom'... None of this suits Tom or I! Tom plays the drums. And I'm a maniac full-time. We want to have neon and more festival energy.
"F**k those! I hate organising it. It's the worst thing ever. I'm just gonna elope in a backyard because I hate it so much. Wedding s**t is f***ing awful. I won't hear a word of positivity about wedding planning. There's nothing fun in it.
"It's not for me. I don't enjoy it. What the f**k? It's so much pressure. You don't know what to pick. I don't know. What am I gonna wear? I don't care. But then like society says I should care. Anyway, I'm very overwhelmed and I don't think we'll do it. You might see a 2027 wedding for me."
That's the thing about Hennessy - she won't hold back on what she really thinks and she's often funny while doing it. 
That doesn't mean she hasn't got a serious side or serious things to say. Last year the multi-hyphenate opened up about her struggles with fertility, and how she and Poole were having trouble conceiving even though they had been trying for a while.