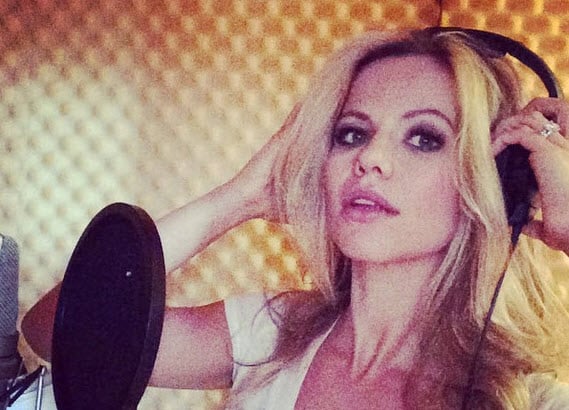 Will she succeed?
Former Home and Away star Tammin Sursok, 31, has been on a mission to reinvent herself. First she started with her hair, which she recently dyed blonde after a long stint as a brunette.
She's also been pumping iron in the gym, working hard on keeping in shape after giving birth at the end of last year.
Now she's putting acting on hold to re-launch her career as a singer. On Wednesday, the celebrity mum who is currently in Australia with her husband Sean McEwen and baby girl, Phoenix, shared a shot of herself recording in a music studio.