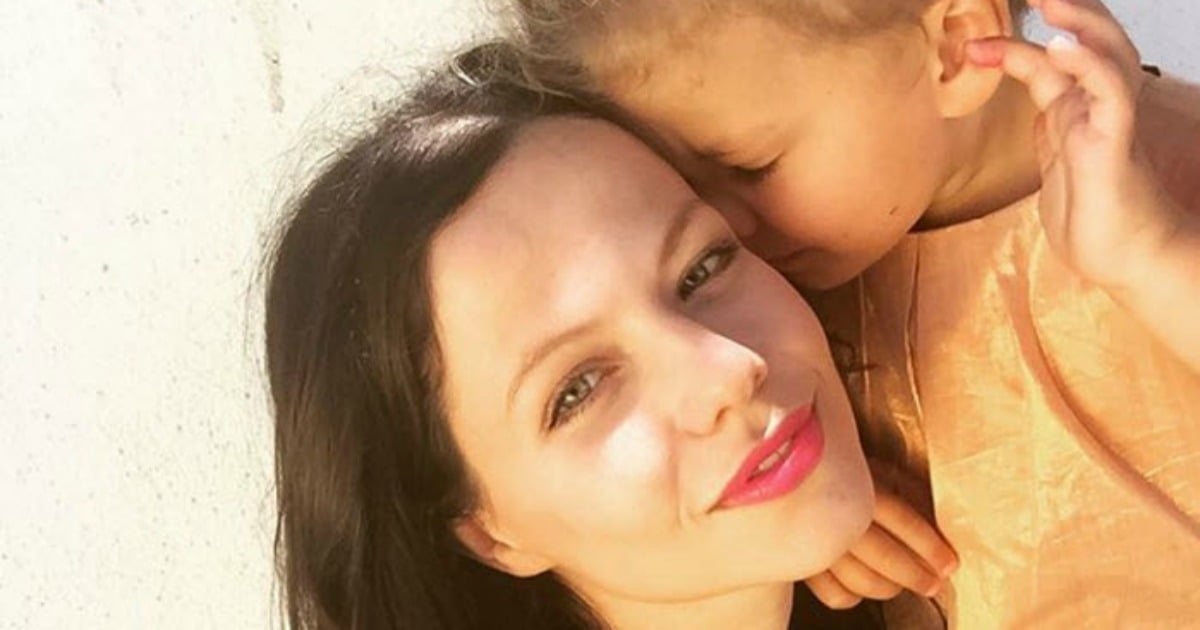 Australian actress Tammin Sursok has revealed it wasn't until she reached her thirties that she finally began to feel comfortable in her own skin.
Despite landing her career-making role as Dani Sutherland on Home and Away when she was still a teenager, the 33-year-old told New Idea she struggled with body image issues up until she became mother to Phoenix in 2013.
"I got on Home And Away and I just had no sense of identity," Sursok explained.
"I was on 100 magazine covers before I turned 21, but I still always considered myself as the overweight girl who was teased and bullied. The minute I had my daughter, I stopped caring about what everyone thought about me."
It's not the first time Sursok, who at 14 weighed 95kg, has opened up about being bullied.
In an Instagram post from last year she reached out to others who might be struggling in the playground.
"Growing up I was overweight and spent most of my adolescence being bullied because of it," she wrote.
"I definitely wasn't the popular girl but it didn't define me. You can be anything you want to be in your life. It's your choice which path you take. Don't let other people's words give you your self worth. You are beautiful. I was beautiful. It just took me a long time to love myself."
The Pretty Little Liars star also told New Idea that things haven't always been easy in Hollywood, especially after being fired by her agent.
"They told me I was no longer an ingenue, no longer the cute girl next door. I'm a really big feminist and I find out there's still sexism when it comes to the business – it's completely unfair. No man would be told what I was told."
Sursok also shared plans to expand her family with husband Sean McEwen, despite a challenging introduction to motherhood.
"We had a very difficult child in the beginning – she woke up every 45 minutes, never breastfed," she said.
"It was not a great experience. [But] I look at her now at three and I'm so disgustingly in love with her – I would give my life for her. That makes me know I want another child. I just have to accept it might be difficult."
We love these celeb quotes on body image