Tammin Sursok has never been shy talking about her sex life. For starters, she hosts a series called In Bed with Tammin, among other things.
As the famously frank Pretty Little Liars star demonstrated on The Morning Show today, she doesn't even have qualms discussing the topic in front of her daughter.
In fact, she assured the nation three-year-old Pheonix knows exactly where she came from – and how it happened.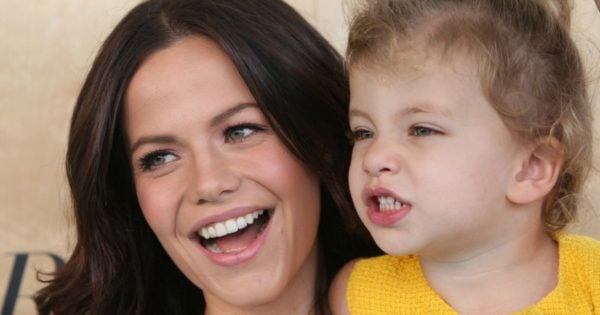 Tammin Sursok and her daughter Pheonix. Source: Getty.
Mornings host Larry Emdur wasn't quite as comfortable raising the subject.
With Pheonix and two other little models sitting alongside them to promote the Sursok's children's clothing line, he stammered: "I'm meant to ask you about Mummy and Daddy cuddles, but I'm loathe to do that with the girls - I feel, actually, like I don't want to do that."
"Oh, she knows how she was conceived, right? I mean, c'mon," the 33-year-old said.