I was curled up on the couch next to my mum watching an episode of Josh Thomas' Please Like Me.
One of the minor plot lines featured Josh's friend, Claire, having an abortion. It was one of the first storylines featuring abortion I had watched on TV.
Claire wasn't emotionally devastated by it. She didn't suffer horrific medical complications, end up clinically depressed, or regretting her choice.
Unlike how I expected, the show depicted Claire's decision as just that – a decision. It wasn't careless, but it didn't become a defining point of her character. She made a choice as an empowered woman, with support around her.
When the episode ended, I mentioned to Mum how untold these stories are. Not only on our screens or books but in our everyday lives.
I wondered aloud how many of my grandmother's friends would have aborted pregnancies silently. You wouldn't know; sitting in a circle most of them would be speechless on the topic, but filled with secrets.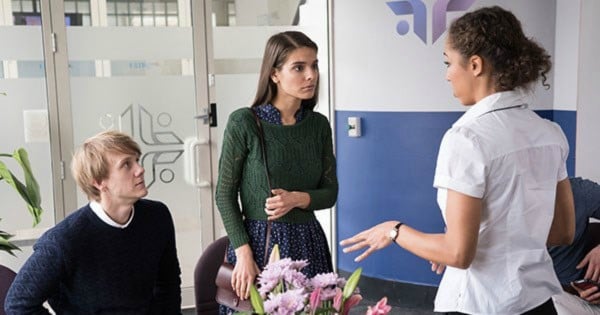 "Well, the same with my generation," Mum added. I nodded in agreement. Even now, every generation. Secretive but silent.
"I had one."
That's all she said, to begin.
In all honestly, I was paralysed. The first thing that came to my mind was how to react; the right way to respond.
I shouldn't look shocked, but I don't want to seem nonchalant in case this was a big event for her. Should I hug her or does she even want pity? What if she feels nothing at all?
I looked at Mum: she'd had one. Mum.
This was late last year; I had just turned 18.