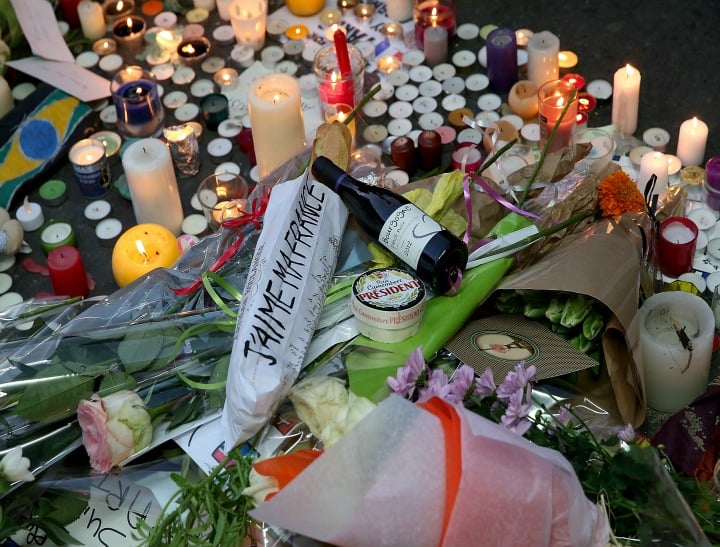 The past few days have been filled with unimaginable horror, but also, strangely unimaginable kindness.
Do you like me, fear for the future of our children?
Do you watch events unfold like those on the weekend in Paris and feel cold at the thought of what kind of world we are giving them?
Do you think back to the worries of our childhood, the fears of nuclear war and Sadaam Hussein, worries over the hole in the Ozone layer and the Soviet Union's nuclear buildup and remember it as a simpler time?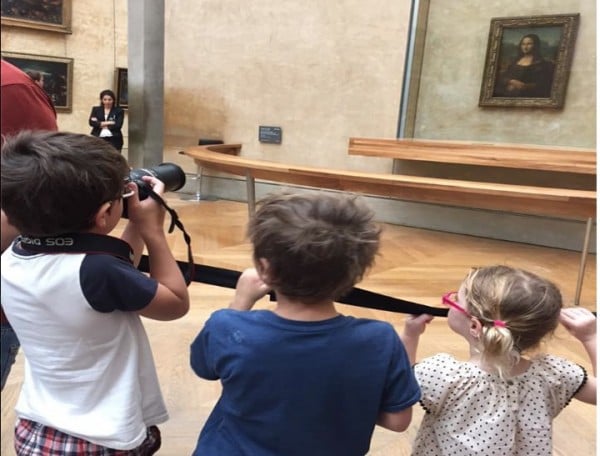 I wistfully think of it as a time before innocent people attending a concert or having a meal are shot in cold blood. A time before sports fans attending a concert are blown up by suicide bombers, before horrors that we cannot predict unfold on our streets.
It's how I often think about life now and life then. Yet one sentence from my son on the weekend changed that way of thinking.
On Saturday my children sat beside me and watched the shocking attacks unfold in Paris. I don't choose to shield my children from events like this, instead I explain it to them in the best way I can and we talk about them together.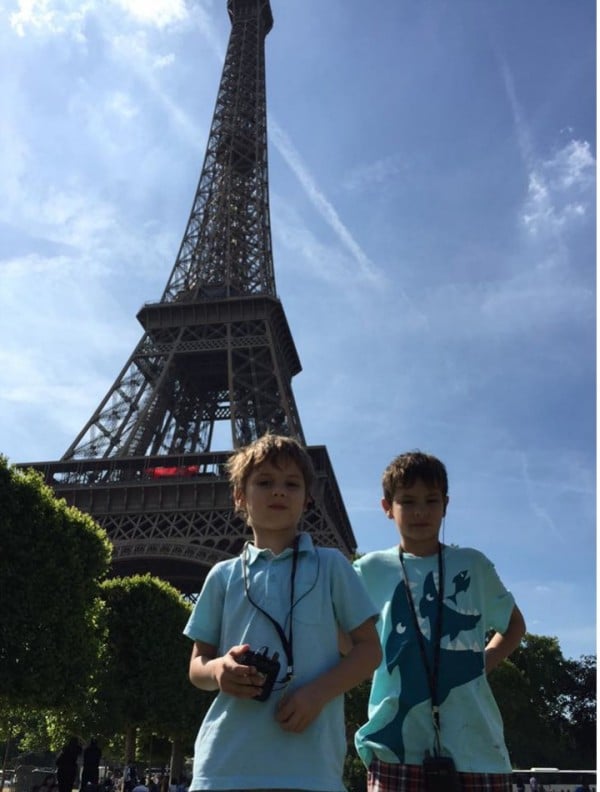 Paris is a city they know. A city they had just spent their holidays in - one where they had joyfully practiced their six and eight-year-old limited French, fallen in love with crepes and excitedly climbed the Eiffel Tower. It's a city they say they love.
We watched the news together and as they asked me questions, I grew increasingly frightened by their future. It wasn't this unpredictable when we were young I kept thinking. It wasn't this terrifying.
WATCH the pianist who drove through the night to play "Imagine" outside the Bataclan Theatre. Post continues after video...

As I followed events on social media my six-year-old son turned to me and asked  me what we could do to help. Unsure, I fumbled around for an answer when he looked squarely at me and said, "I know Mama, we should put out our bats."
Should we put out our bats Mama?
In the midst of the terror of the Paris attacks my six-year-old had become mixed up in another horrific event – the death last year of cricketer Phillip Hughes.
My first instinct was to laugh at his from-the-mouths-of-babes display of so called "slacktivism" – the semi-meaningless online act of garnering support for a campaign by simply changing your profile pic or sharing a hashtag. It's one widely criticised by many after events like this with questions being asked of why people bother, what they think a simple gesture could possibly do to change the world.
Through the prism of cynicism it would be easy to view his comment as an eyebrow raiser – a there-you-go-see. But something about the hope in his voice as he said it gave me hope too.
In the world of a six-year-old, that was the last time he had seen mass sadness and grief displayed. It was the last time he had been sad too. He had seen the kindness in the outpouring of respect for Phillip Hughes. He felt the need to do something and he wanted to show his respect.
He wanted to put out his beloved bat for the people of Paris.
In his simple gesture I saw humanity in all this darkness.
The same humanity we saw in the hours after the attacks when the #PorteOuverte hashtags trended on social media (meaning literally Open door) started by Parisians themselves, who opened their doors to frightened tourists who had nowhere to stay.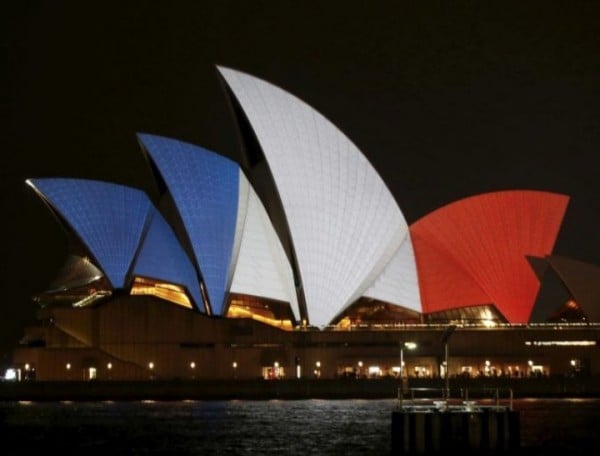 The same humanity we saw when the world put out their bats for the death of a young cricketer.
This is the world our children are going up in, one where there are unspeakable terrors, yes. But also one where the world has a place to come together and one where our children will have a medium to bring the world closer. Social media. And while we may be critical of its negative influence, we so often overlook its positives.
Whether it is putting out a bat, putting a flag on your Facebook page or lighting the Opera House red, white and blue, it gives me hope for my children's future.
While the world they are growing up in has vastly different troubles to the one I knew as a child, it also has vastly greater benefits. Despite many of us feeling lost right now, surely this is one thing that we can find comfort in.
How did you talk to your children about the attacks on Paris?