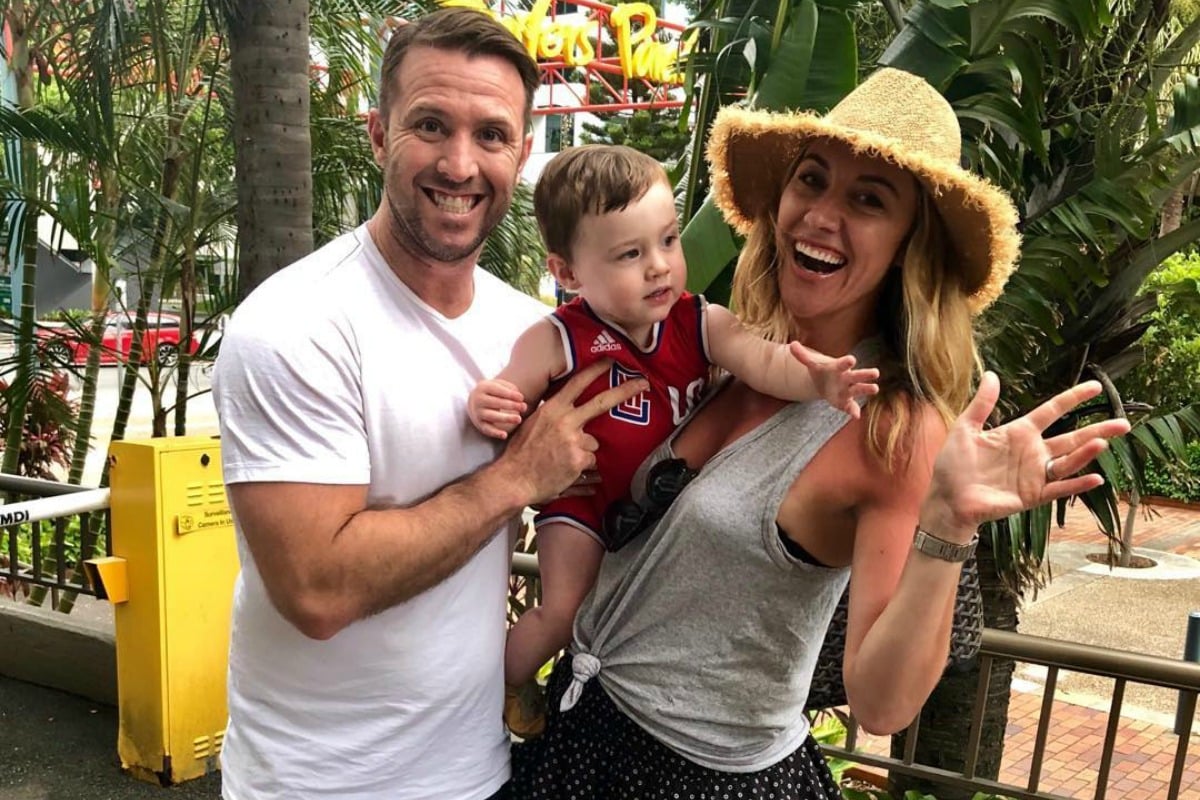 Newsreader Talitha Cummins and her personal trainer husband Ben Lucas welcomed their second child together on Monday; a baby girl named Riley, weighing 3.57kg.
Talitha shared the exciting news on Instagram today, along with two gorgeous snaps of her tiny daughter, and a video of her ecstatic two-year-old son, Oli, meeting his new sister for the first time.
The 38-year-old media personality captioned the post: "Hello baybeee! When Oli meets our new baby Riley. Born 17/12/18 at 11.31pm at 3.57kg – this baby girl has made our little world complete."

The couple, who tied the knot in New York in 2013, announced they were expecting in June.
Their Instagram post predicted the due date would be Christmas Day, and included details of Talitha's (slightly random!) previous pregnancy cravings.
"We're having another baby! A Christmas Day one! Very excited. Here's hoping there's enough Bok Choy, grapefruit juice and frozen poppers to satisfy my cravings," she joked.