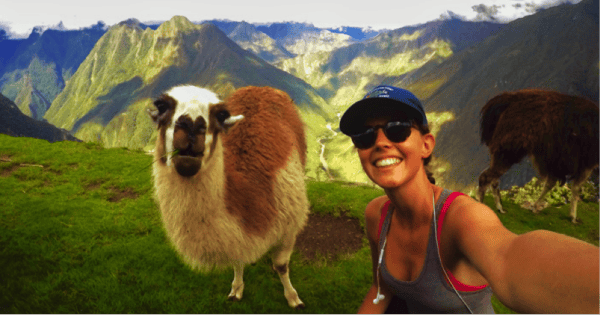 I am going to take a wild guess and assume that because you are a human living on this incredible earth, there is a 99.9% chance that you like to travel. I like to travel too, no actually, I love to travel. As far back as I can remember, I have had a strong desire to explore the world. I love the research and planning and even the gruelling long haul flights that you have to take to get anywhere from Australia, right through to the adventures, the good and the bad – this is what sets my soul on fire.
But how do I balance this passion with that of having a career that I love and enriches my life in so many different and important ways? A career that I want to continue to grow in but keeps me in one place for all but 4 weeks of the year?
I'm sure you have heard the quote "not all those who wander are lost" and not all those who take a break from work are disenchanted with their jobs either. I love my job, but as an avid traveller, I wanted the flexibility to see more of the world and my recent three month trip to Central America was more of an escape to something rather than an escape from something.
Luckily for me, I work for a company that appreciates the value of having a life outside of work and understands how these experiences can benefit the workplace. No one does their best work when they are stale and stressed. Travel, whether it is for a couple of days or a couple of months, makes you a smarter, happier and a more well rounded person. I would also argue that it makes you a better employee; returning to work revitalised from all you have seen and done and with new enthusiasm from all those experiences.
Hammock on the beach, Nicaragua
1. Gaining fresh perspective
So often we live our day-to-day lives with tunnel vision, our problems can seem monumental and it feels like we are the only ones experiencing them. Travelling can give you the opportunity to experience different ways of living, cultures, languages, traditions and customs.
It teaches us to look outside of ourselves and our own little corner of the world. It is here that we realise that in the grand scheme of things our lives are pretty damn good. By replacing your usual routine with new and uncharted experiences, it gives you a different view of the world. Forget what you have heard from other people or seen in the media, first hand experience will give you a healthy reality check.
2. It makes you more humble
How could you not be amazed by the beauty of the world when you are camping on top of a volcano, amongst the clouds and witnessing the active volcano next to you erupt?
3. Meet new people and learn to be more trusting
When you work an 8-5 job it can be hard to find the time and energy to go out and meet new, like-minded people. When you are travelling, you will inevitably meet and get to know interesting people from all over the world and from all walks of life. For the most part, people are friendly and willing to help and seeing all of the good that exists in the world makes it easier to trust and realise that mostly, we are all just trying to do the right thing.