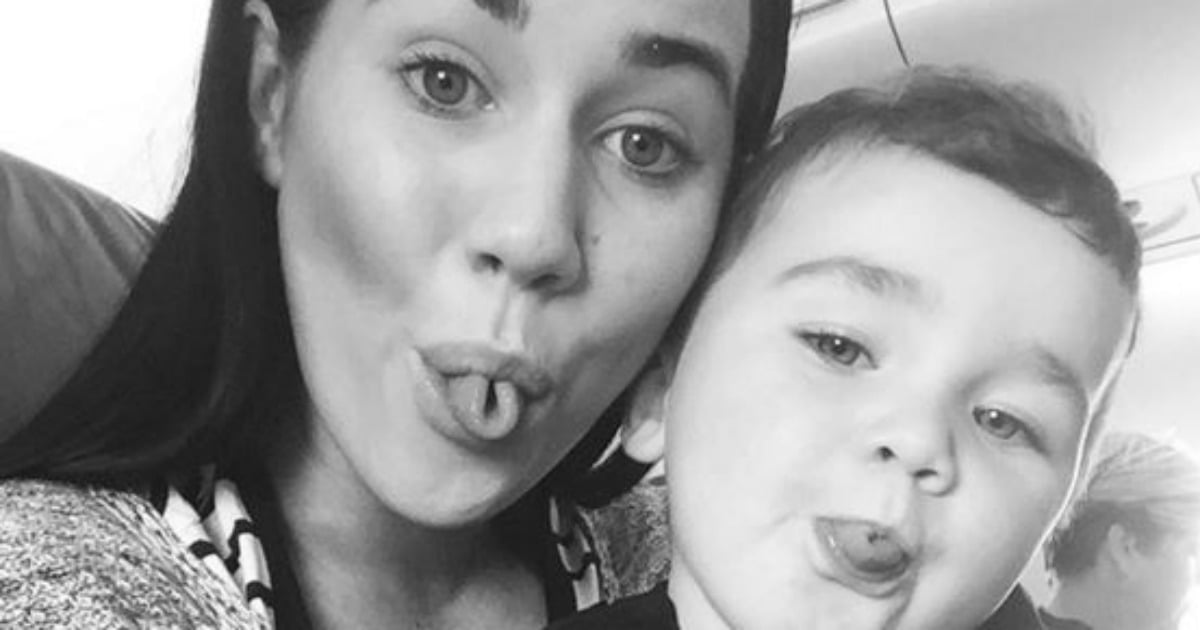 Let's just imagine for a second: you're at your weekly social netball game. Your husband and toddler are cheering you on from the sidelines when suddenly a stranger comes up to your child and starts taking pictures of them.
What do you do? Do you brush it off or do you tell them to back off?
This was the reality for Sophie Cachia, the Adelaide-based mum who runs successful blog The Young Mummy and has an Instagram following of over 108,000 Instagram followers.
Taking to Snapchat to vent to her thousands of followers, Cachia said in a series of Snaps, "If you want to take photos of my son with me and my husband present just ask us. Simple. It's polite, it's manners."
"Tonight a girl filmed my son in front of my eyes with her flash on. Didn't ask or make eye contact with me and thought it was appropriate. It wasn't. Especially because if that had been a man, it would have been classified as really creepy. But because she's a woman she thought that would be okay."
"I was actually on the netball court and my husband was on the sidelines," Cachia told Mamamia. "Bobby had just jumped off the pram for a run around when a girl, who looked like she was in her mid-twenties started pointing her phone with a flash on at him."
Another series of snaps showed the woman in question Facebook messaged Cachia to apologise, to which Cachia said 'apology accepted'. The social media star then said she would be turning her Snapchat back to private.
"I'm a very confrontational person," Cachia said. "The girl contacted me on Facebook after seeing my snaps and we talked it out. I'm glad we ended on a good note."