Just when you thought you couldn't get any more comfortable in the space of your own home, a bunch of innovative wunderkinds have come up with the one thing your 'Netflix and chill' life has truly been missing: the taco couch.
Officially known as the Blandito, this floor level taco-shaped couch has been designed to envelop you and your significant other/one-nighter/cat/regrets from last night and secure you into the sport with a giant button.
Sadly, it's BYO salsa and cheese.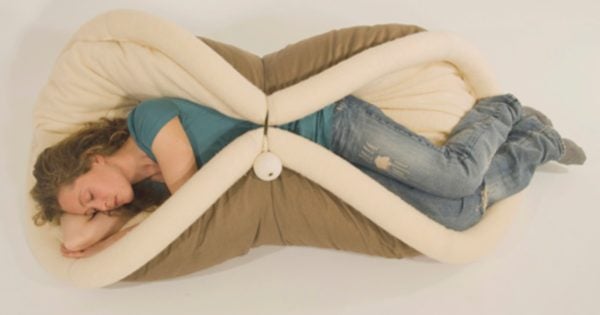 The taco couch makes being single the ultimate dream. Source:Oradaria Design. 
Speaking to Behance about their creation, the UK team of designers explained that with the help of "a fabric stockist, a do-it-yourself shop, an ironmongery, a sewing machine, a hammer, two sprays, a garden hose, two foam sheets, 20 eyelets, eight kilos of polyester staple fiber, four tapestry wooden balls, two metres of elastic cord, a lot of patience, fantasy, enthusiasm, and sleepless nights," the chair was born.