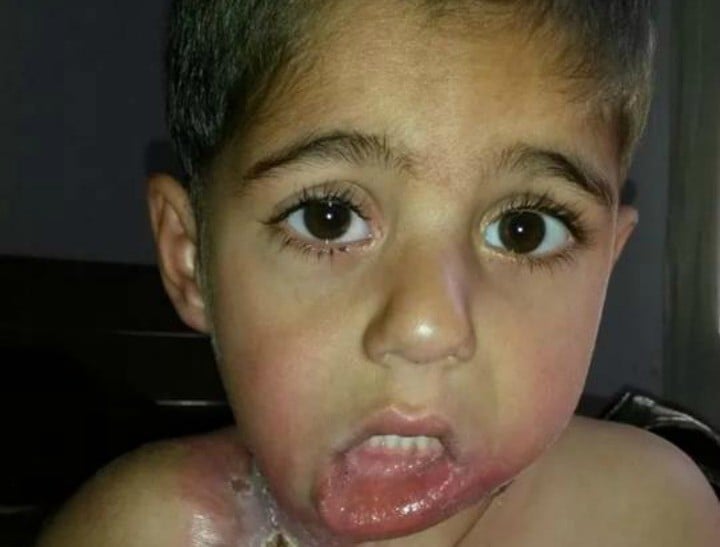 Three-year-old Syrian Hazem is clinging to his life in hospital.
While most three-year-olds are thinking about their afternoon tea and nap time, Hazem is in a Lebanese hospital after a horrific attack left him with third degree burns to his face, chest and neck.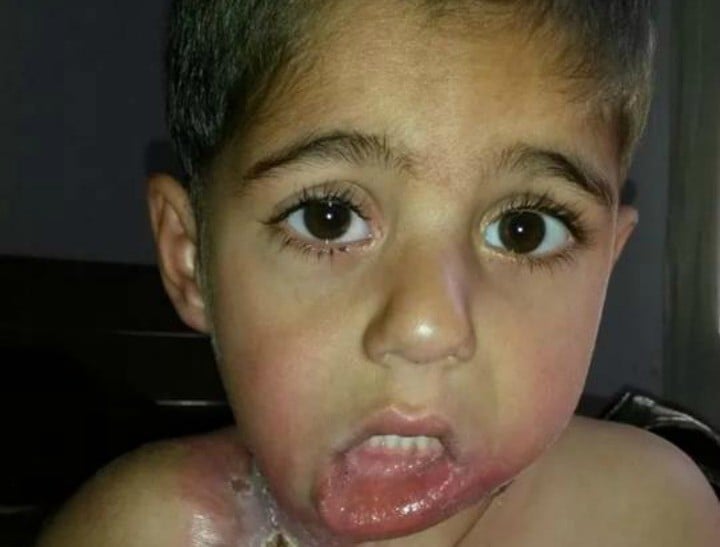 His family are unable to afford the several operations desperately needed to save his life and improve his condition.
Even before his horrific accident, Hazem had endured hardships most of us could barely grasp. A Syrian refugee, he is one of 11 million others forced to flee from their homes, and seek refuge in neighbouring countries.
Related content: The Syrian child who thought the camera was a gun — and "surrendered".
Now in its fifth year, the Syrian civil war between President Bashar al-Assad loyalists and those opposed to his rule —  including the Islamic State — show no possibility of ending the fighting in the foreseeable future.
It is believed more than 200,000 Syrians have lost their lives over the course of the conflict, and thousands more have been badly injured like Hazem.
Related content: You can read more about the conflict in Syria here.
A crowd funding campaign has been set up, through which you can donate to help Hazem and his family.  They need a total $33,000 for the operations, and $11,000 has been raised thus far.