On April 4 2017, nearly 14000 kilometres away, a crime against humanity took place.
A suspected chemical attack carried out by Syrian Government jets killed more than 70 people, including a number of children.
Yet it's not trending on Facebook, and many news outlets aren't even featuring the story on their homepage.
The footage is said to be far too graphic to show. Babies are convulsing. The hospitals designed to help the desperate have been bombed. Innocent people are covered head to toe in blood.
But today, there is no Syrian flag waving on top of our Harbour Bridge.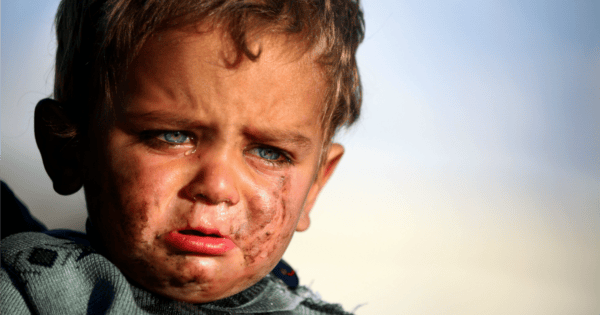 In fact, despite the death toll in Syria nearing half a million people, we have never erected the Syrian flag on our most iconic cultural landmark. Not once.
In November 2015, I worked at a school in Western Sydney. I went to work the day following the Paris terror attacks, and a Syrian girl sat down at my desk.
"Did you hear about Paris?" she asked, fear and compassion in her eyes.
"Yeah," I replied. "It's just so tragic."
"They've put the flag on the Harbour Bridge," she told me. "And they lit up the Opera House."
She paused for a moment and said, "Why haven't they ever put my flag on the Harbour Bridge?"