Ever wondered what Today presenters Lisa Wilkinson and Sylvia Jeffreys eat for breakfast at the desk each morning? Now we know.
In a short behind-the-scenes video uploaded to the Today Show Facebook page on Thursday morning, Sylvia shared her breakfast was a nutritious staple.
"Porridge, a bit of cinnamon and some banana," she said showing fans.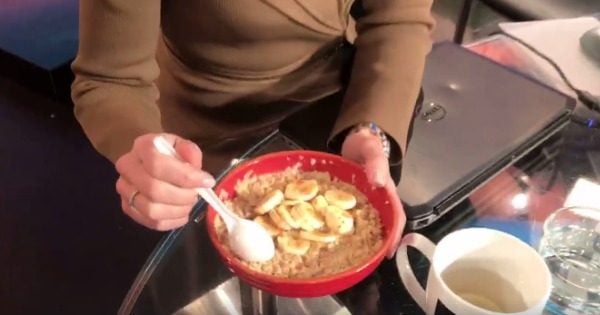 Meanwhile, Lisa's breakfast was a little bit fancier - and she loves it so much she's had it "every day for the past three years."
It's not a "traditional muesli", rather a blend made by Queensland-based company goodMix that's made up of "a lot of seeds and nuts soaked in water".
Listen: Why routine is beneficial for the whole family. (Post continues after audio.)
The 57-year-old added co-host Karl Stefanovic eats the same museli for breakfast, except he adds honey.
Then, revealing a plate with about 10 passionfruit halves on it, Lisa told viewers what makes the dish her favourite, "and on top I put..."