Ever wondered what Today presenters Lisa Wilkinson and Sylvia Jeffreys eat for breakfast at the desk each morning? Now we know.
In a short behind-the-scenes video uploaded to the Today Show Facebook page on Thursday morning, Sylvia shared her breakfast was a nutritious staple.
"Porridge, a bit of cinnamon and some banana," she said showing fans.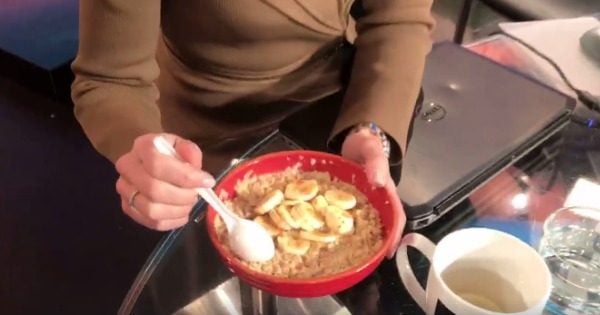 Meanwhile, Lisa's breakfast was a little bit fancier - and she loves it so much she's had it "every day for the past three years."
It's not a "traditional muesli", rather a blend made by Queensland-based company goodMix that's made up of "a lot of seeds and nuts soaked in water".
Listen: Why routine is beneficial for the whole family. (Post continues after audio.)
The 57-year-old added co-host Karl Stefanovic eats the same museli for breakfast, except he adds honey.
Then, revealing a plate with about 10 passionfruit halves on it, Lisa told viewers what makes the dish her favourite, "and on top I put..."
"-every passionfruit in the country is right here," Sylvia chimed in.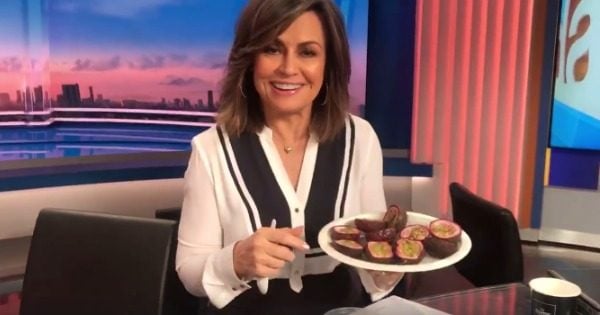 "I just put lots and lots and lots of passionfruit on top," Lisa explained.
"This is the best breakfast ever."
Delicious, yes, though at around $1.50 a passionfruit, Lisa's looking at a bowl of at least $7.50 worth of fruit right there.
The presenters then invited viewers to share their breakfasts in the comments below, and if we didn't have food envy before that point, we did after seeing some of the Today fans had whipped up that morning.
One woman shared a photo of the "half an avocado on sourdough with Greek feta and sun dried tomato" she prepared. Others uploaded snaps of berry chia pudding, smoothies, breakfast rolls and bacon and eggs.
And then there was the mum who, in my opinion, is very much eating the breakfast of champions.
"I had sneaky Tim Tam slams while getting kids ready. I don't care that it's not healthy. It's like my irresponsible mum win," she wrote.
Thank you - just by clicking on this and other content on Mamamia, you are helping to fund education for some of the world's most disadvantaged girls.
Together with our commercial clients and charity partner Room to Read, Mamamia's goal is to be funding 1,000 girls in school each and every day, by June 2020.
Learn more here about our ongoing mission to make the world a better place for women and girls.