On New Year's Eve a family of five were killed when their seaplane crashed into the Hawkesbury River.
Sadly, this was not the first time tragedy struck the British family.
UK businessman Richard Cousins, 58, his sons, Edward and William Cousins, aged 23 and 25, his fiancee Emma Bowden, 48, and her daughter, Heather Bowden-Page, 11, were all on board when the single-engine 1964 DHC-2 Beaver seaplane plunged into Jerusalem Bay on New Year's Eve.
The entire family perished in the crash. Experienced pilot Gareth Morgan, 44, also died.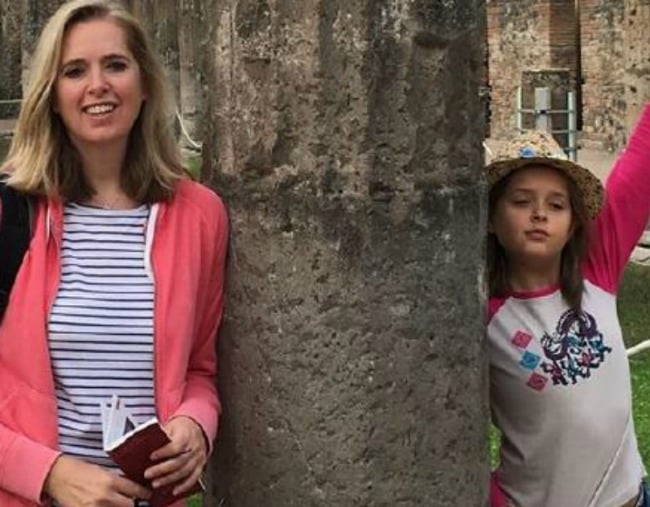 According to The Sun, Cousins lost his first wife, Caroline, to cancer just three years ago.
When Caroline was diagnosed just six weeks before her death, she encouraged her husband to find someone else when she was gone.
After his wife's death, Cousins met Bowden, the art director at OK! magazine. They later moved in together and became engaged.
Cousins was preparing to retire from his role as CEO of the Compass Group, the world's largest catering company, in March this year. He and Bowden were then planning to tie the knot in June.
A neighbour told the Daily Mail, he received an invitation to the wedding just days before the tragedy.
"He was a wonderful man and they were a lovely family," the neighbour said.
"He was so looking forward to the wedding - he was as happy as can be."
Caroline's brother, Ian Thorpe, described Cousins as a "very loving man".
"He made my sister very happy," he told The Sun.
"I am extremely proud of him to have had a fantastic relationship with my sister and to have made her so happy until the day she died."
Former OK! editor-in-chief, Lisa Byrne, described Bowden as a "very kind person".
"She was such a wonderful, calming influence in the office, and I never heard her grumble," she told The Sun.
"Her absolute main priority was her daughter Heather."
The family was on holiday in Sydney and were returning from lunch at the picturesque Cottage Point Inn when the crash happened.
Sydney Seaplanes has suspended all flights indefinitely in the wake of the tragedy.
According to AAP, representatives from the Cousins family will travel to Australia in the coming days.
The plane has not yet been recovered from the crash site at Cowan and is sitting about 13 metres below the surface.
It will need to be refloated until forensic investigators can piece together what went wrong.
With AAP.