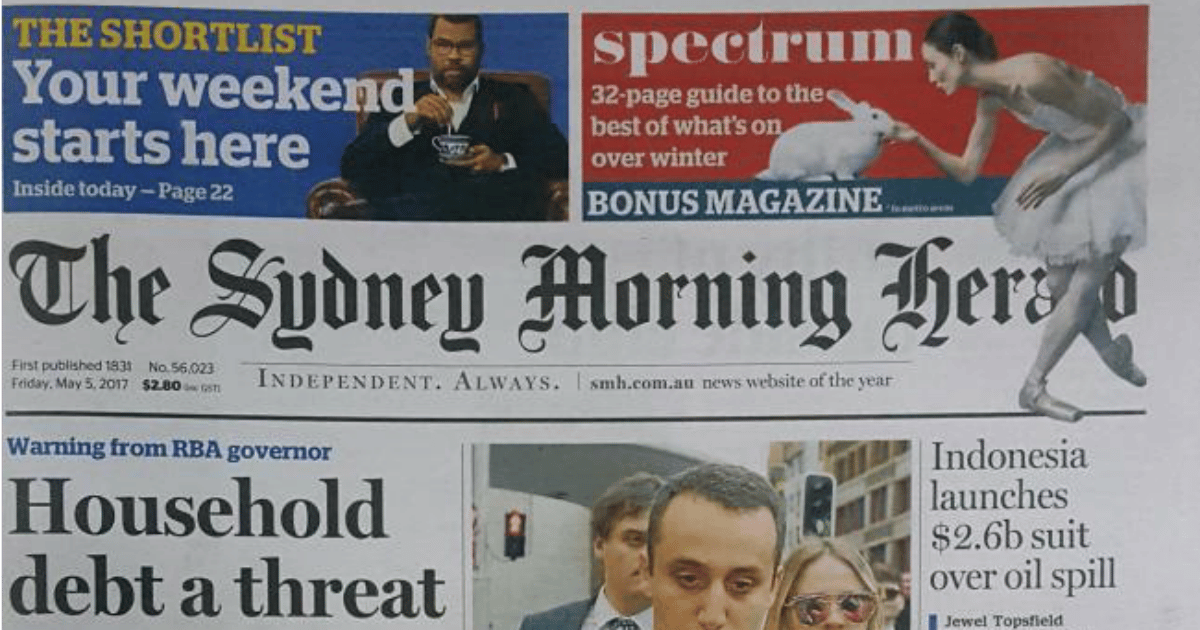 The strain of Fairfax's current staff strike has come to a head after the Sydney Morning Herald published its Friday newspaper with a major typo appearing on its front page.
'Household debt a threat to the ecomomy," the headline read instead of 'economy'.
Comedian Amanda Keller shared the typo to her Instagram account alongside the caption, "I guess spellcheck is on strike too!"
The mistake comes two days after Fairfax staff went on strike following the announcement management plans to cut up to 125 jobs across its Melbourne and Sydney offices in a mass redundancy – a quarter of its current staff.