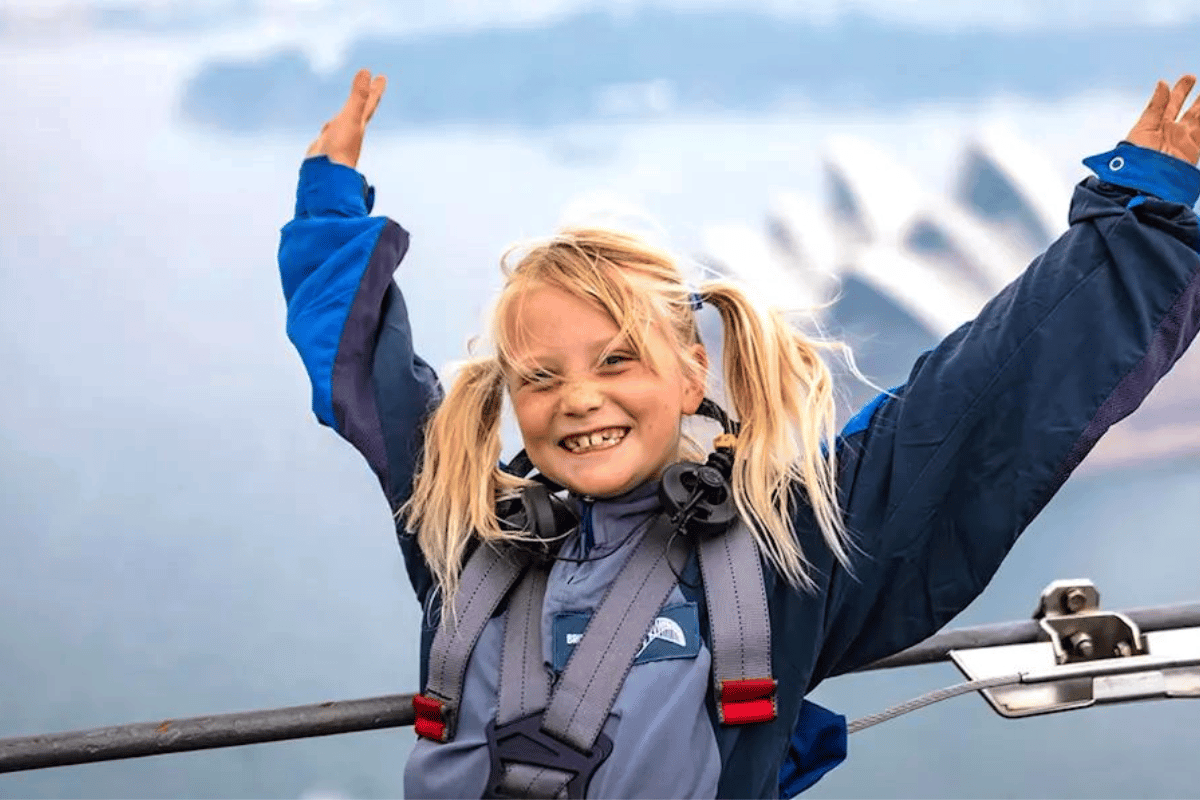 When I became a parent, I knew that I wanted to share my love for travel and trying new experiences with my children.
For me, they are some of the greatest gifts you can give, because you're making memories together as a family that you share as one.
So that is what we have done.
From snorkelling with green sea turtles in Hawaii, to witnessing the grandeur of the Franz Josef Glacier in New Zealand, already our family has experienced so many amazing adventures.
But for our next one, I am not looking overseas because living in Australia, we are lucky to be surrounded by countless opportunities in our own backyard. And the one I definitely have my eye on is BridgeClimb Sydney.
In March, it will be a remarkable 88 years since the Sydney Harbour Bridge opened, so what better way to celebrate that (as well as my daughter's eighth birthday), than to climb what is undoubtedly one of the country's most exceptional attractions and family-friendly experiences?
Here are seven other great reasons to climb the Sydney Harbour Bridge in 2020 and to do it together as a family.
1. It's for both kids and adults.
If you have children aged between eight and 15 (and taller than 1.2m), they can join you on a BridgeClimb.
And if your children are like mine, they will most likely lead the way.
Right now, there is the special family deal where you save 30 per cent on child prices with each accompanying adult. It's running for Climbs booked from now until February 29, 2020, and you can do your Climb up until April 26.
2. The views are a million times better than screens.
If you are searching for that certain something that can willingly entice your kids away from their device (and possibly your own as well), BridgeClimb is it.
Whether you're a Sydneysider or from further away, you'll see the 360-degree panorama of Sydney Harbour, including new sights like Barangaroo, and forget about screens altogether.
And if you're worried about not having a photo to show everyone you did it, don't be. If you're climbing to the summit, you receive a group photo, a certificate of achievement and a BridgeClimb cap too.
3. The birthdays are beyond.
What an incredible surprise would the present of BridgeClimb be? It's a popular choice for birthdays for both adults and kids alike (just make sure the kids get out of bed in time if it's a dawn climb).