So I'm in makeup getting turned into an Avon Lady to shoot my big two word scene for Stefan Elliot's Swinging Safari. You know my line. The whole country knows my line. "Avon Calling". I've been learning it all week. Imagine if I stuff it up! I can tell you it's bloody depressing being turned into a frumpy door-to-door saleswoman when you're seated beside the glamorous Asher Keddie.
I mean, she got flicks. And a sexy little jumpsuit. I have a zip-up blue uniform. I get the feeling Keddie won't be swinging with the Avon lady no matter how liberated her character is. We're both mums. We're talking about our kids. Asher is interested that I live in Byron Bay because she wants to bring her kids there for a holiday. "Is it safe?" she asks, referring to our recent spate of shark attacks.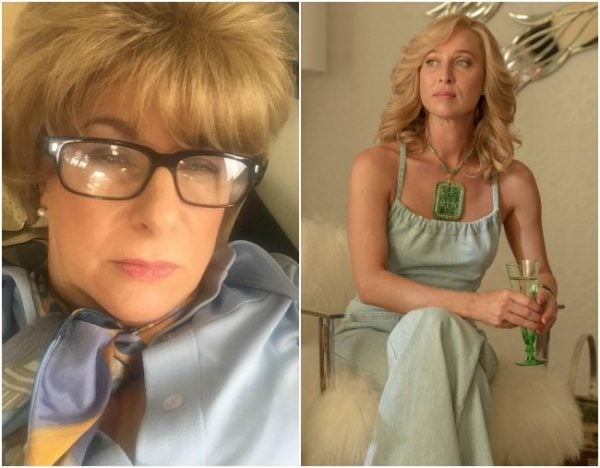 Ironically, Keddie is starring in a film (alongside Kylie Minogue, Guy Pearce, Julian McMahon, Jeremy Sims and more) where none of the parents ask these sort of questions. I'm feeling a bit mean because Keddie is so much better looking than me, and the Avon lady character has taken over. I say "Nope. Sharks everywhere." Keddie's mouth opens in horror.
In Swinging Safari, sharks are the least of their problems. This is the 1970s. There's no safety, no sunscreen, and basically no supervision. Elliot's film is a love letter to parenting in the '70s, when the humble thong was both footwear and a disciplinary item. This is a reminder that we used to be dangerous, but damn, we also used to be fun!