Too often, especially with kids, Christmas can become about receiving. How many presents are under the tree? What will the stocking hold? Will I receive the same amount as my best friend Tracey and her brother?
My mum was always reminding us: Remember, it's meant to be about giving. Love. Family. Gratitude. Happiness.
Yes, but what about Tracey's stocking? Do you know what she got last year?
One little girl, eight-year-old Nadia Vasquez Prado, has mastered the Christmas spirit more than many others. She's written a letter to Santa that bought her mother to tears. An image of the letter has been shared on the Love What Matters Facebook page.
"Dear Santa," it begins. "Since you've been giving us presents every year. This year, I asked for nothing."
Surprising, to say the least. But there's more – Nadia, is aware how lucky she is and expresses gratitude for her toys, her home, her family and their love.
She wants to give something back.
"This year I want to make you something," she writes. "Tell me what you want this year and I'll make it."
The post has gone viral, receiving thousands of shares, reactions and comments.
Nadia's mother, Diana Vasquez Prado, captioned the image saying, finally, it's Santa's year to relax.
"When I found the letter, my heart melted, and I cried," Diana wrote. "Our favourite holiday is Christmas, and I've always tried to in still the true spirit of Christmas into each of my daughters."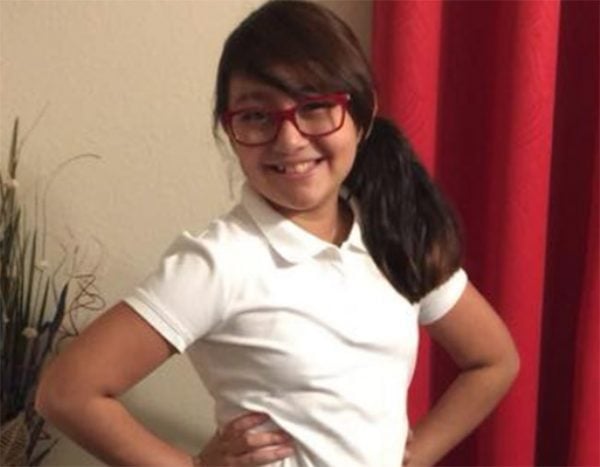 "There are times that we doubt ourselves as parents. There are times that we wonder if we're doing a good enough job raising good people. She has learned that family is everything and love is more important than gifts under a tree. She has learned the spirit of giving. So, relax, Santa! Enjoy your moment to be pampered. This Christmas, we're giving back!"
She also shared a photograph of Nadia - thanking fans for all the love - saying: "She is a fun loving, happy person who rarely has a bad day."
And she is only eight. Nadia, we cannot wait to see the person you will become.
Holly is DONE with Elf on The Shelf.

Thank you - just by clicking on this and other content on Mamamia, you are helping to fund education for some of the world's most disadvantaged girls.
Together with our commercial clients and charity partner Room to Read, Mamamia's goal is to be funding 1,000 girls in school each and every day, by June 2020.
Learn more here about our ongoing mission to make the world a better place for women and girls.