If you always thought that couple from The Notebook was the most perfect pair to ever exist, you need to meet Merce and Mylee, age 9.
The pair has been inseparable since meeting at dance class when they were just 2 years old—and have been calling each other "boyfriend and girlfriend" ever since.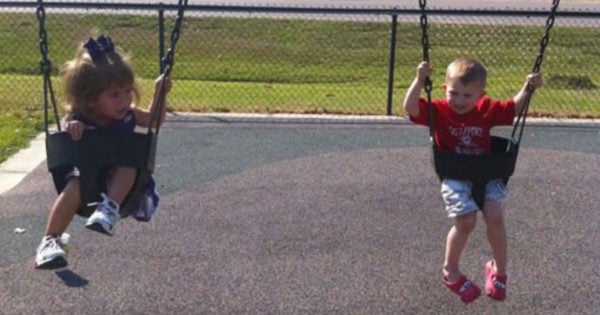 Now photos of them saying goodbye as Merce moves from Louisiana to California are breaking the internet...and yes, our hearts, too.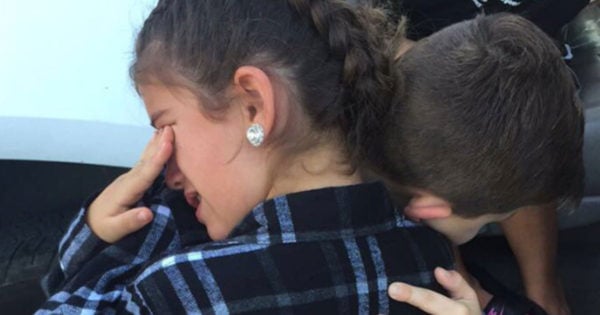 Mylee's sister posted the images to Twitter and her status has now been re-tweeted more than 57,000 times.
"My little sister's boyfriend is moving and their goodbyes were the saddest thing ever," she wrote.
my little sisters boyfriend is moving and their goodbyes were the saddest thing ever pic.twitter.com/02ch0AiQxx

— haylie:) (@hayliebri) June 26, 2017
The once-inseparable pair is being forced apart because Merce's father, Glen Meynardie, has been offered a new job.
"When Mylee found out we were moving, she said, 'My life is over. I'm supposed to marry Merce. How am I going to marry him if he is in California?'" Meynardie told Yahoo Style.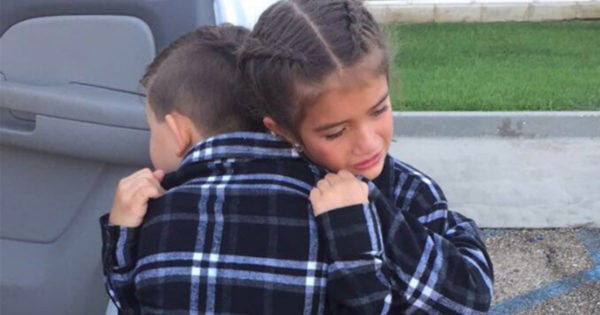 "They greet each other with a hug before class and after each class," Glen said of the youngsters' close friendship.
"Merce walks her to the car and hugs her goodbye. I can remember them holding hands at dance competitions when they were 2 or 3 years old."
Naturally, Twitter is as heartbroken as Mylee after learning of the bittersweet farewell and people want their feelings to be known.
WHO SEPARATING THEm. I need QUESTIONS TO BE ANSWERED AND I NEED UPDATES ASAP pic.twitter.com/LKqpRYT55O

— Hannah (@yunghannyy) June 28, 2017
OMG THEY ARE WEARING MATCHING SHIRTS ????????????????????????

— Kelsie???? (@keelssiee) June 27, 2017
I hope they find eachother years from now and pick up where they left off :,)

— ???????? (@daniela_mannn) June 27, 2017
Thank you, Merce and Mylee, for reminding us that pure and innocent love still exists in the world.
We're figuring out ways to get you back together ASAP.
LISTEN: These 36 questions will make you fall in love, apparently.