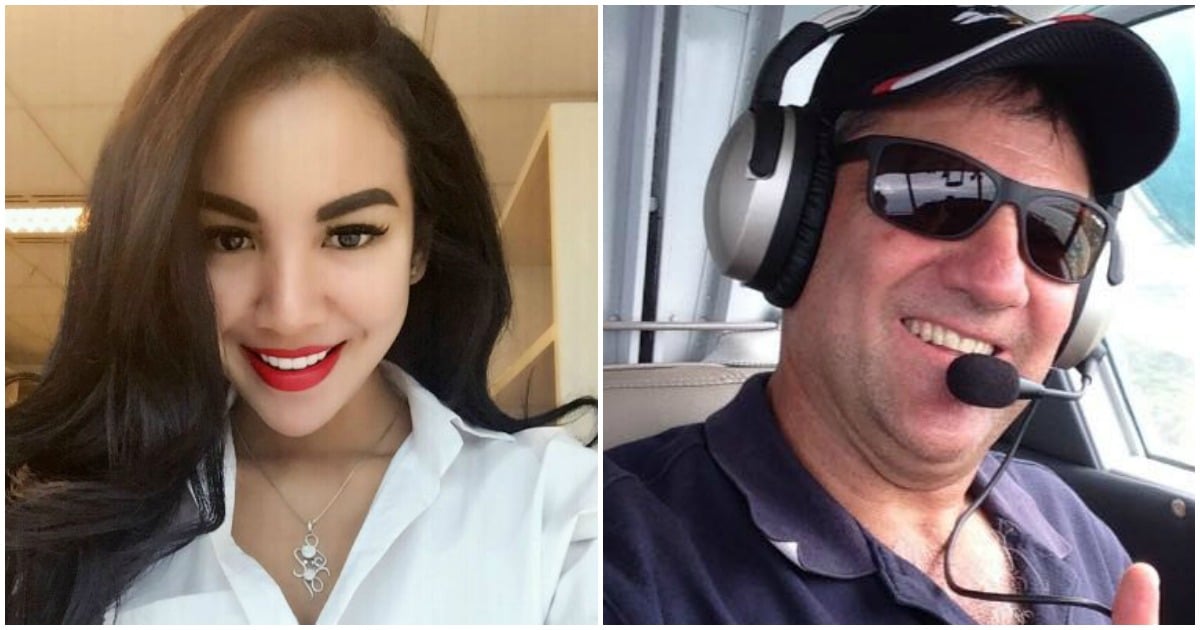 By Rebecca Trigger and Graeme Powell.
The pilot of a sea plane that crashed into Perth's Swan River during Australia Day festivities yesterday, killing both occupants, has been remembered as a "much-loved" member of the aviation community.
Western Australian police have this morning released the names of the pilot, Peter Lynch, 52 and his colleague and girlfriend Endah Cakrawati, 30, who died in the crash.
Thousands of onlookers gathered in the city for the annual Skyshow watched in horror yesterday as the Grumman G-73 Mallard flying boat banked sharply before crashing into the water.
Tributes have been paid to the pilot, Peter Lynch, who was a member of aviation enthusiast community the Great Eastern Fly-In.
Mr Lynch had been planning to open an aviation museum at Evans Head, on the northern New South Wales coast.
Close friend Halden Boyd said the Evans Head community would be "shell-shocked" by the news.
"He just loved aviation so much, everyone that knew him loved him to death. He was such a genuine guy," Mr Boyd said.
"We're all pretty shell-shocked, he's such a nice bloke, he had such a vision."
Friend Gai Taylor said Mr Lynch had a huge passion for flying.
"We're just deeply shocked, really, really shocked and I was just shattered really," she told the ABC.
"He just loved flying, he loved it."
A mining consultant with business interests in Indonesia, Mr Lynch is understood to have only moved to Western Australia six months ago.
The deadly crash prompted the cancellation of the annual Australia Day fireworks display, which organisers had expected to attract 300,000 people.