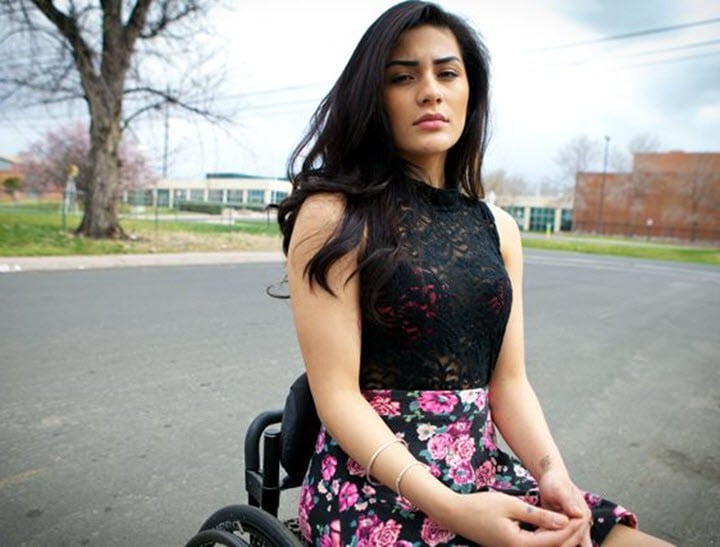 Bringing the gun violence survivors to the forefront of the debate.
Welcome to Mamamia's art endeavour, the Voulez-Vous Project. Every week we celebrate emerging artists, designers, illustrators, creators and women who knit using their vaginas. (Kidding. Maybe.) Our aim: to help the internet become a slightly more beautiful, captivating, or thought-provoking place by making art accessible.
To find out more about the Voulez-Vous project, click here. Click here to see all the previous Voulez-Vous posts.
12,968. That's how many people have been affected directly by gun violence this year alone in the United States.
Almost 13 thousand people. In four and a half months.
We hear about gun violence all the time. But photographer Kathy Shorr is giving a voice to those affected by guns, but largely forgotten about – the survivors.
In her series called SHOT, she's aiming to photograph 100 survivors of gun violence and showcase their scars  – physical and emotional – in a photographic documentary.