Ahh, tropical holidays.
Sometimes there's nothing better than relaxing on a beach, sipping from a coconut and getting some good old vitamin D.
Except, wait a second…
This is NOT a tropical holiday. It's Australian Survivor, and there's not a fridge, shower, toothbrush or hairbrush in sight.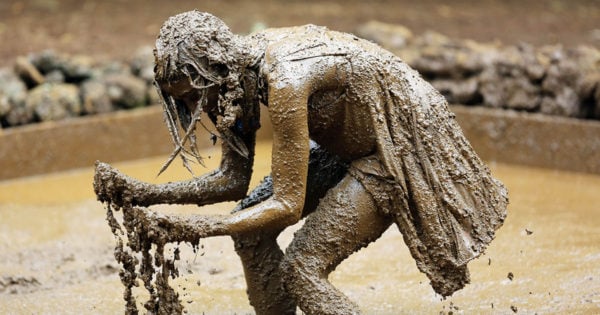 And because of a little thing called #nature, if you're a woman stuck on a Samoan island for more than 30 days, chances are a little friend called Aunt Flow will drop by for a very unwelcome visit.
So naturally, in an office filled with women, every Mamamia staffer wants to know just what goes down when your period comes to town on Survivor.
Luckily, recently eliminated contestant Kate was able to answer our queries.