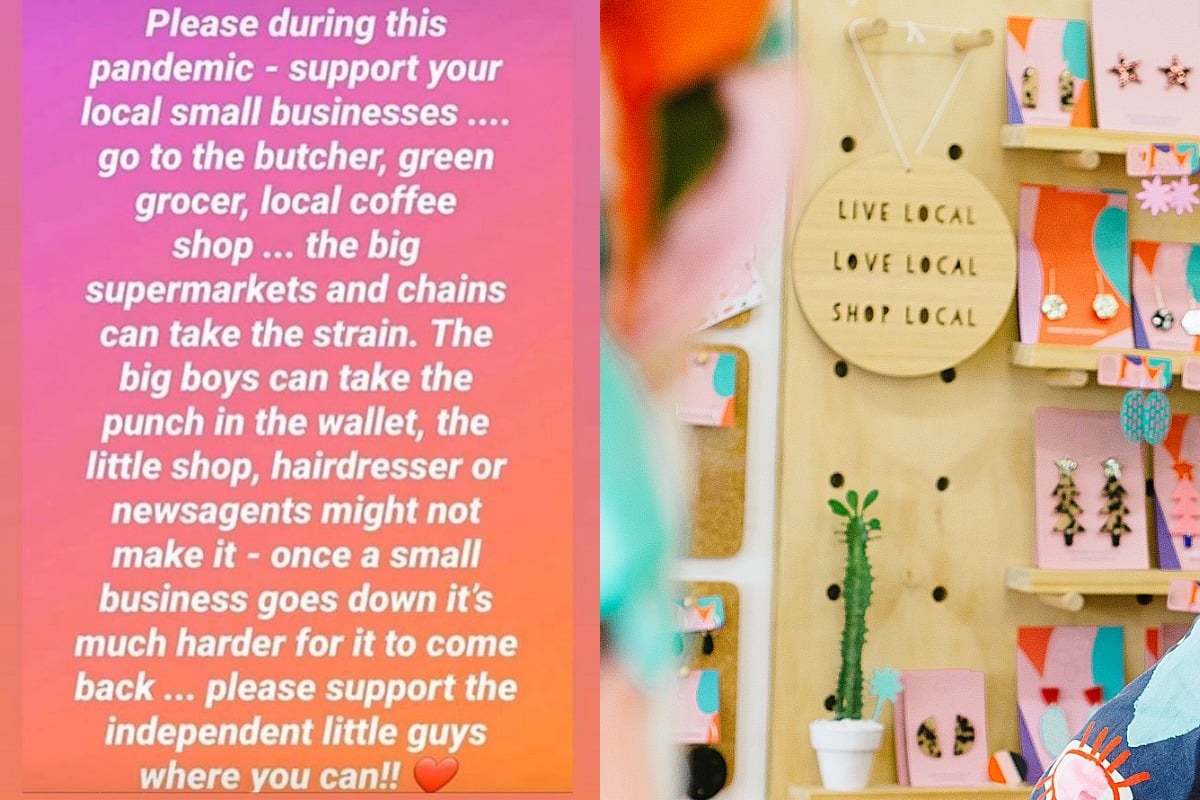 As COVID-19 forces many of us into social distancing and self-isolation, the impact on small businesses and self-employed creatives is enormous.
In fact, streaming companies and toilet paper manufacturers might just be the only businesses benefiting from the global pandemic COVID-19.
While large businesses are no doubt also feeling the strain, the 'big guys' can fortunately handle it. It won't be easy, of course, but they are in a much better position than small, local businesses to handle the loss in foot traffic and purchases.
Your COVID-19 questions, answered. Post continues below video.
Here are some simple ways you can support small businesses at this time.
Shop local.
Social distancing means you should avoid venturing out unnecessarily, but if you need to stock up head to small, local stores where you can: Butchers, grocers, bakers etc.
 

View this post on Instagram