It's one of the saddest pictures the Internet has ever seen.
A lonely bundle of deli seafood, left to rot on a Coles supermarket shelf.
No one to love it, no one to take it home and cook it as part of a loving family's weeknight dinner.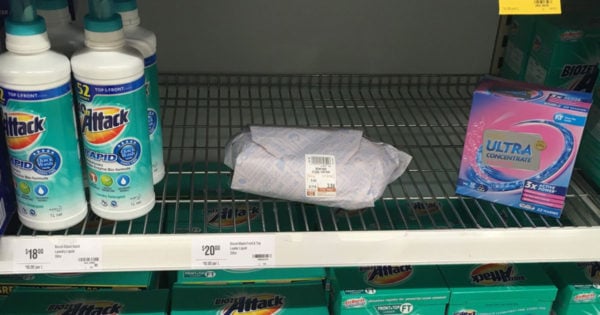 Not to mention, there's a whole host of hygiene issues that come with abandoning deli meat in an unrefridgerated aisle of the shops where it most definitely does not belong.
The image, uploaded to Reddit this week, has inspired hundreds of fellow shoppers to vent their frustration that a customer would be so wasteful.
Listen: Financial planner Canna Campbell shares how you can save on your weekly grocery bill.
"If you don't want it, take it back to where you got it you lazy prick," wrote one commenter, while another added, "If you got it from a fridge section, put it back".
"What kind of person orders something from the deli, gets it all wrapped up, and then while looking at washing powder thinks 'I don't want this food anymore'" wrote another.
A MONSTER, THAT'S WHO. A SUPERMARKET MONSTER.