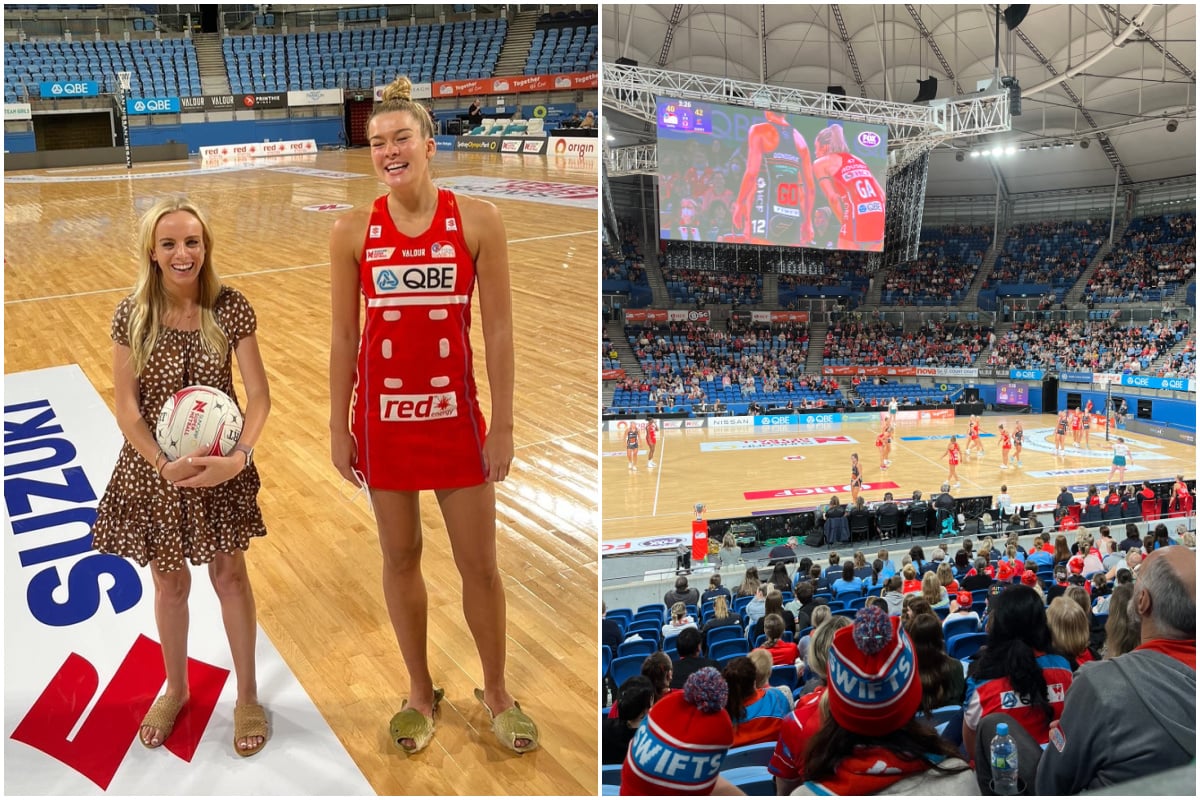 It's a weekend afternoon in the year 2000 and I'm buzzing. I'm in my peddle pushers, Etnies, and a Supre top, with my hair slicked back in a ponytail. If someone were to ask me what my hobbies were, I'd answer pretty quickly: reading, MSN messenger, and netball. 
Am I good at netball? Dear Lord, no. I'm so… short. I play Wing Attack but it's a miracle if I catch more than one centre pass. I'm slow on my feet and not aggressive enough to compete with other people for the ball. They can have it, it's honestly fine. But today is special because after my mediocre game this morning — where we're yet to score a goal this season — I get to watch the professionals play. Women like Liz Ellis and Sharelle McMahon. 
I'm going to the netball with my mum and sister, and we're going for the Sydney Swifts — who have since become the NSW Swifts.
For the entirety of the game, I'm in awe. The athleticism. The focus. The pace. The fitness. The accuracy. At times it feels like a completely different sport to what I play, and I can't take my eyes off it.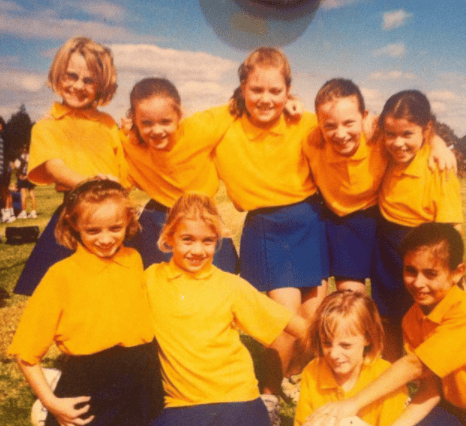 A very young Clare (second from the right) with my netball team. Image: Supplied.
Fast forward two decades, and I'm on my way to the netball again. A lot has changed — the name of the competition, the names of the teams, all the players — but one thing is familiar: the feeling. I'm with my partner and a group of friends from work, and it's Round 1 of the 2022 season.
We're watching what is coincidentally a 2021 grand final rematch — the NSW Swifts vs the GIANTS, and after two premiership wins in 2019 and 2021, the Swifts are the team to beat.