Melbourne woman Briar Houston enjoyed a few hours at the beach with a friend when she was in Perth for work.
By that night, the 28-year-old was in "a world of pain".
The entire backs of her legs and her backside were red and she could hardly walk. Her ankles had swollen so much that she could barely see them.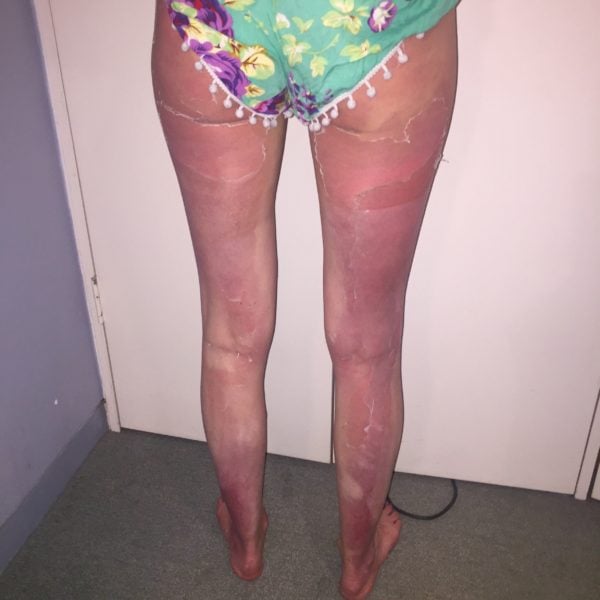 A doctor later told her she had suffered severe first degree burns, and some suspected second degree burns, to 24 per cent of her body surface area.
All this, despite applying (and re-applying after a swim) SPF 50+ sunscreen spray.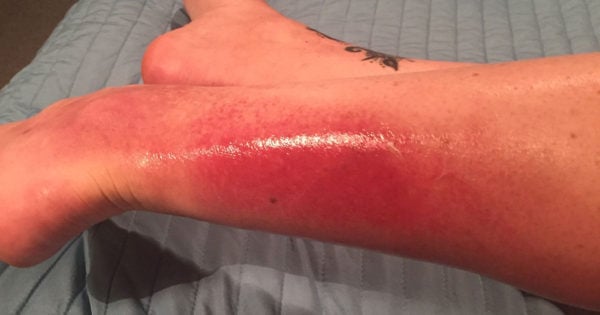 "I got the SPF 50+ [spray] to put on my legs and my backside because those are the parts ... I usually forget about and I didn't want to get a burnt bum," Briar told Mamamia.