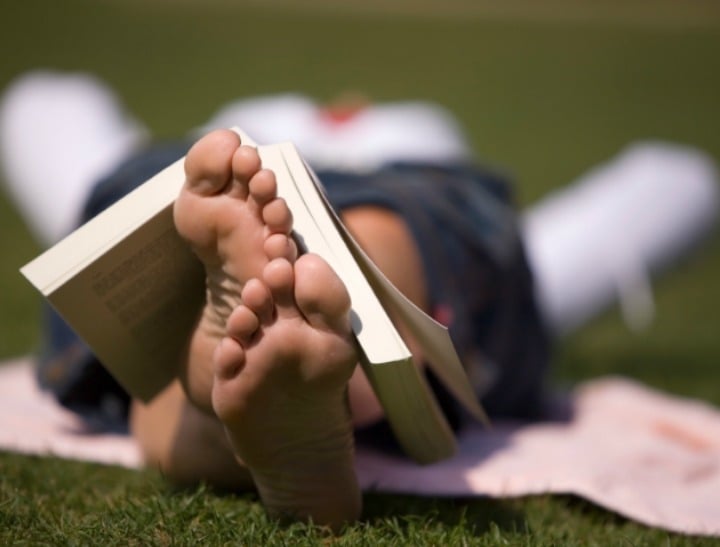 By: Rebecca Teaupa from The Little Reading Room.
If you're anything like us, you probably have good intentions to keep up with your reading all year – but then school, work, relationships and commitments get ion the way.
That's where the summer holidays come in – even the busiest of us get a few days off at least, and while the kids are busy playing with their new Christmas toys, parents have a bit of peace and quiet to do their own thing – finally.
If you'll have a bit of downtime this summer, here's a list of eight must-reads.
Summer reading, sorted.
1. Brave Enough: A Mini Instruction Manual For the Soul by Cheryl Strayed.
Cheryl Strayed has been a lifelong collector of quotes, from a quote in a novel that she read at twelve and scribbled on her arm where it stayed for a week to words spoken to her husband during an argument that were documented and pinned to their fridge for a decade. Quotes, in her opinion, are mini-instruction manuals for the soul, to reset intentions, clarify thoughts and defy the voice of doubt in our heads. Brave Enough is a compilation of internal conversations that Cheryl realised we were all having with ourselves and is refreshingly authentic, honest and inspiring. In Cheryl's famous words, "read it like a motherf**cker".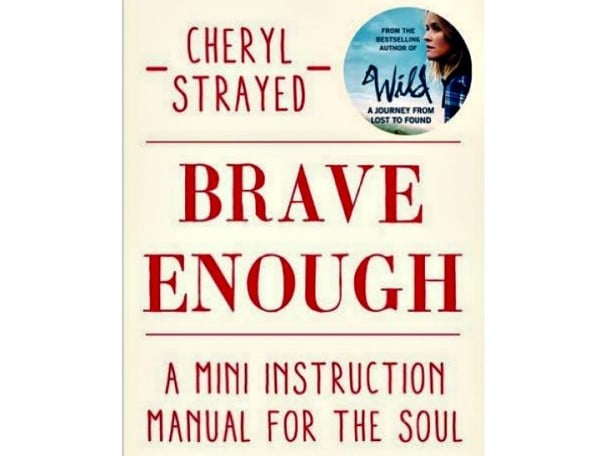 2. The Great Australian Cookbook, illustrated by 

Reg Mombassa.
The Great Australian Cookbook is a collection of recipes from 100 of Australia's finest chefs, cooks, bakers and food producers. From the likes of Matt Moran, Kylie Kwong, Maggie Bear and Margaret Fulton, alongside local food heroes, The Great Australian Cookbook 'is an affectionate snapshot of Australia and the food we love to eat' and the opening double page spread of vegemite toast and a cup of tea sets this tone. With a variety of foods, including classic sponge cake, tabouli, Asian chili mud crab, Colombian beef empanadas and many more, this is the ultimate go-to cookbook for summer.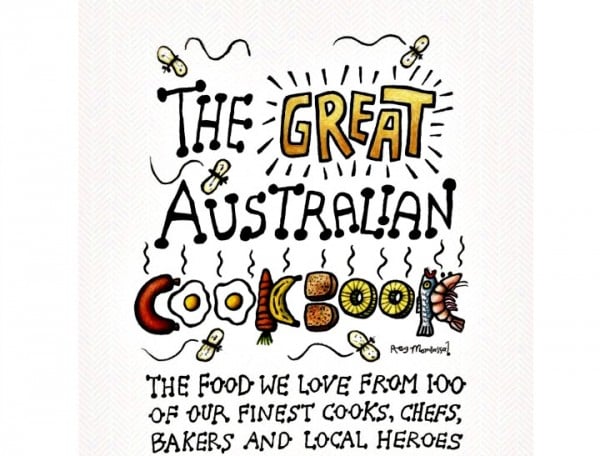 3. The Dressmaker by Rosalie Ham.
The Dressmaker, set in 1950s Australia, follows outcast Tilly Dunnage as she returns to her hometown to care for her 'mad' mother. With issues of adultery, murder, mental illness, cross-dressing, romance, wealth and of course, couture, this gothic novel has enough gossip-worthy shenanigans to keep the townsfolk talking, and that they do.
Don't have time to read? Check out The Dressmaker movie trailer. Post continues after video:
Tilly's work with crepe and diamantes is in stark contrast to her surroundings, where football is a religion and characters use phrases like "crikey", "blimey" and "troppo". Whilst her nosey neighbours look through her mail, peep through her windows and talk at lengths about her, it is Tilly who leaves the town in complete disarray, with dark humour present until the very end.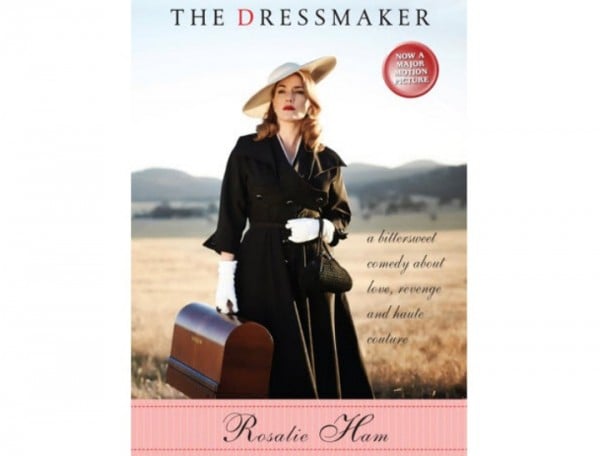 4. The Lake House by Kate Morton.
The Lake House tells the story of a child who goes missing in the 1930s and the police officer who goes in search of answers many years later. The text flows effortlessly as it switches between various characters and periods in time. The mystery is uncovered piece-by-piece as the narrative progresses and just when you think you have it all figured out, further details of affairs, stories of war and questions of paternity are uncovered. Hidden letters and well-kept secrets are revealed in an unsuspecting and intriguing ending. The Lake House is long in length, but captivating from beginning to end.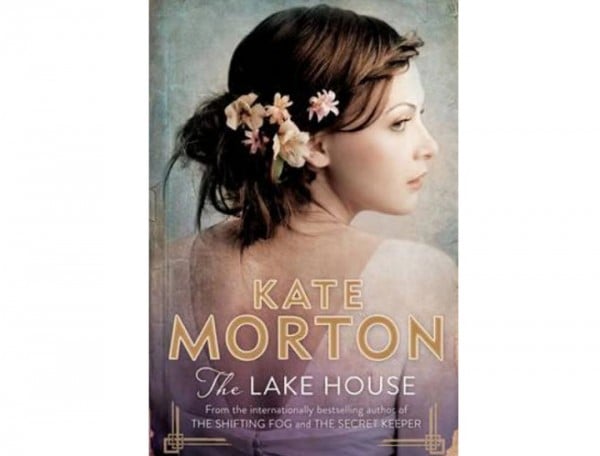 5. Coco Chanel: The illustrated World of a Fashion Icon by Megan Hess.
Popular fashion illustrator Megan Hess has illustrated 100 moments in the life and history of Coco Chanel. The elegant and glamorous illustrations depict the story in black and white, with pops of red and pink in images of lipstick, handbags and perfume. The text uncovers the real events that influenced and shaped the iconic brand and single page spreads contain quotes from Coco Chanel, many of which have become famous in their own right. Complete with silver edged pages, Coco Chanel: The illustrated World of a Fashion Icon exudes opulence and is the perfect read for anyone with a love of fashion and all things glamour.
6. Why Not Me? by Mindy Kaling.
Why Not Me? is the second book from Mindy Kaling, star of The Mindy Project and The Office. The reader immediately embraces Mindy through her self-deprecating sense of humour, referring to herself as a slightly psychotic and socially anxious Indian woman, with childbearing hips, zits and modest-size breasts that people depend on. Her anecdotal accounts are laugh-out-loud funny, including, emails from prison, Deal or No Deal briefcase models, famous pop stars and vaccinations, being a tongue bandit, living as a vampire, dating someone from the White House, life as a Latin teacher, juice cleanses and a commencement speech. Mindy Kaling shares the key to confidence in a 'subjective, probably offensive, doubtlessly incorrect' and hilarious way.
7. Take My Hand: Inspiring Nursing Stories from 10 Years of the McGrath Foundation by Jo Wiles.
The McGrath Foundation was created to give families experiencing breast cancer access to a breast cancer nurse and on its tenth anniversary, Take My Hand celebrates fourteen of these 'angels'. The accounts reveal the lengths taken by the nurses, from guidance on treatment, breast reconstructions, sex lives, mental health, and importantly, support for the husbands, partners and children of patients. The nurses share their own stories of personal loss, mental illness and journeys with breast cancer themselves, revealing their true strength, empathy and compassion. A touching, yet light-hearted, book that reminds readers that 'cancer is not fussy about who it lands on' and we should all support and raise awareness for this much needed and inspiring organisation.
8. All In Good Taste by Kate Spade.
All In Good Taste is a guide to entertaining from Kate Spade, co-founder and namesake of designer brand Kate Spade New York. The book is a well-rounded source for advice on decorating, music, party games, photography, writing a toast and manners, including flirting, gifting, texting, small talk and social media etiquette. With simple recipes and cooking tips, like how to sear a steak and poach an egg, All In Good Taste provides a great mix between the 'casual and fancy'. With checklists included, readers will be well equipped and organised to throw any event from a brunch to a Sunday supper or even a garden party.
For more from The Little Reading Room, visit the website, Facebook, Instagram, Twitter or email.
What's your favourite book of all time?
TAP and scroll through the gallery to see the top 25 books for kids…