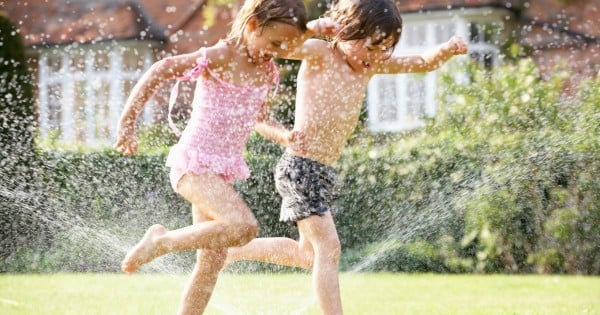 On a recent 30 degree day – that arrived out of nowhere two months early – I was at the park melting with my 2-year-old when I spotted some kids eating an ice block.
I thought to myself, 'That's exactly what I need.' So off we went to the kiosk, selected our ice blocks, climbed to the top of a nearby hill and sat watching the parklands at our feet as we licked away. I was eyeing the huge volumes of sticky juice running down my son's arms when I had this sudden, important realisation – this was his first EVER ice block.
That is a huge deal, you only get ONE first ice block and there we were just casually eating without realising how momentous the occasion was. I broke out into a silly grin and began enthusiastically regaling my toddler with stories of ice block adventures from my childhood. A lemonade ice block post-swim at the local pool, homemade ice blocks eaten on the back steps of our backyard and a well earned ice block cool down after a day at the beach. He listened patiently, smiled at me and simply said 'yummy.'
Since that afternoon, with the weather heating up (or being just plain unexpectedly boiling hot) I have been thinking a lot about when I was a kid and all the fun and silly ways that we would burn off energy, kill time and cool down over the long summer holidays. Here are some of my favourite summer memories that I either already have, or definitely will attempt to reenact with my son.
1. The sprinkler.
Every kid who grew up in the Aussie suburbs, but wasn't lucky enough to have a pool, will remember long, hot afternoons of running around in their cossies through the sprinkler. We had one of those ones that fanned from side to side and we would continually run back and forth, chasing the water. In hindsight we would have been a lot cooler if we just stayed put… geniuses we were not.