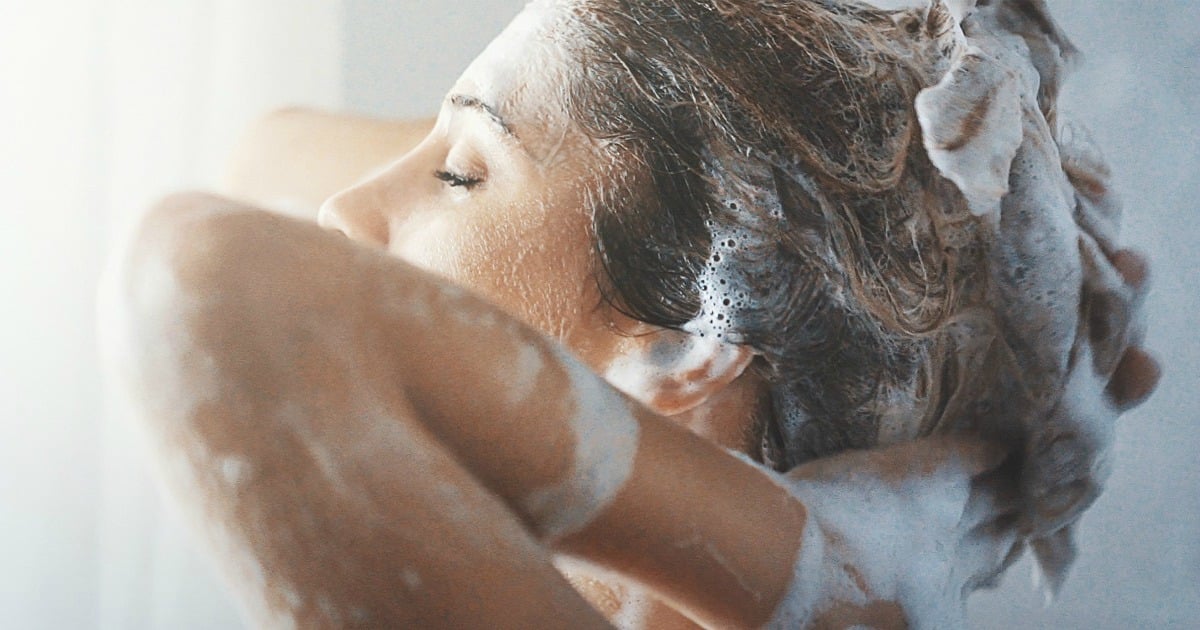 Just a spoonful of sugar… for your shampoo?
Dr. Francesca Fusco, a dermatologist at Wexler Dermatology, told Marie Claire adding a tablespoon of sugar to your shampoo can result in a cleaner wash.
This is because it helps remove excess residue and dead skin cells, meaning your conditioner can work more effectively.
"Adding a tablespoon of sugar to a dollop of shampoo will gently exfoliate the scalp and easily dissolve and rinse out without leaving any residue on hair," Fusco said.
Watch: The amount of hair product you should really be using. (Post continues after video.)
The only caveat? It's a good idea to alternate the sugar-fuelled shampoo with a regular, more hydrating shampoo so your hair doesn't dry out too much.
But shampoo isn't the only self-care product that can be sweetened with sugar.
When added to a face cleansing oil (sweet almond oil, rose hip oil or coconut oil also does the trick), raw sugar can be a beautifully effective face and lip exfoliant.
Monz wants to be a feminist warrior, but she's not so sure on armpit hair. (Post continues after audio.)
Quite simply, mix a pinch of sugar with your facial oil and rub in circular motions across your face.
Wash it off with warm water and, depending on the type of oil you use, moisturiser might not be necessary.
There you go: A spoonful of sugar for your medicine, facial wash and shampoo.