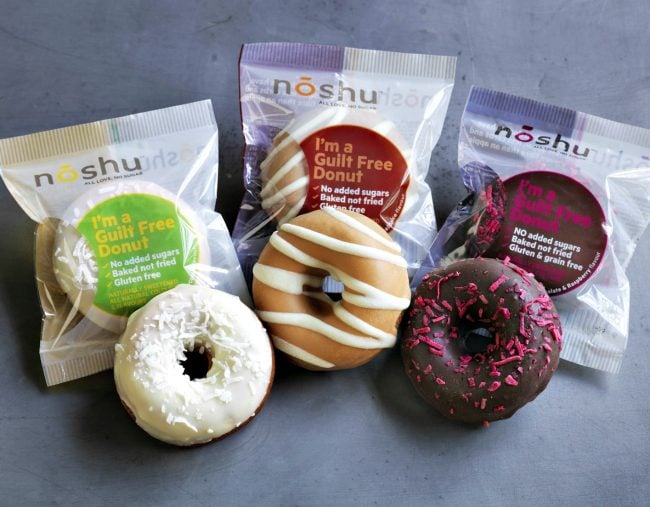 Rachel Bajada is on a mission to create sugar-free versions of our favourite foods. She doesn't believe in treats that taste like cardboard, she believes that when you say "no sugar," you should mean it, and that everyone with an intolerance should be able to enjoy a sweet treat.
Her business, Noshu, takes out the bad stuff, and gives us the naturally occurring good stuff, because that's what food should be.
Read Rachel's interview with Mamamia below.
Tell us a bit about your business. How did it start and what does your Ladystartup do?
Our tagline/mission statement pretty much says it all: #AllLoveNoSugar
Noshu makes natural, sugar-free snack foods that are as decadent and delicious as they are good for you. Having multiple Type-2-diabetic family members on both sides made me realise that for anyone who cannot eat sugar, or is trying not to eat added sugar, there were so few foods and options available.
When I stopped eating sugar myself, I found that what was on the market was either loaded with chemical sweeteners or full of 'sugars in disguise' such as rice malt syrup, honey etc – so not sugar-free at all, and totally misleading. So I set out to create great-tasting versions of our favourite indulgences without sugar and without nasty additives. Most importantly, they don't taste like cardboard and are always diabetic friendly.
Scroll through to see more from Noshu. (Post continues after gallery.)