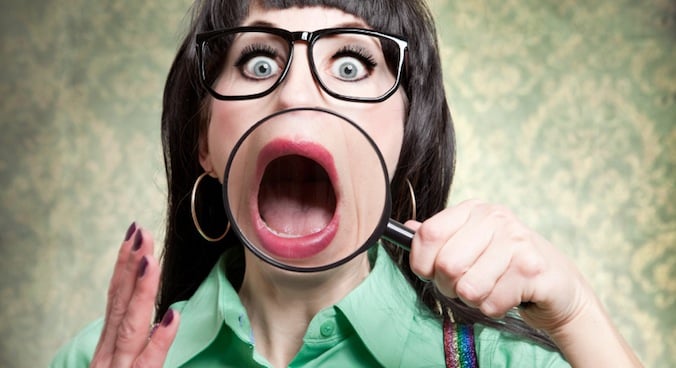 Image: iStock
'Vocal fry' is a strange phenomenon. While the phrase originated in the 1970s as vocal instruction lingo, it's only after a recent story in Science magazine that titles such as Huffington Post, Gawker, TIME, Washington Post and The Atlantic have been reporting on this brand new irritating way women have of talking – a low, glottal creak.
Sounds a bit like this.
We're told the Kardashians do it, Katy Perry does it, Zooey Deschanel… we're persuaded that it's a whole new linguistic epidemic, a "debilitating speaking disorder" that's dangerous for our health and may prevent us getting gainful employment. Funny, because to me, it just sounds like the odd moment of lazy enunciation – something both genders have been guilty of since time began – but according to media reports, it's a NEW THING STUPID YOUNG WOMEN DO. And don't we love those?
RELATED: 12 bad beauty habits we picked up from our mums
A recent This American Life podcast examined the phenomenon. Apparently the broadcasters used to receive complaints from listeners about the female hosts talking in Clueless-style 'upspeak' and were just unbearable to listen to. More recently, the catchphrase 'vocal fry' has found favour. Listeners complain that it's "excruciating", "so severe as to cause discomfort" … and other breast-beating things.
Does this remind anyone of the time Twitter toolbags started calling Leigh Sales "shrill" after her 2012 interview with Tony Abbott? Which was itself a repeat of Abbott calling Julia Gillard "shrill" in 2010? Watch out, Annastacia Palaszczuk – there's a nasty bout of vocal fry headed right your way.