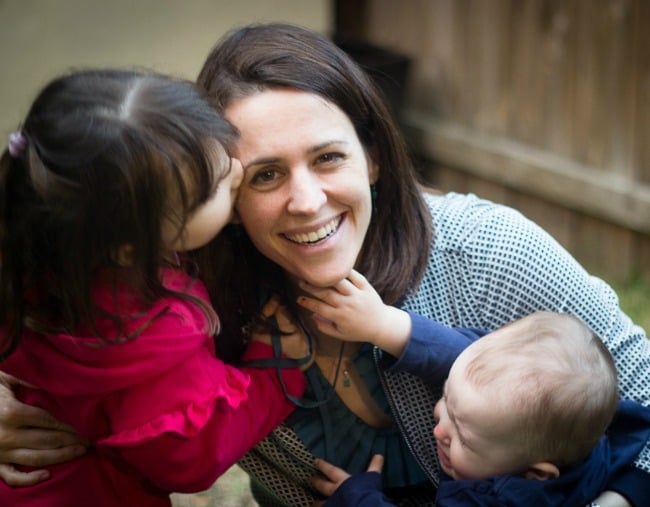 It was an ordinary Sunday evening. My then three-year-old daughter was eating fish and veggies for dinner. Unlike many kids, she loved fish and ate it at least once a week. It was our go-to meal.
But this time, something different happened. She started itching a little lump on her hand which we initially thought was an itchy bite. Soon, the lumps started spreading up her arms, trunk and suddenly her lips and eyes were swollen.
"Maybe it's an allergic reaction?" I asked my husband, then called Healthdirect to check. The nurse went through her symptoms and quickly worked out that it was an allergic reaction.
I wasn't that worried, but then the nurse asked: "Is she complaining about having an itchy throat?" My three-year-old said yes, her throat was itchy and her tongue hurt.
That's when things got serious. The nurse connected me with 000 and before I knew it, an ambulance was on its way. I remember watching my daughter's puffy, petrified face and willing her airway to stay open so she could keep breathing.
I had done a CPR course before she was born and I was running through the steps in my head. Waiting to hear those sirens was the longest 10 minutes of my life.
But we were so so lucky. By the time the ambulance arrived, her reaction had subsided, and she didn't need any adrenaline. The ambulance officers didn't waste any time though. They took us straight to hospital where she was given an antihistamine and monitored for a few hours.
It took a few months of blood and prick tests but we found out that my daughter has an allergy to some fish. I was shocked – I had always thought you'd find out that your child had an allergy when they're trying new foods as an infant.
Watch: These are the signs and symptoms of an allergic reaction.
When do allergies show up in children?
It turns out that although it's rare, allergies can occur at any age.