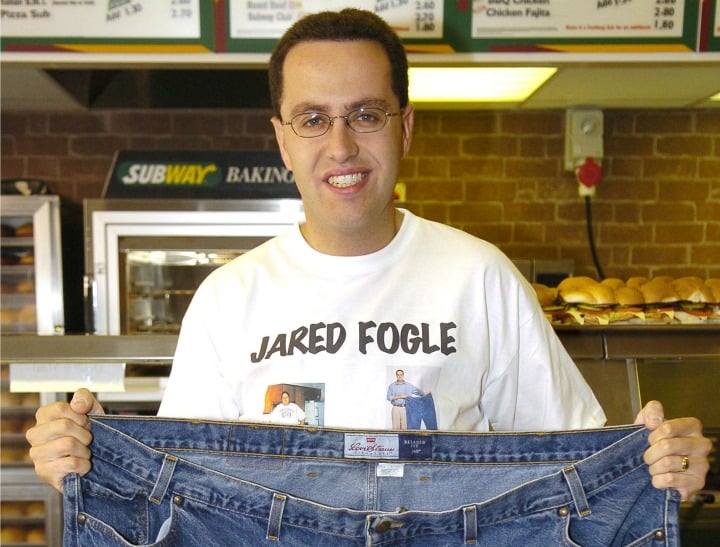 UPDATE:
Jason Fogle aka "Mr Subway" has found himself in another pickle as more information has been released about his child pornography charges.
Text messages between the former Subway spokesman and a former female Subway franchisee (who has asked to remain anonymous) have been subpoenaed by the FBI in an affidavit, Business Insider Australia reports.
In the text messages, Fogle reportedly says he paid for sex with a 16-year-old girl and asked the Subway franchisee to advertise herself on Craigslist for sex with other men.
The Subway spokesman asked the woman if he would watch the sexual acts and informed her that she could make around $US500 per act.
The former franchisee alerted her concerns and the texts to Subway management at the time but Subway did nothing, her lawyer says. Subway claims to have no record of this.
The messages in the affidavit, which were given to a court reporter in 2008 and were verified by a public official, span from January – June 2008. A phone number in the document was also registered to Fogle.
Mamamia previously wrote:
Talk about a fall from grace…
You may know Jared Fogle as "that guy who lost weight by eating Subway."
Fogle, 37, rose to fame as the man who lost more than 110 kilograms by eating only Turkey and Veggie Subway sandwiches.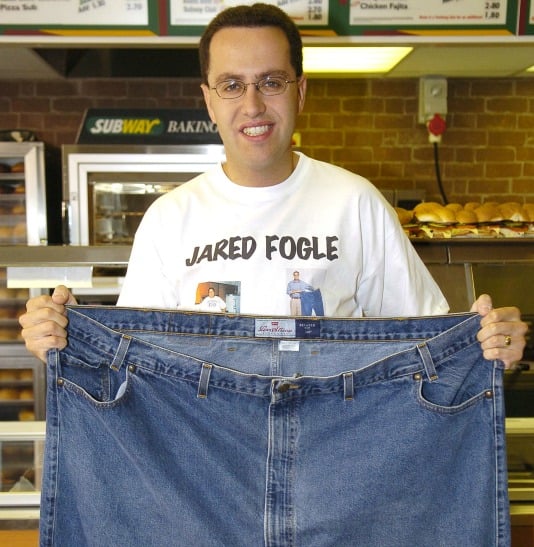 He quickly became the starring face of the company, featuring in 300 commercials over 17 years — boosting the idea that Subway was the "healthy man's" fast food.
This all came crashing down yesterday when Jared was snapped exiting a police van outside his home in Indiana.