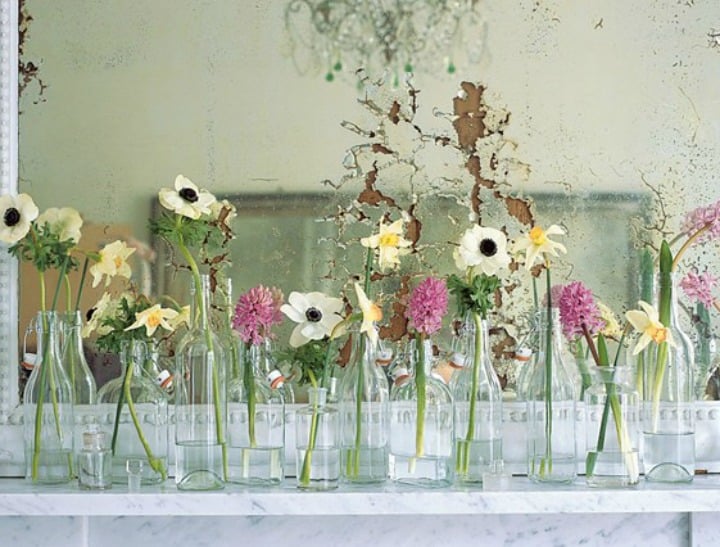 It would be nice to wake up in a perfectly-styled Beverly Hills mansion or a French chateau every day.
But unless you're a Kardashian, the reality is probably closer to a tiny inner-city flat (which you pay RIDICULOUS rent for, by the way…)
But here's the good news: there are some simple ways to make even the tiniest spaces more stylish and elegant. True story.
Here's our top six suggestions for injecting a little style into your digs – and as an extra bonus, they won't send you bankrupt, AND they're good for the planet. You are so welcome.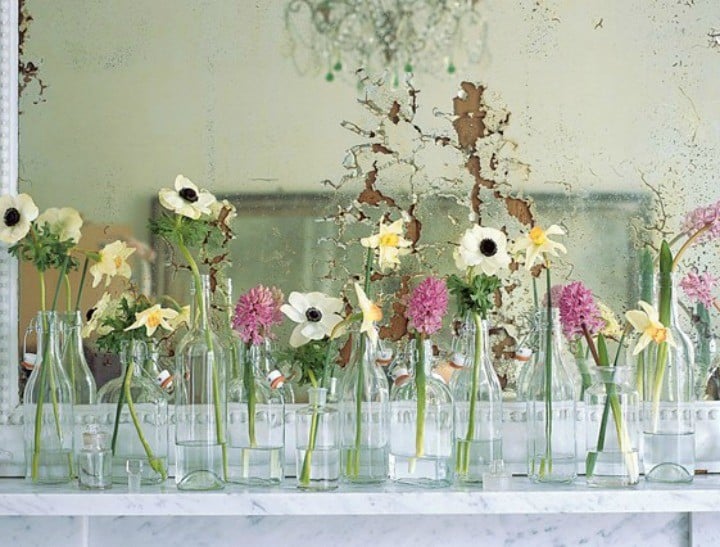 1. Recycle old bottles for flower arrangements.
It's amazing how great these can look considering how simple it is to pull off. Just hang on to a collection of old glass bottles or find some at your nearest op shop.
 Related: STYLE: The one trend you should definitely NOT wear to your office Christmas party.
Give them a good wash, then buy a cheap bunch of assorted flowers form your local market. Pop one stem in each bottle and voila – instant style.
2. Buy beeswax candles.
There's nothing better than a good scented candle to make your home look and feel cosy and chic, but unfortunately, most of the candles on the market are made from paraffin, which is a toxic petrochemical by-product. The solution? Opt for beeswax candles, which are healthier and more sustainable. And when it comes to your beauty and skincare products, look for items that come with the bare minimum of packaging (and are 100 per cent recyclable too).