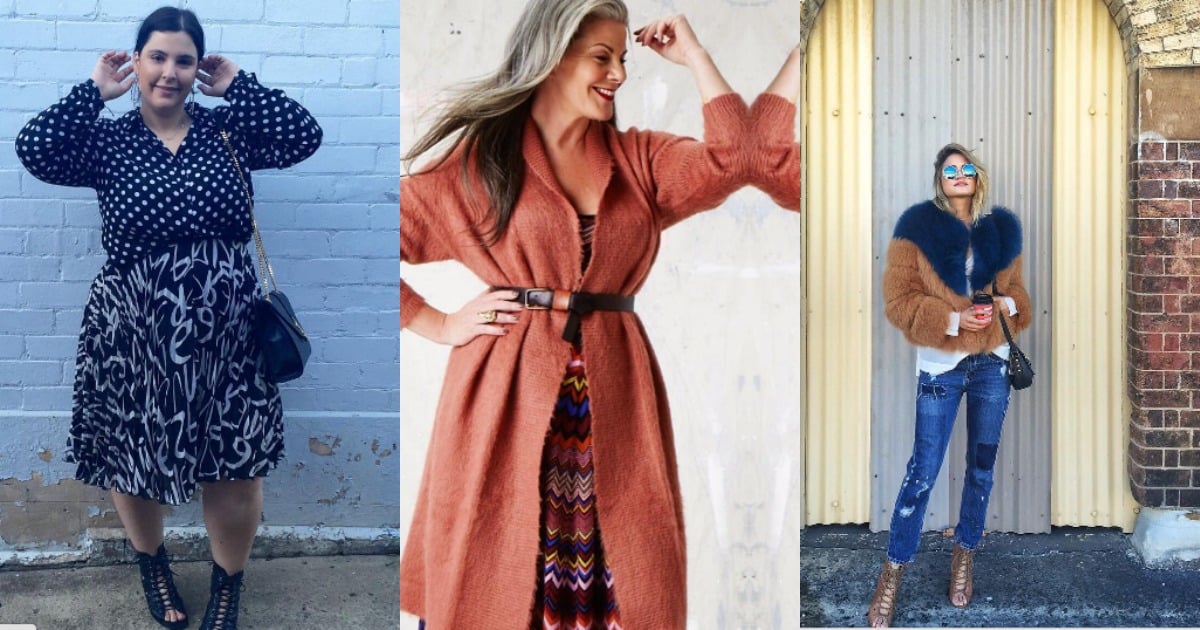 When it comes to fashion, sometimes anything seems to go. Wearing pajamas as a top? Perfectly acceptable. Donning sneakers to Fashion Week? Big tick.
While some baffling trends come and go, these universal, evergreen style tricks will always work in your favour…
Make sure your clothing actually fits you correctly.
"Now, this applies to everyone no matter what shape, size or smile you have. If you are wearing something that is just too big, hugs in the wrong place or is just too small it will most certainly not look good. So make busy with your local tailor and get your clothing taken in or shortened to suit your shape."
Watch: The red carpet action from the Cannes film festival. (Post continues after video.)
Find something you love and accentuate it.
"This is a pretty classic rule when I go shopping or when I style my clients. Find your favourite body part (we all have them) and accentuate it. For me it would be my waist. My waist is my smallest part, so I wear a whole heap of high-waisted skirts, pants or dresses cinched in and showing it off 'cause it's so damn fly (yes, I can admit that). If you love your long legs, show them off by wearing some fab statement pants or tailored shorts."
Sonia Miller, Katies Brand Director.
Killer accessories always work.
"A great accessory moves where the eye focuses. So when you're looking at someone who's wearing a ¾ sleeve (a very flattering cut), a killer bracelet can completely change the balance. A great statement necklace makes you look so much more polished and put-together."
Take the time to work out what you enjoy wearing.
"The advice I give everybody is try everything. Actually try them on and see how you feel about them, but never wear anything that you don't feel comfortable in."
Kara Wilson, Channel 9 stylist and creator of Sydney Style Edit
Take the high road.
"Regardless of your body shape, whether you are petite, tall, round or slim, high-waisted pants are always a good idea. They elongate the legs. Just remember to wear them with a heel to really give you that statuesque look."
Black really is always in.
"If in doubt, wear black. One can never have too many little black dresses — it's always flattering and never fails, no matter the style, the fit or your body shape."
Pick either skin or shape.
"Show skin or shape – don't let your clothes swallow you up. Either wear a dress with a waist or show some leg."
Stephanie Keen, Cotton On Body's Trend Forecaster.
Keep up with your bra fitter.
"I think it is so important for woman to have semi-regular fittings to determine their bra size. We are women and our bodies change all the time – whether we like it or not! So it is really important to be buying lingerie that fits us perfectly to avoid looking and feeling uncomfortable. Once you know your size, it is crucial that you know your style. That way, you can buy lingerie that suits your figure and is the most flattering for you.
"Of course it's always hard when there a new trends coming through all the time. At the moment, the latest craze is bralettes. Cotton On Body have introduced an extensive range of lace bralettes that are elegant yet sexy."
Bronte Taylor, GlamCorner Stylist and Customer Happiness specialist.
Don't fall for all of the trends.
"I don't recommend converting your complete look to one trend, as they come and go. By choosing certain elements of a trend to incorporate into your look, you can establish a unique style that ultimately makes you feel confident and comfortable. You don't always have to go expensive; however a statement coat or a great pair of expensive jeans can really make your outfit a standout."
Mel Brady, stylist and model.
Get acquainted with your body type.
"I think it's essential to understand your body type, it really helps you when you're out there buying clothes or fantasising about the next 'new trend' in fashion. As a woman of medium height with a short torso and boobs, there are quite a few trends I avoid. As much as I love super high-waisted jeans I can't wear them. They sit under my big boobs and I look like I have no waist at all. I prefer lower cut jeans because they extend my torso.
"If, however, you have a very long torso, lower cut jeans are going to make your legs look short, so lucky you – you can wear those high-waisted jeans. Most major department stores have stylists you can consult about what might look better on you." (Post continues after gallery.)
What the celebs are wearing at Fashion Week.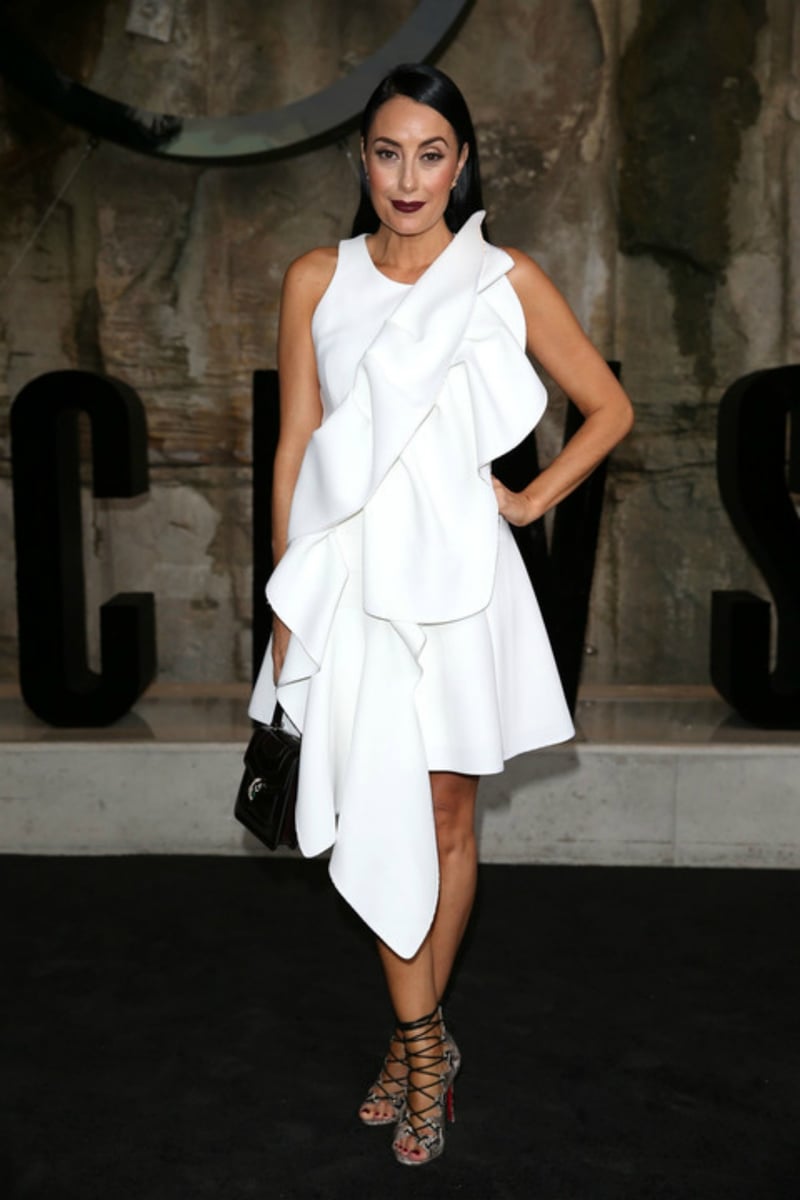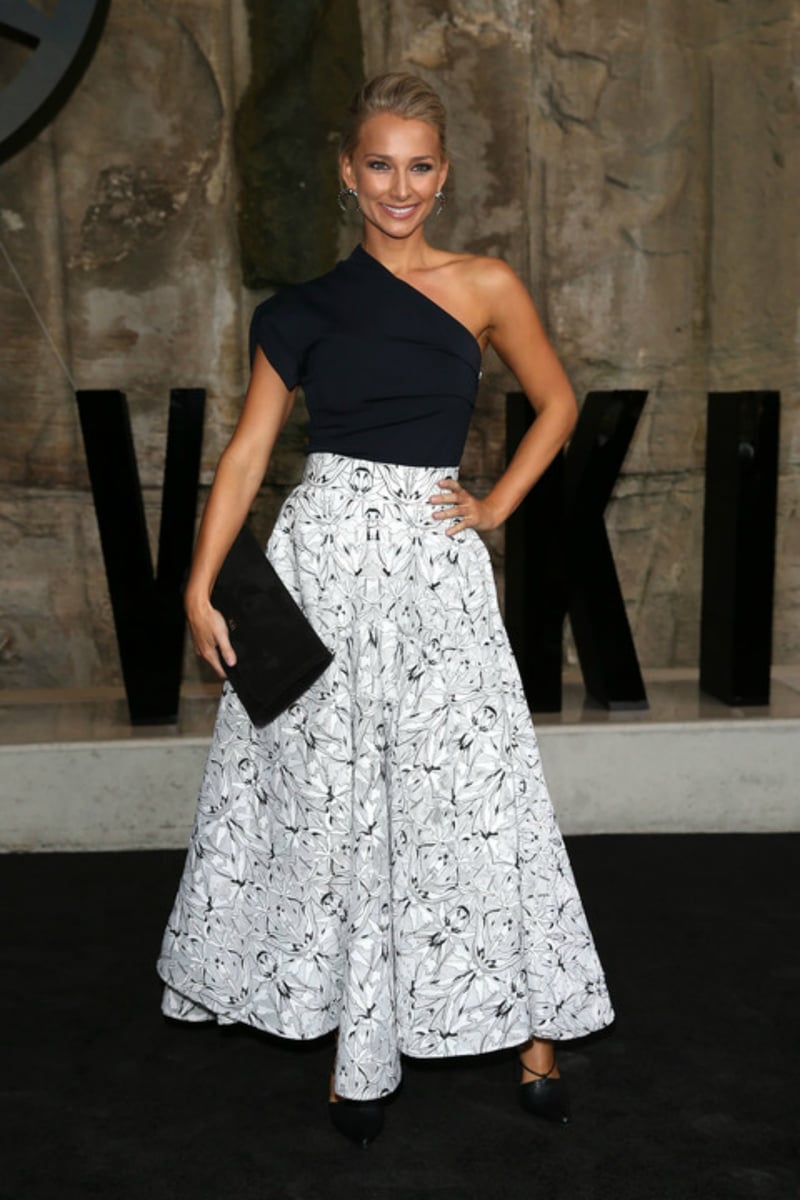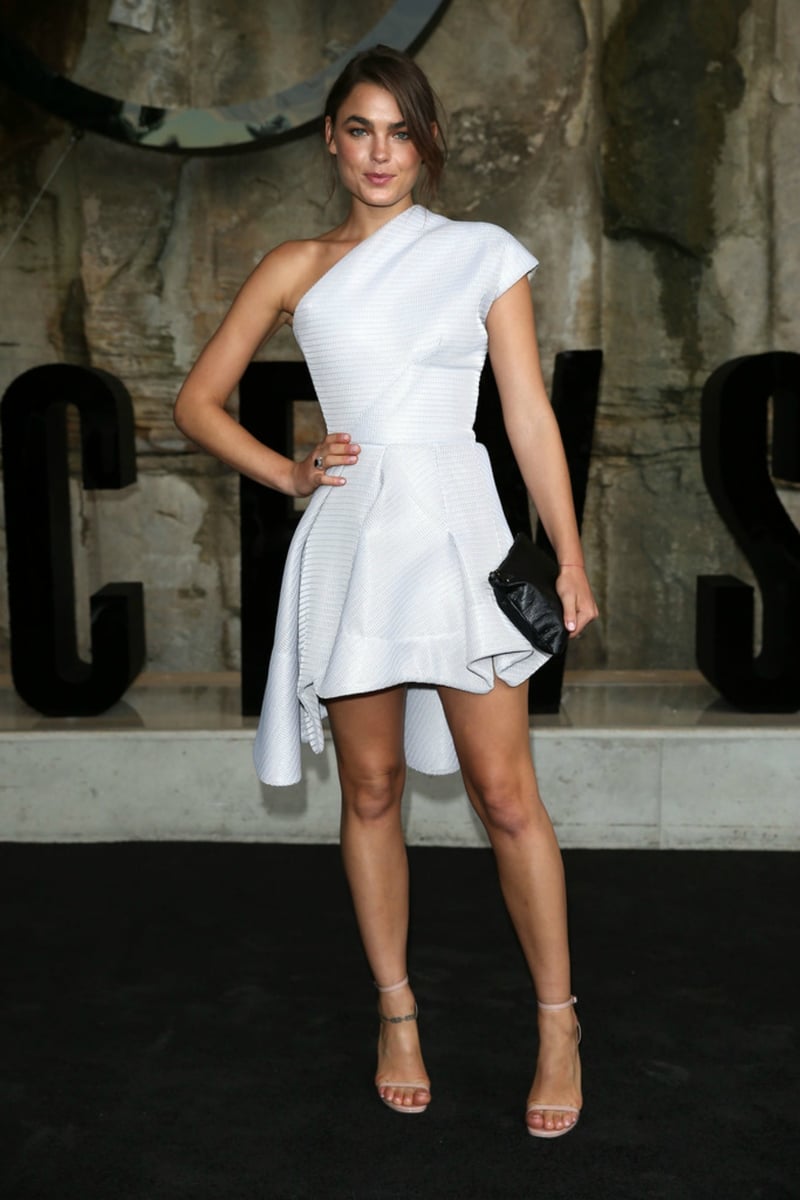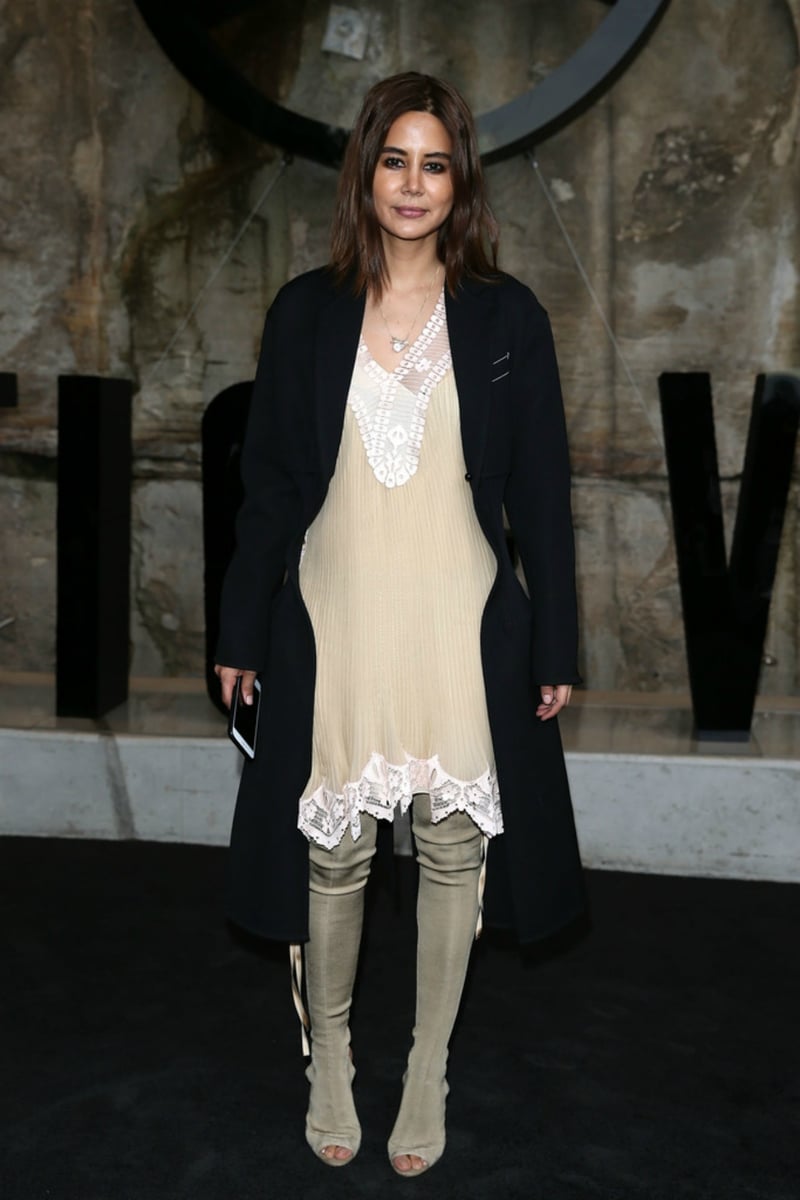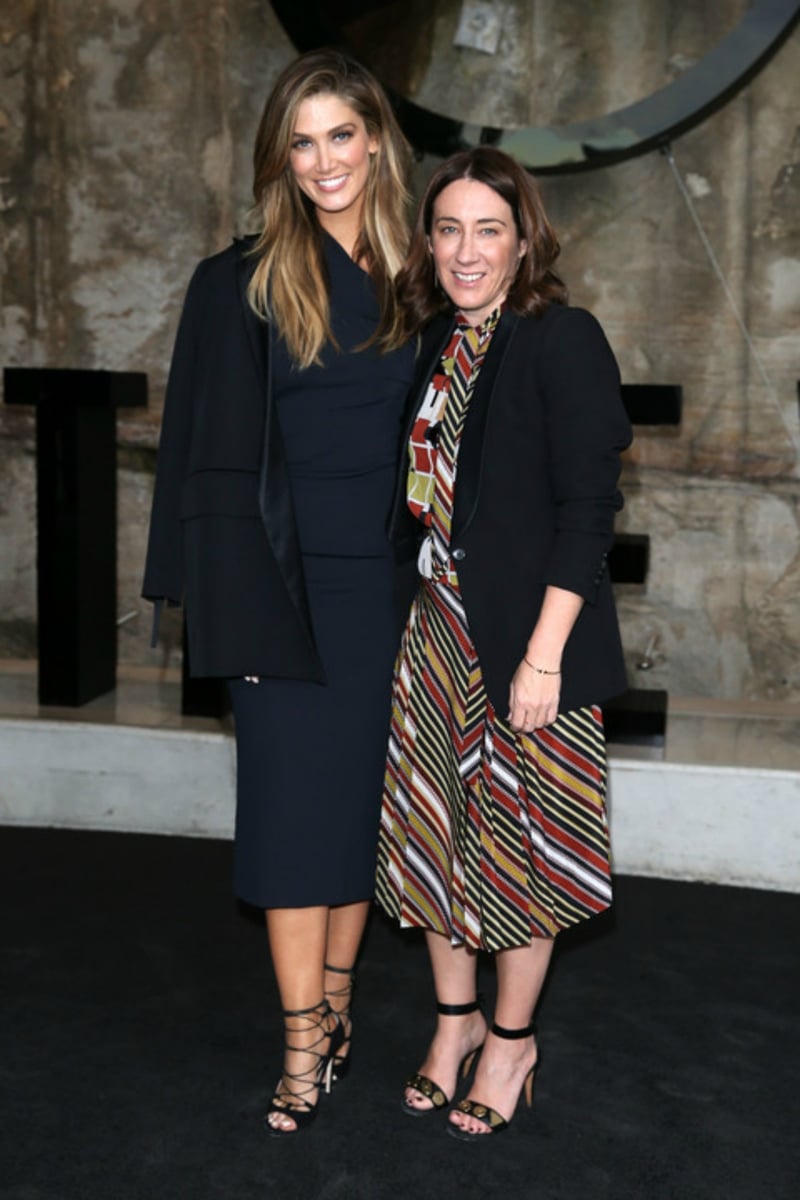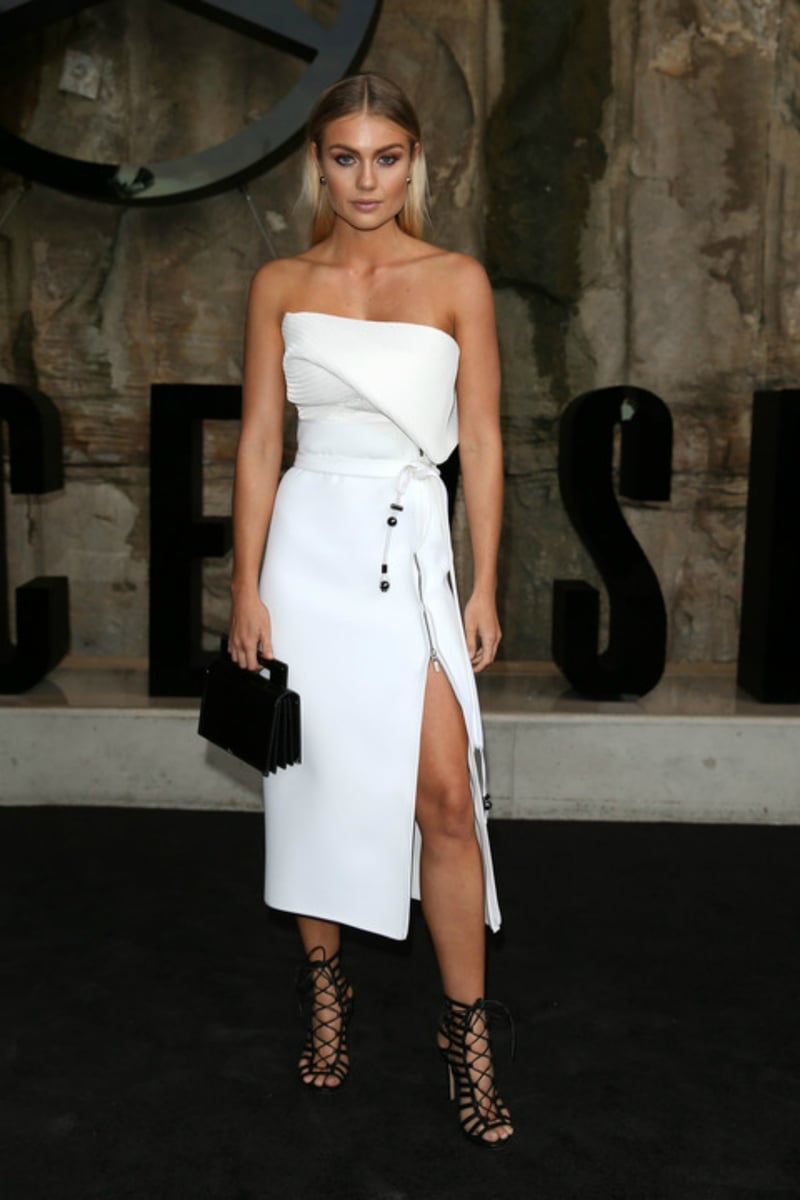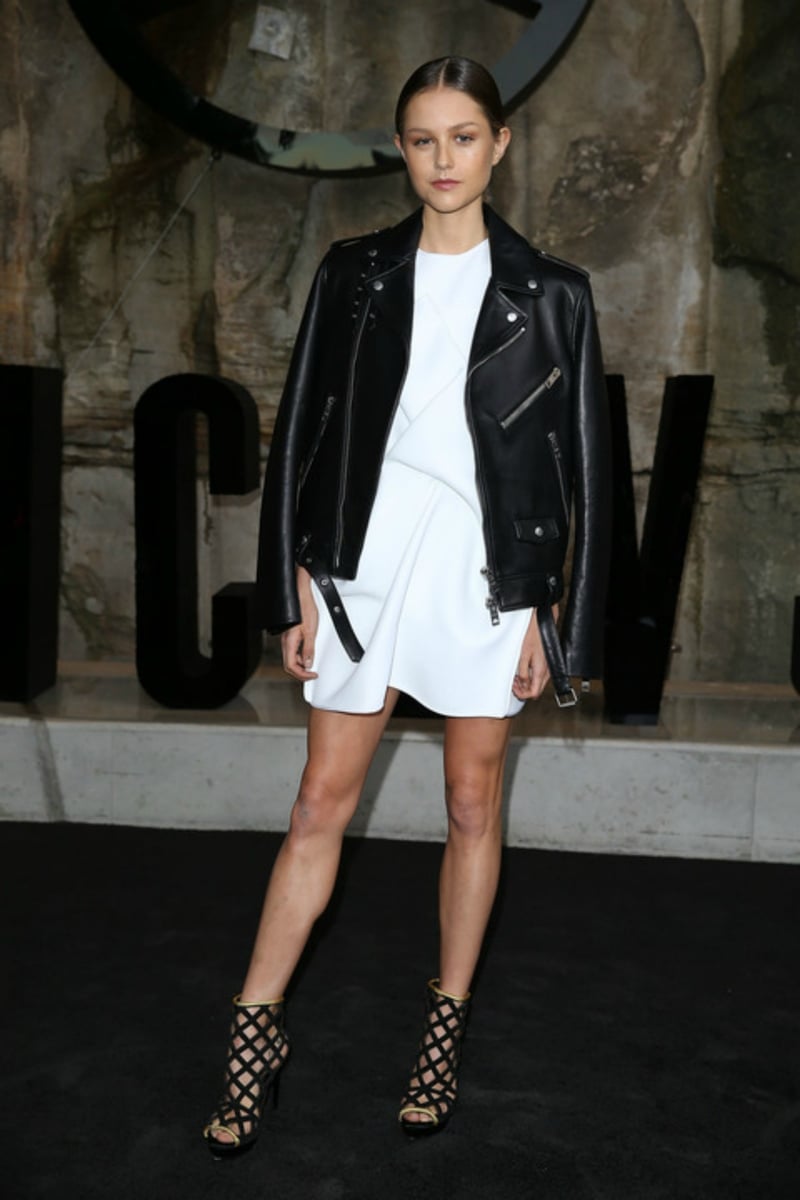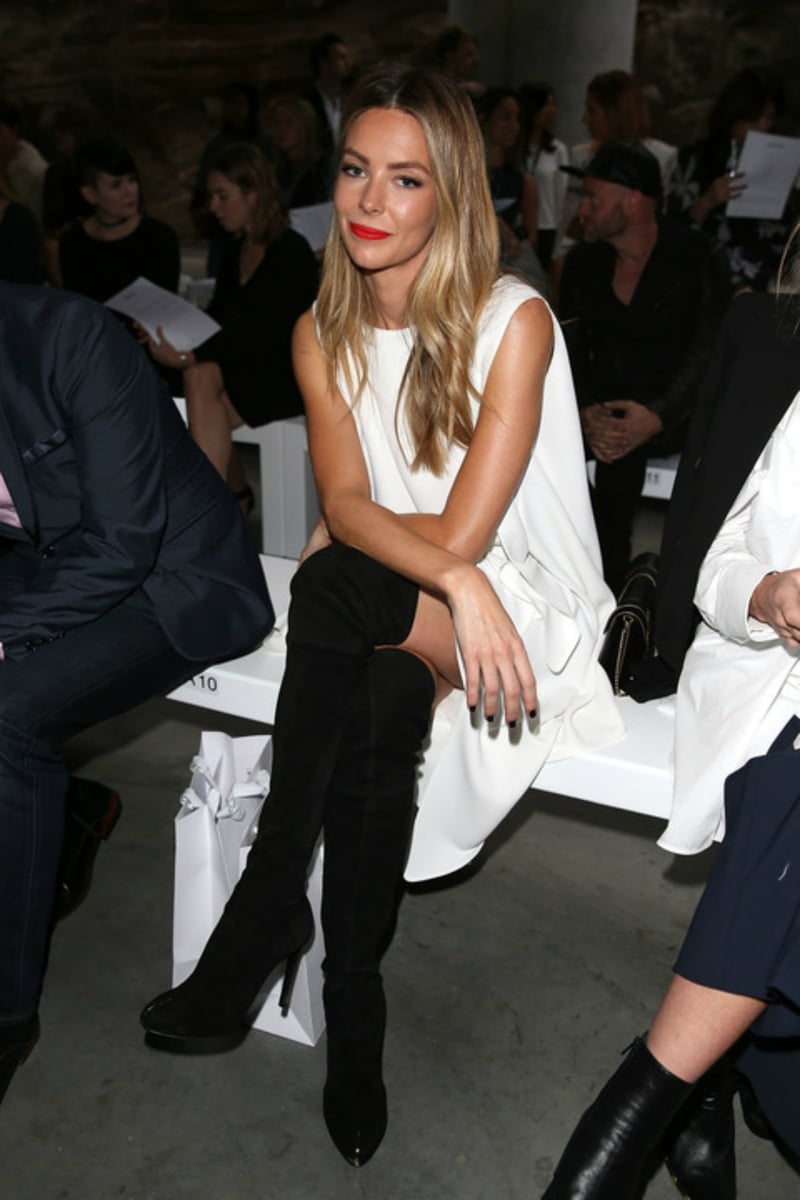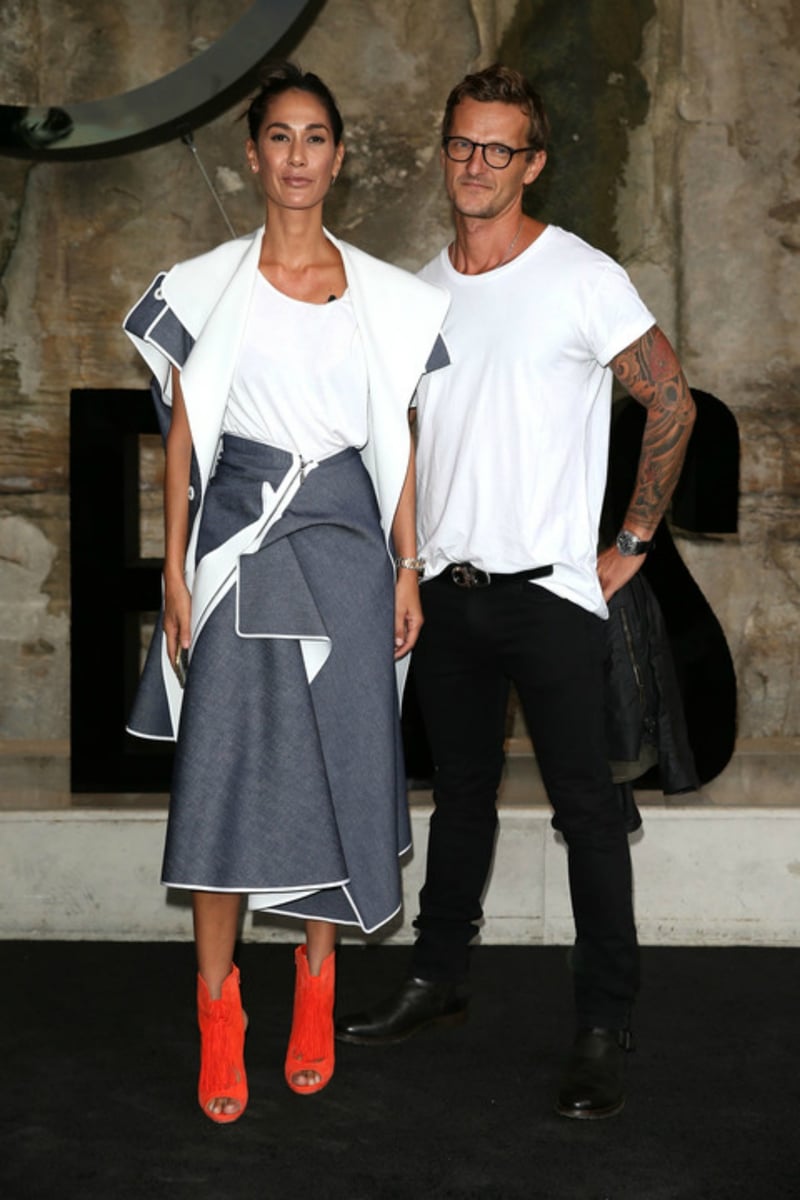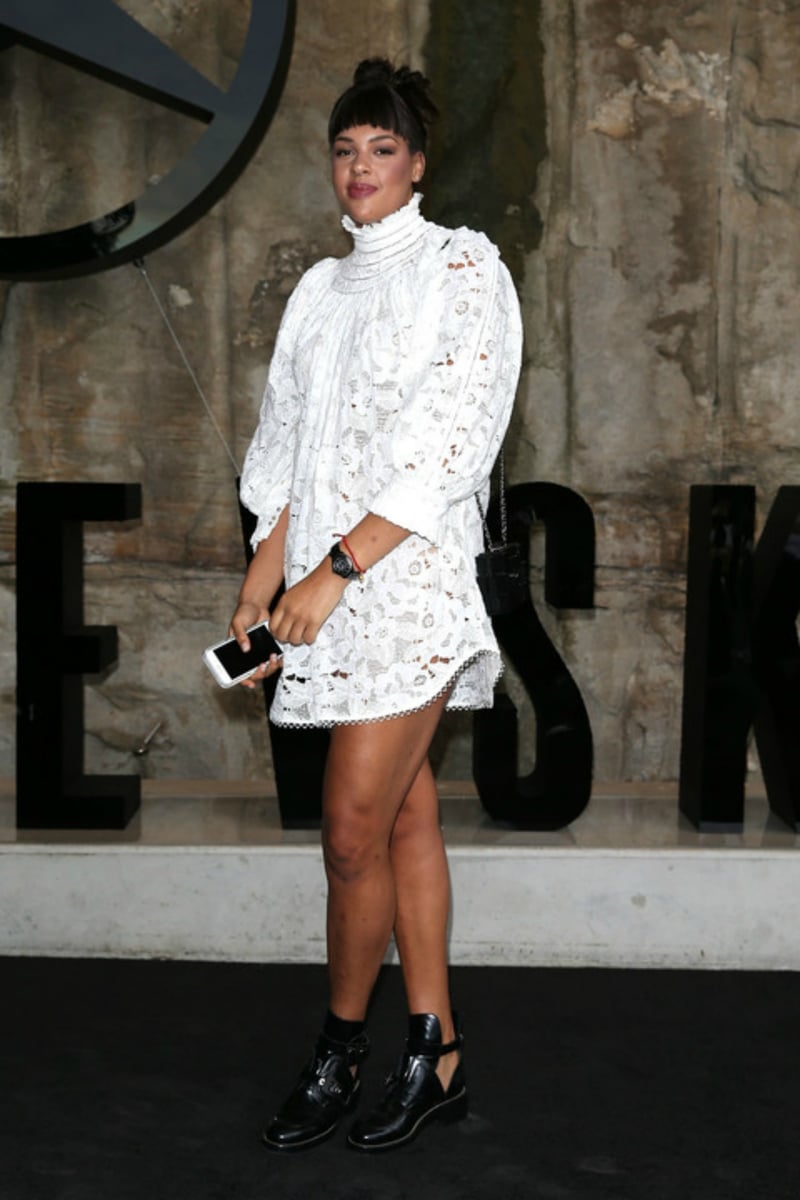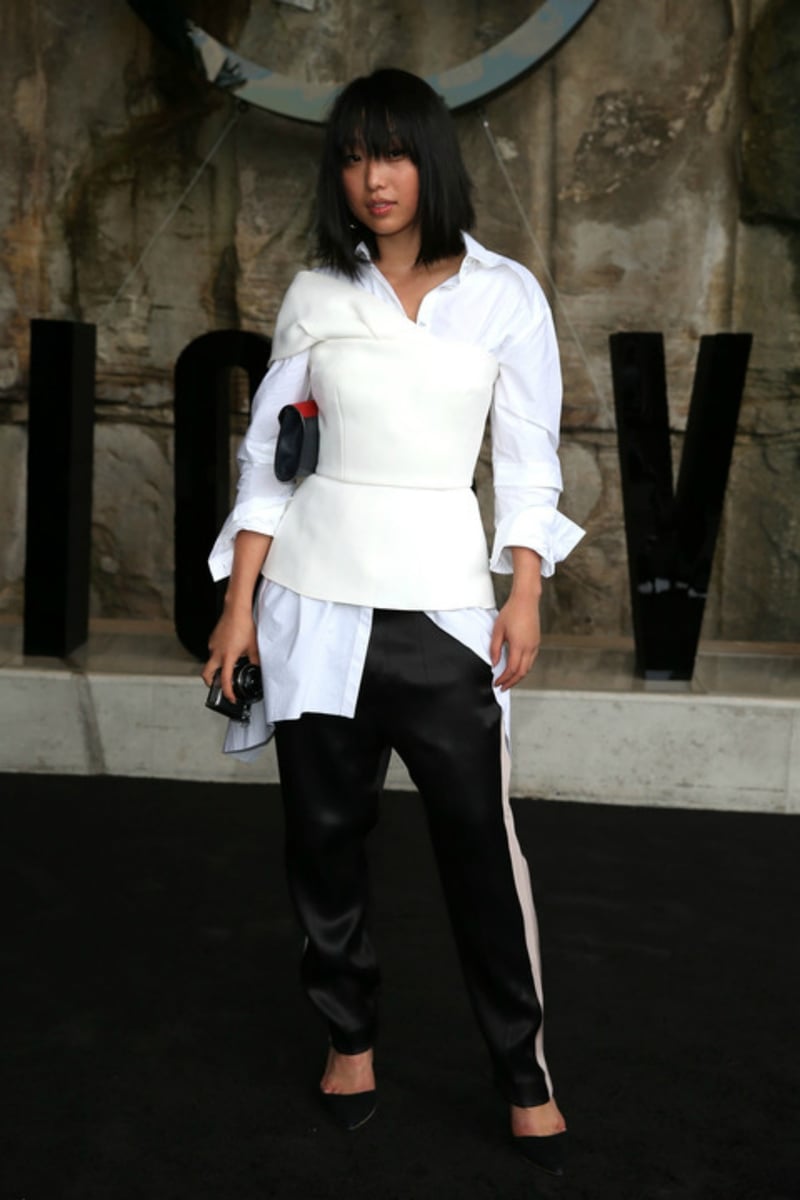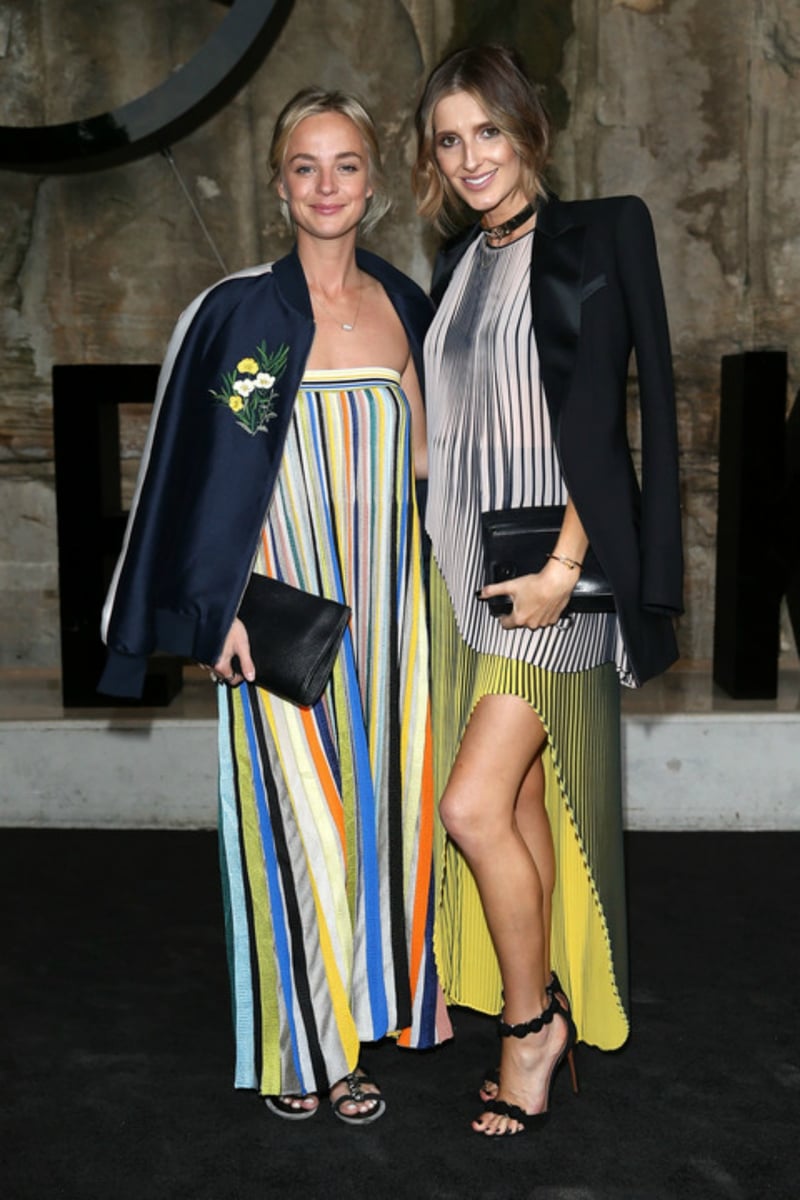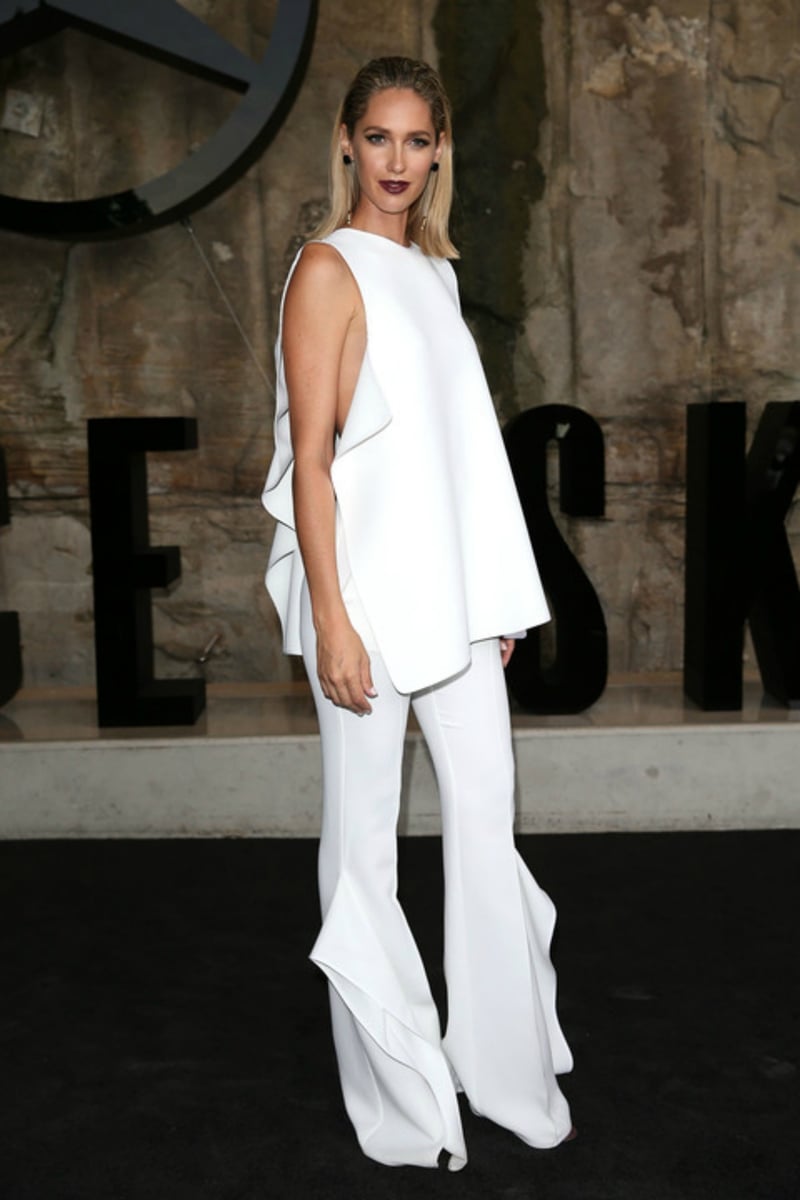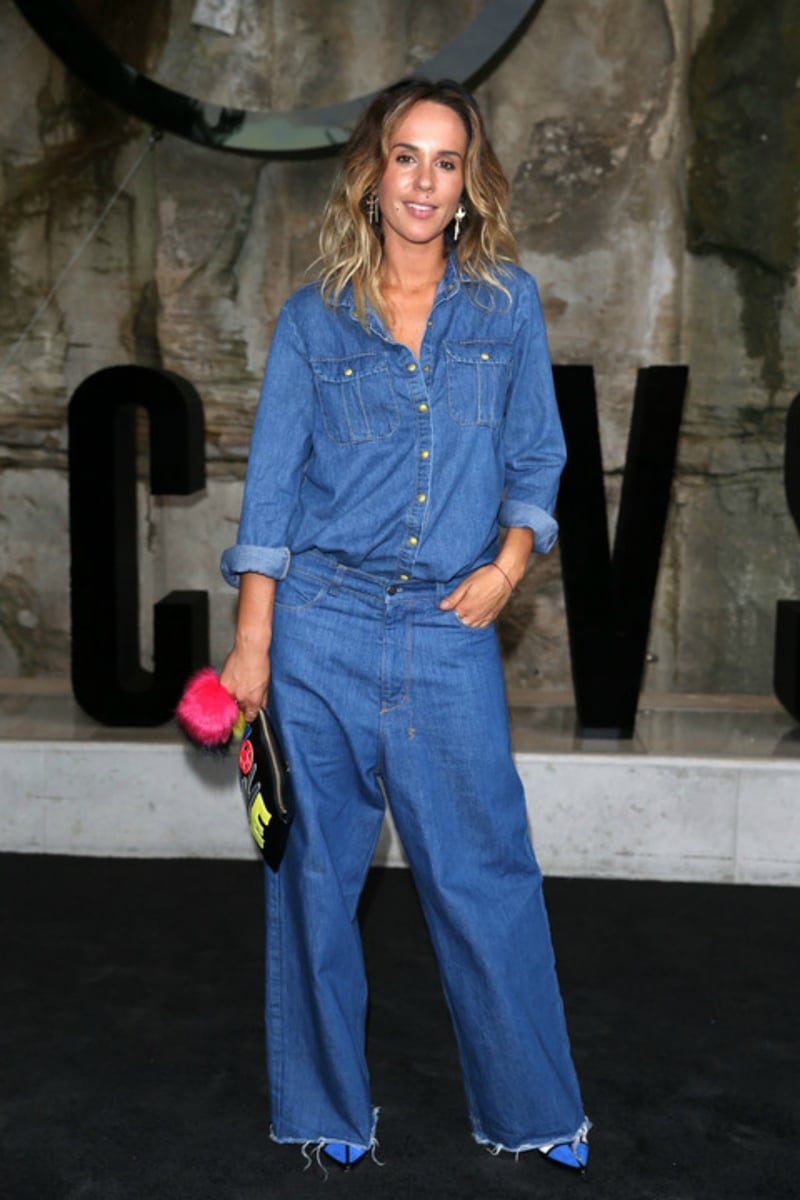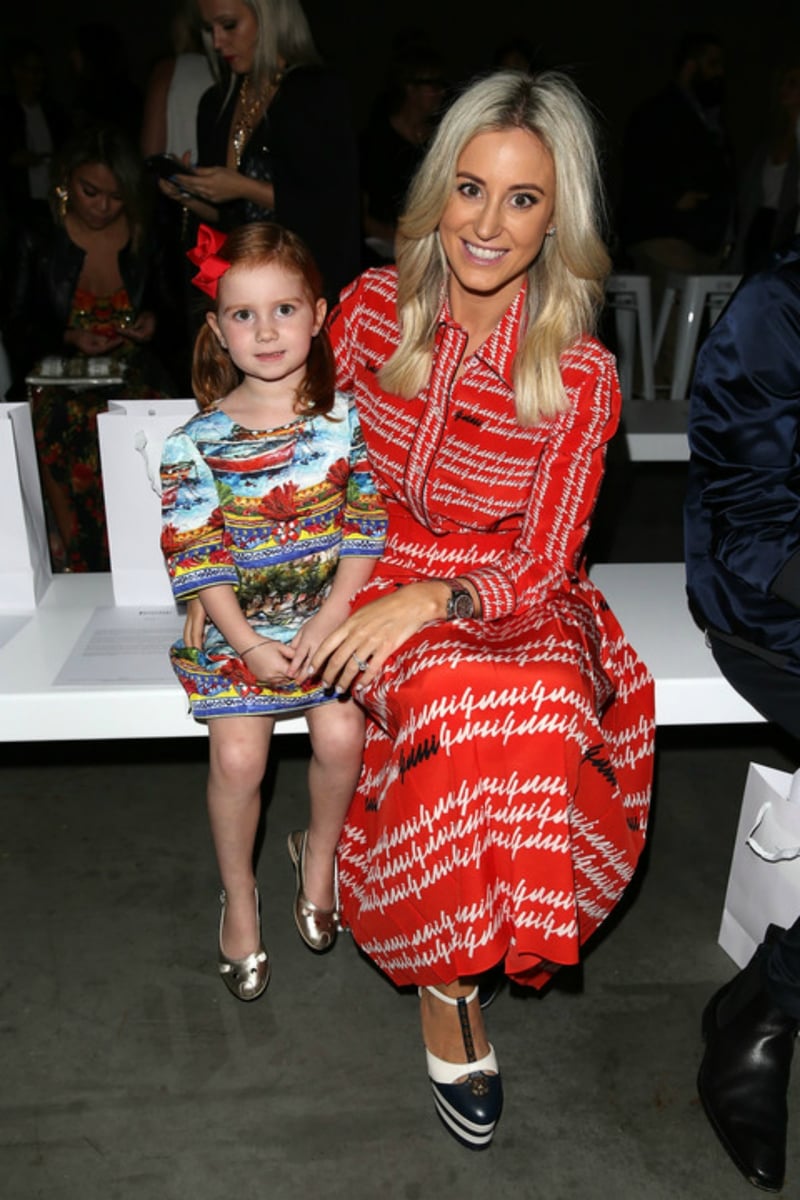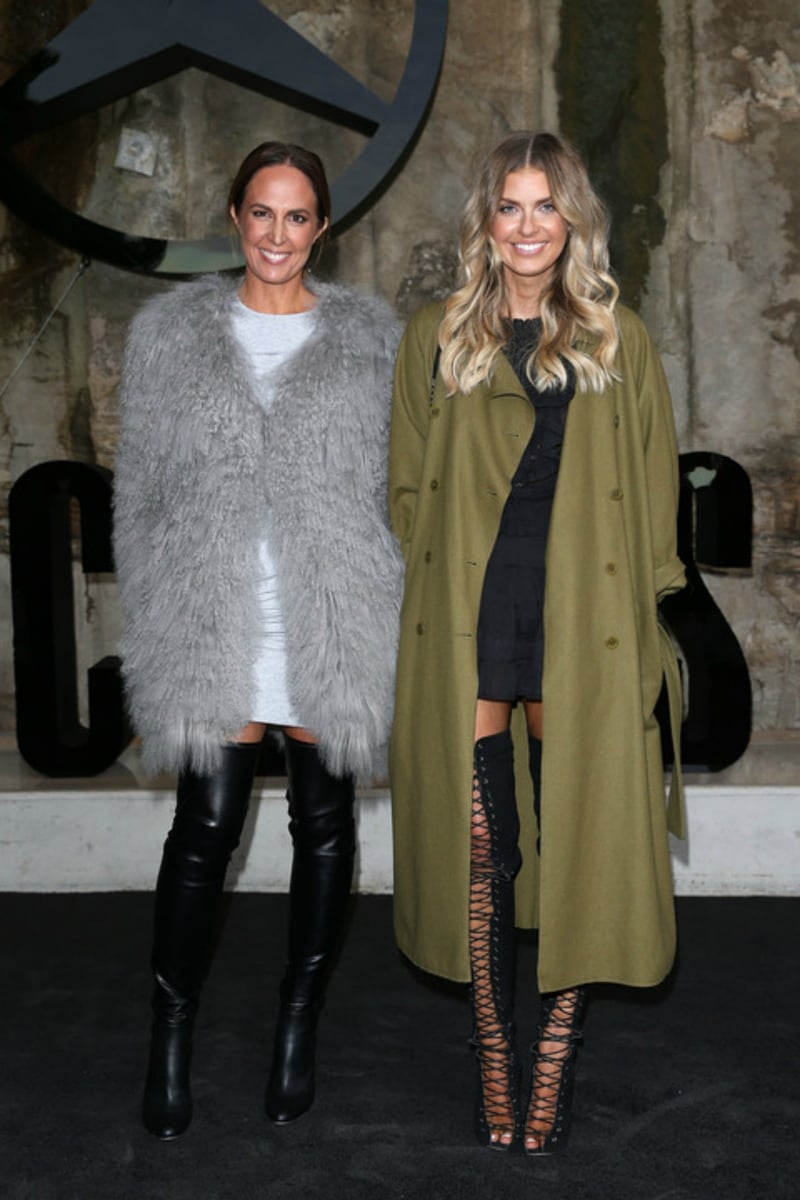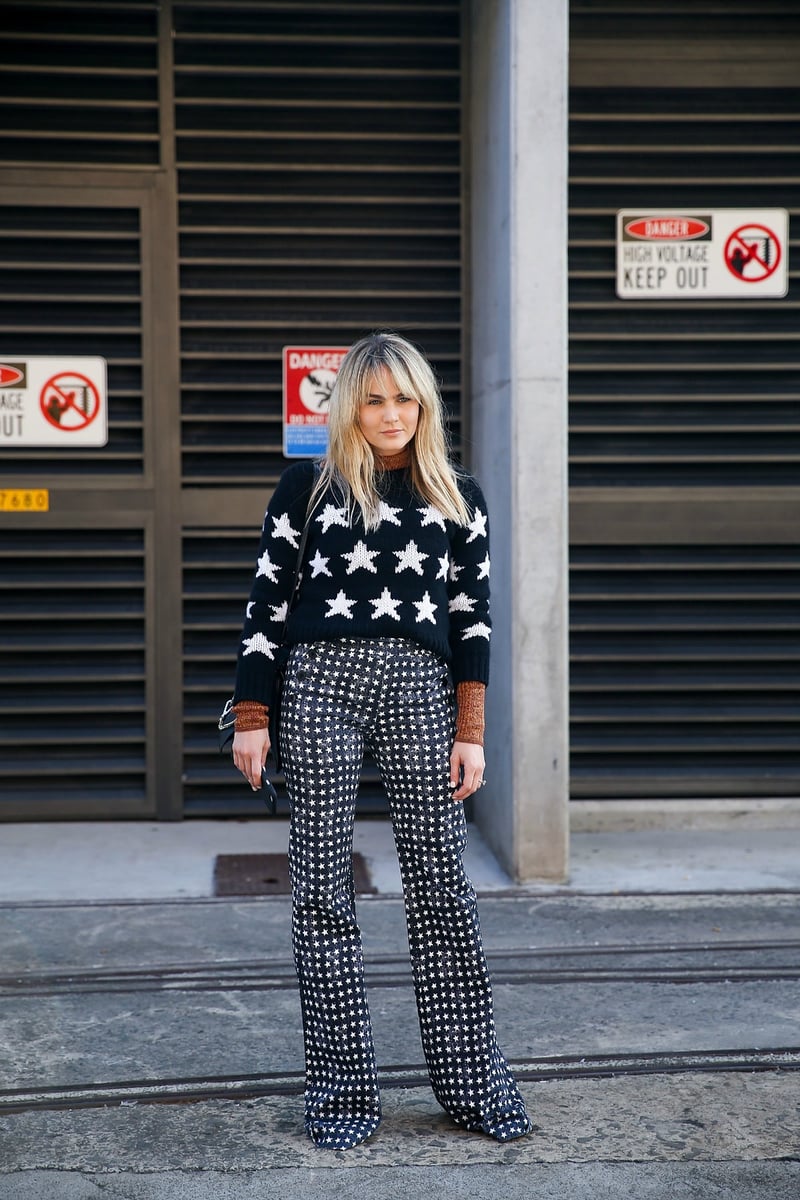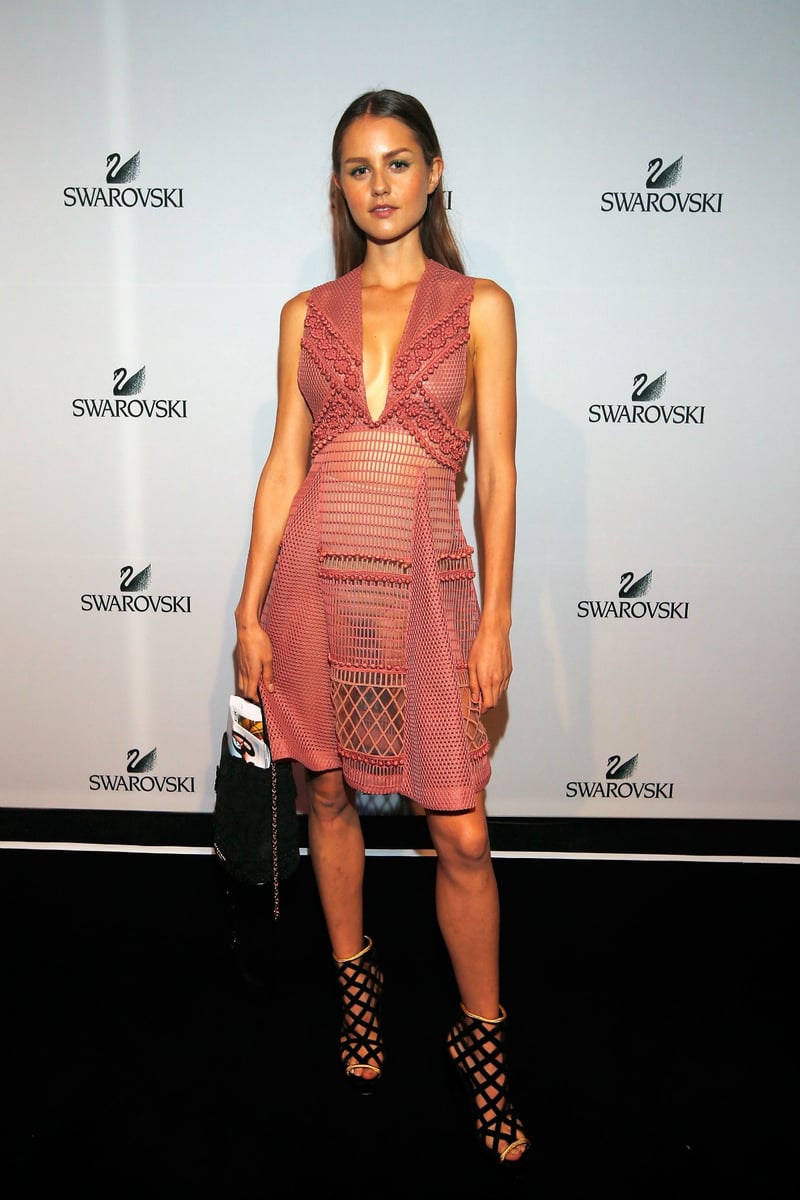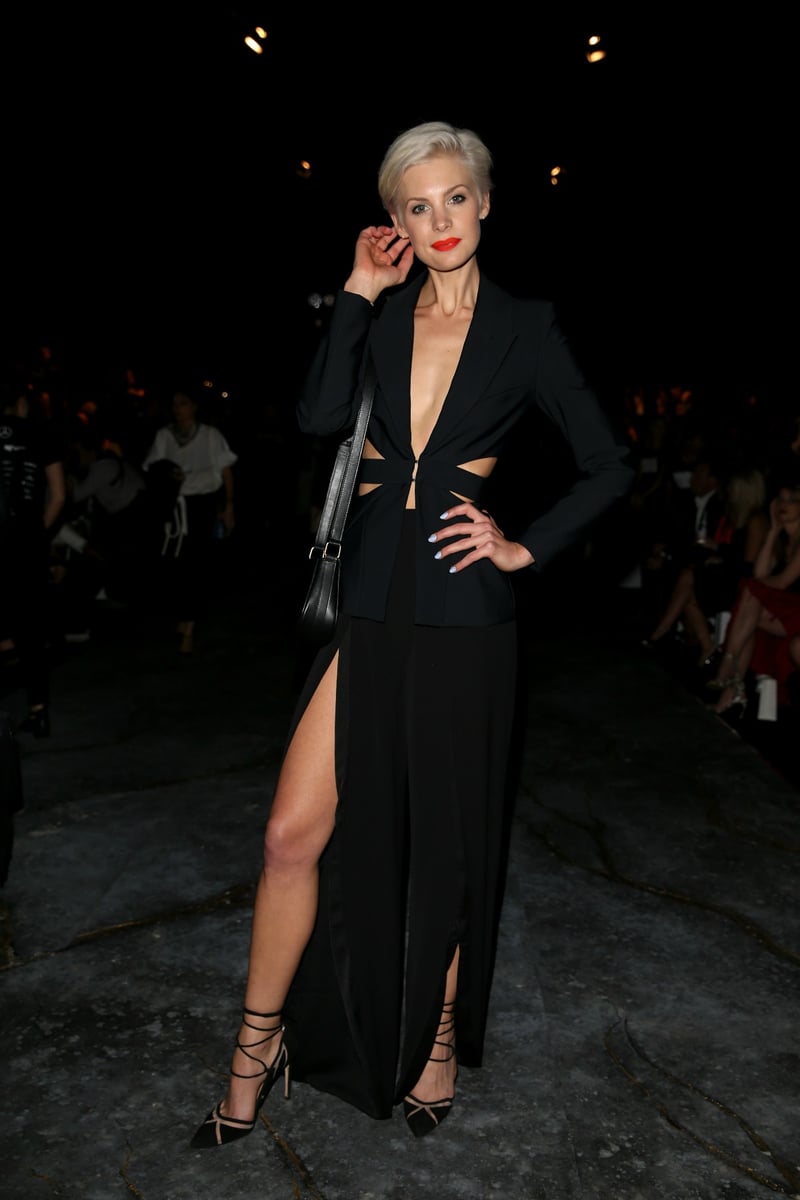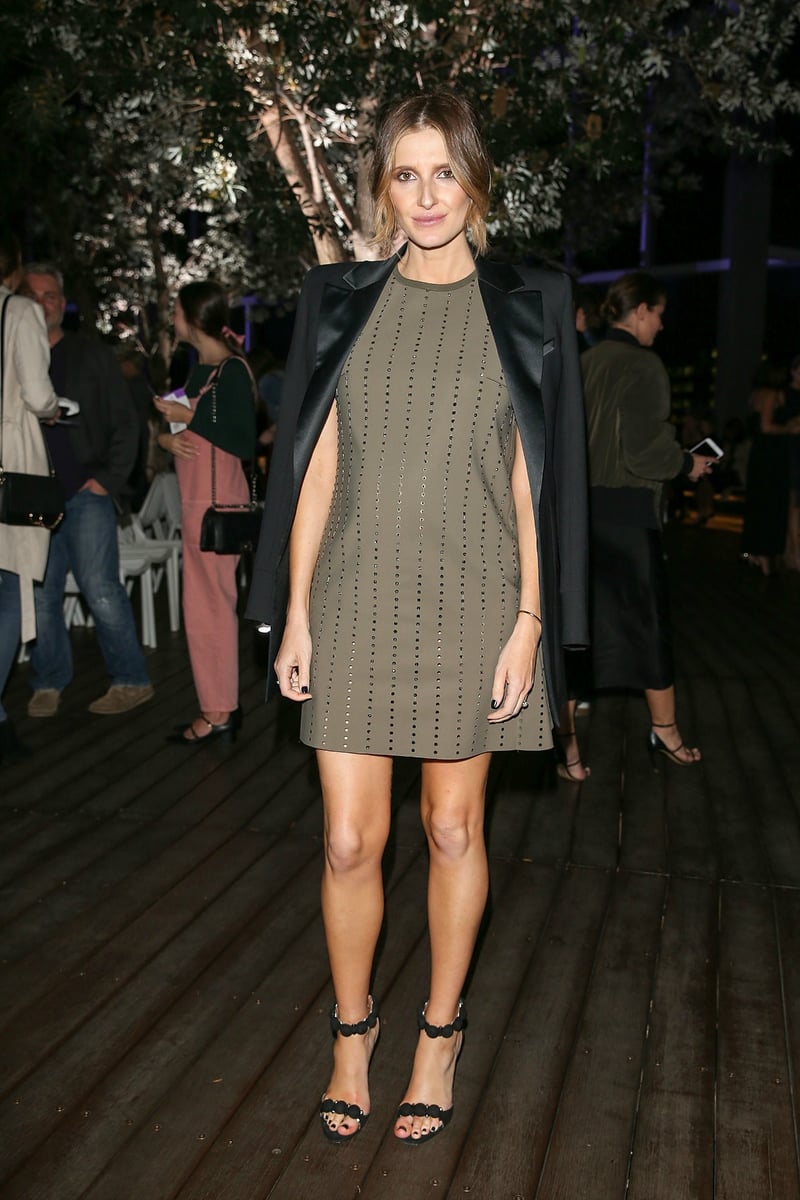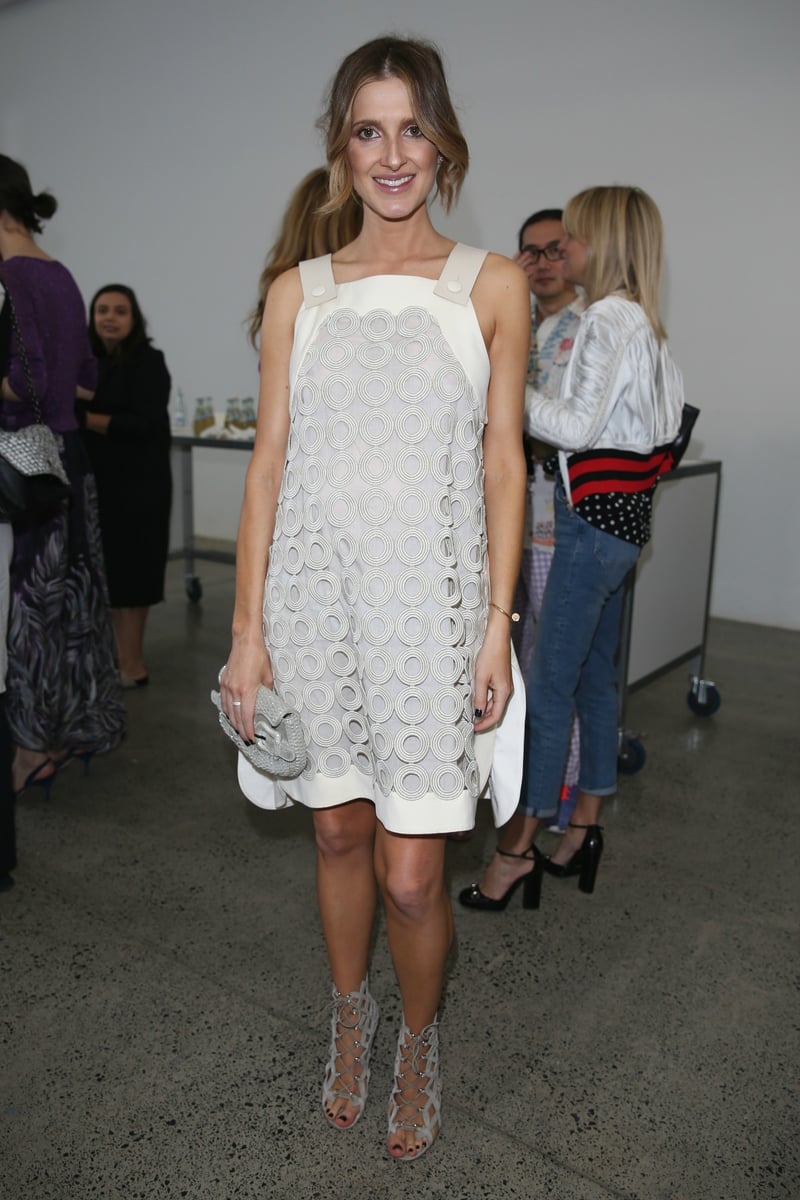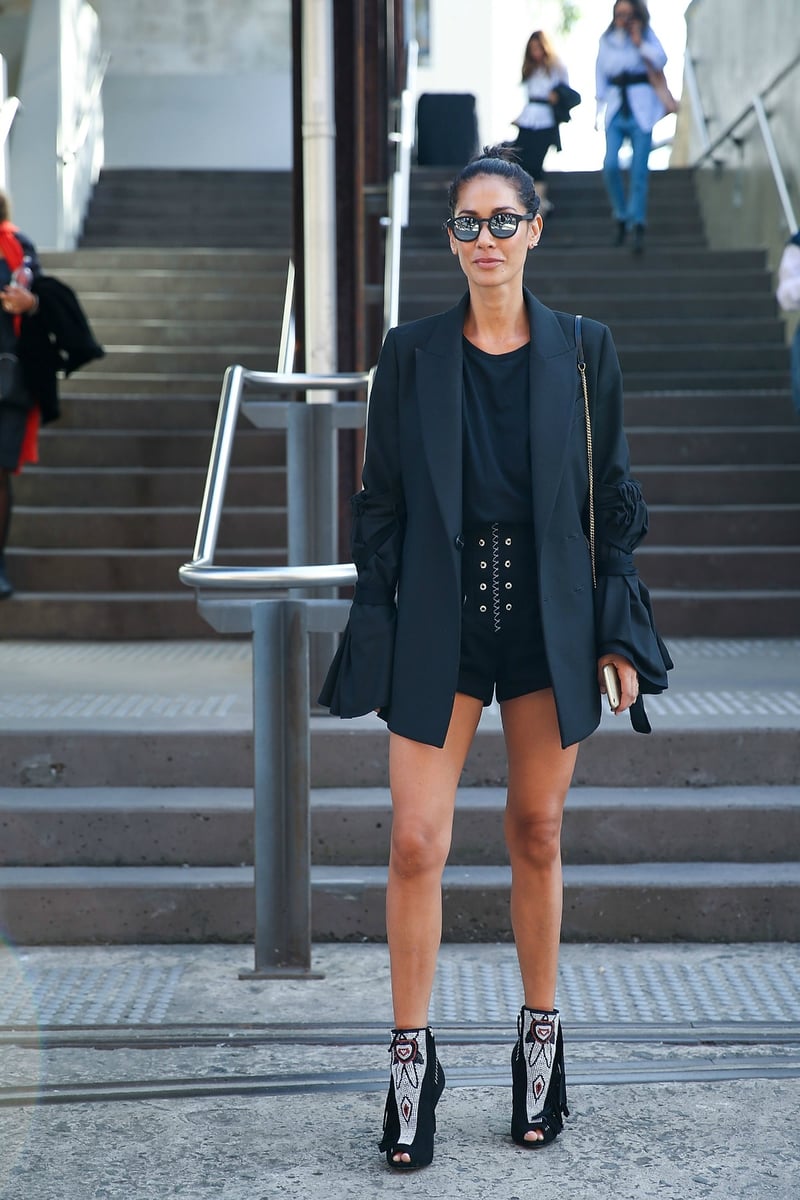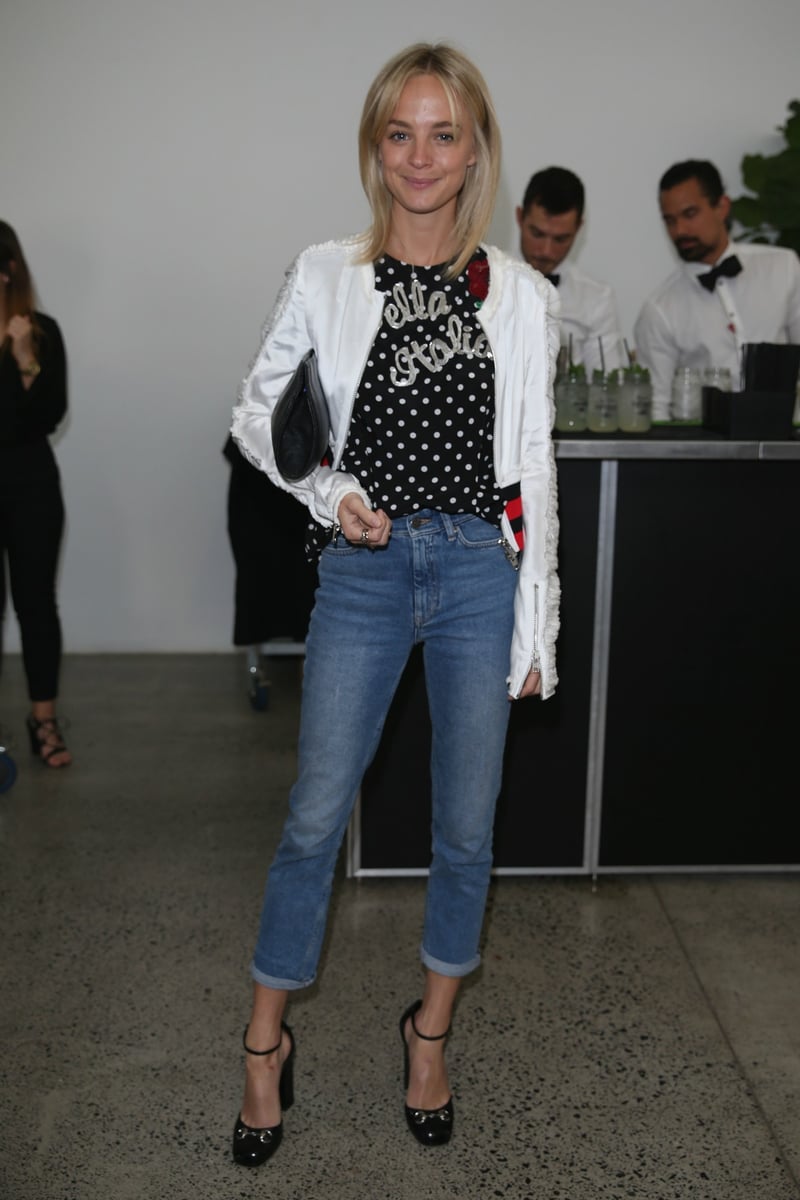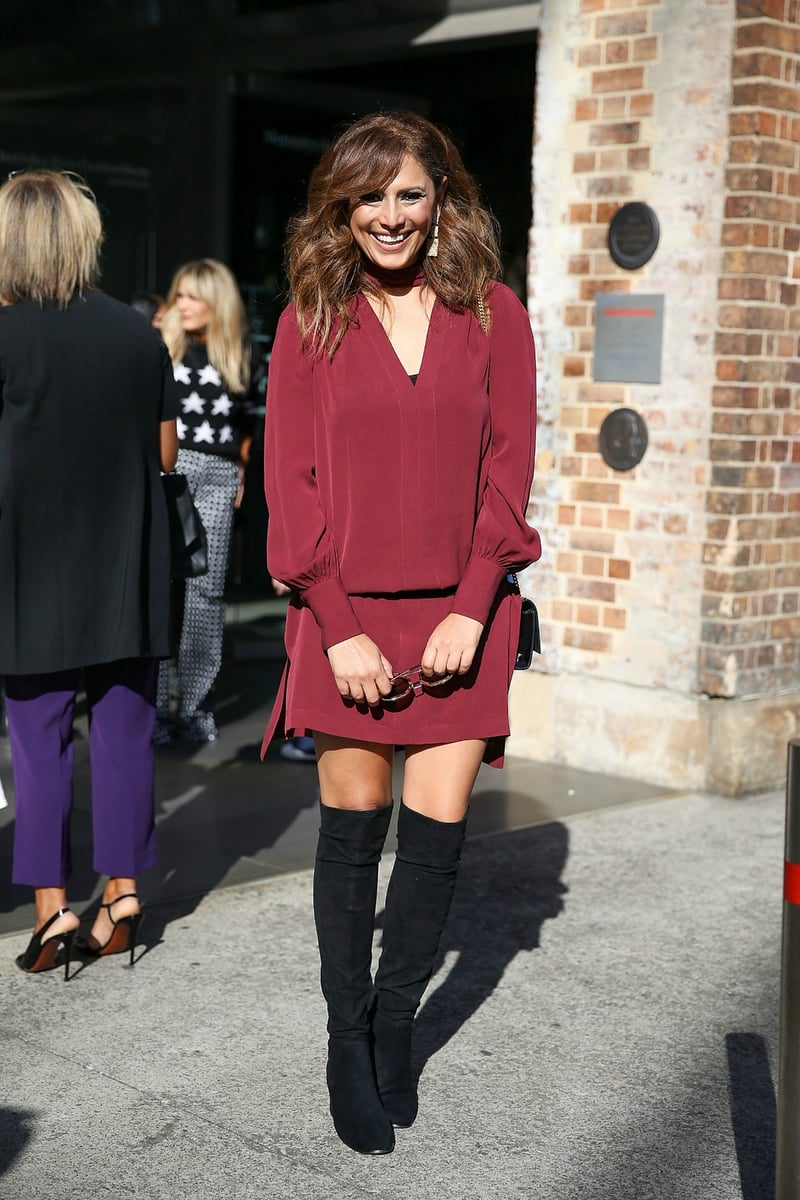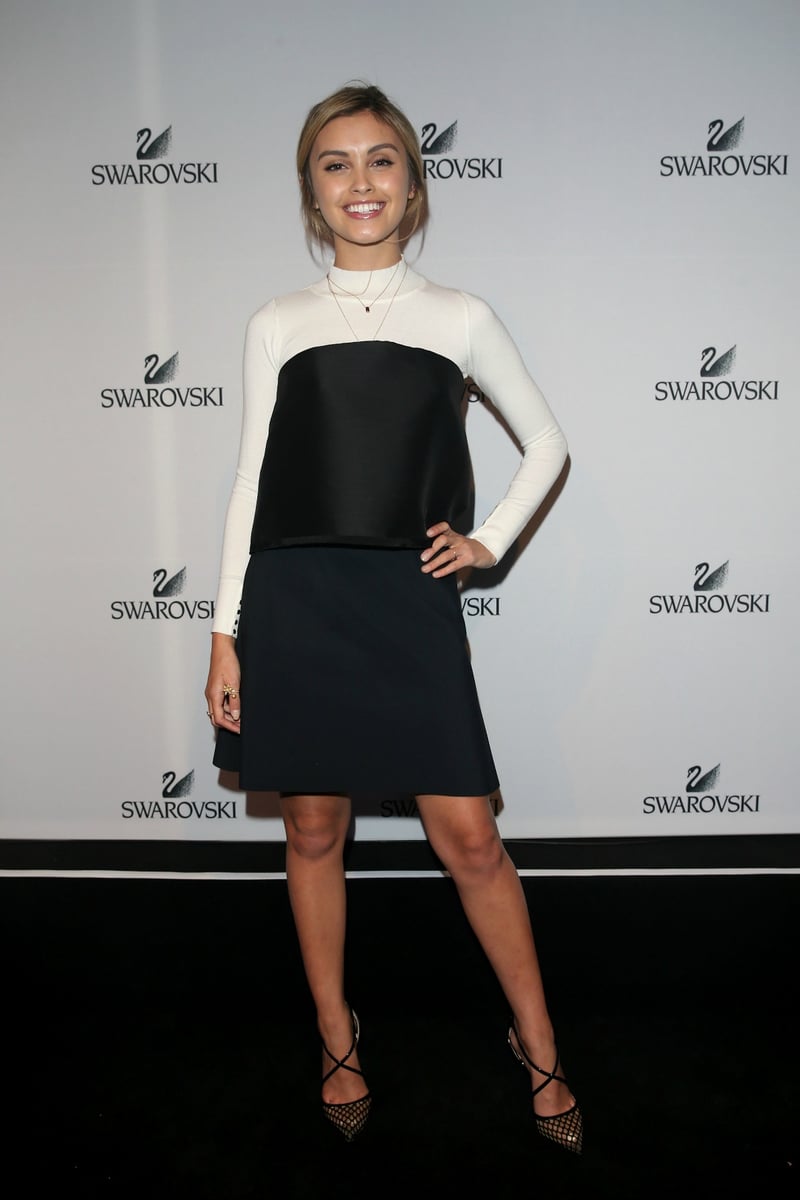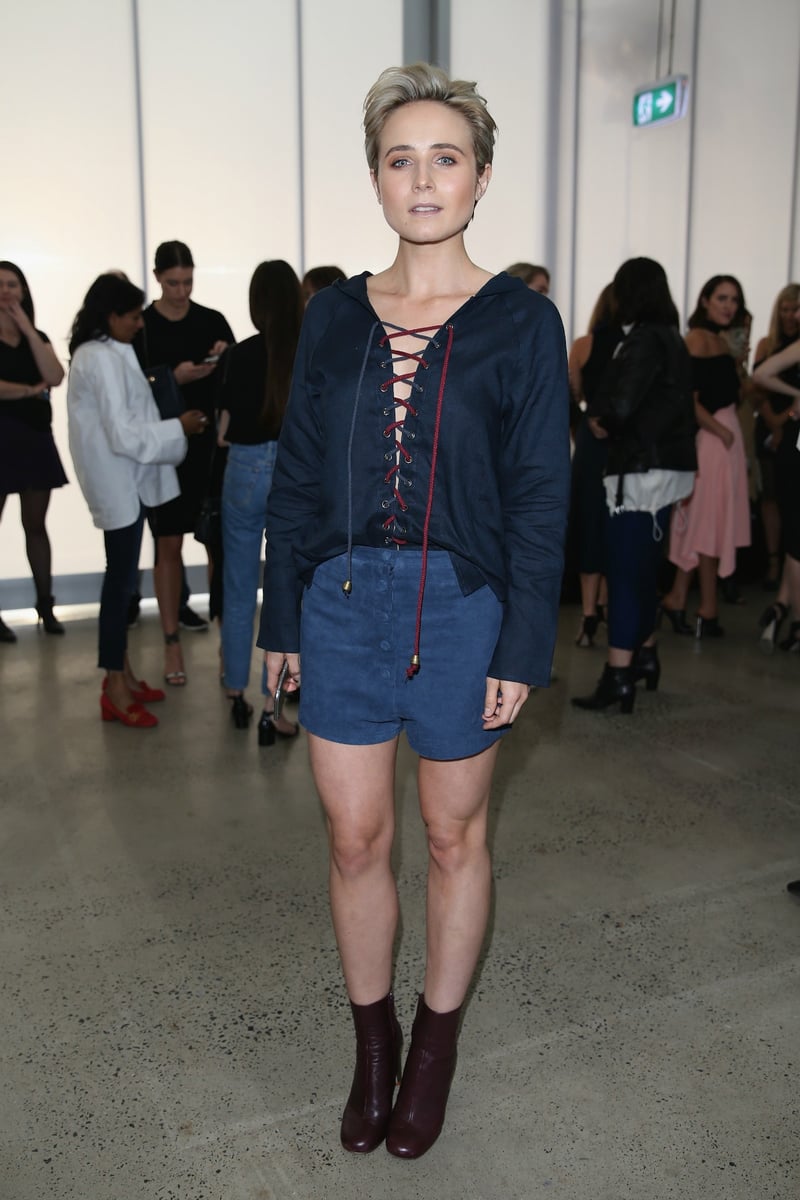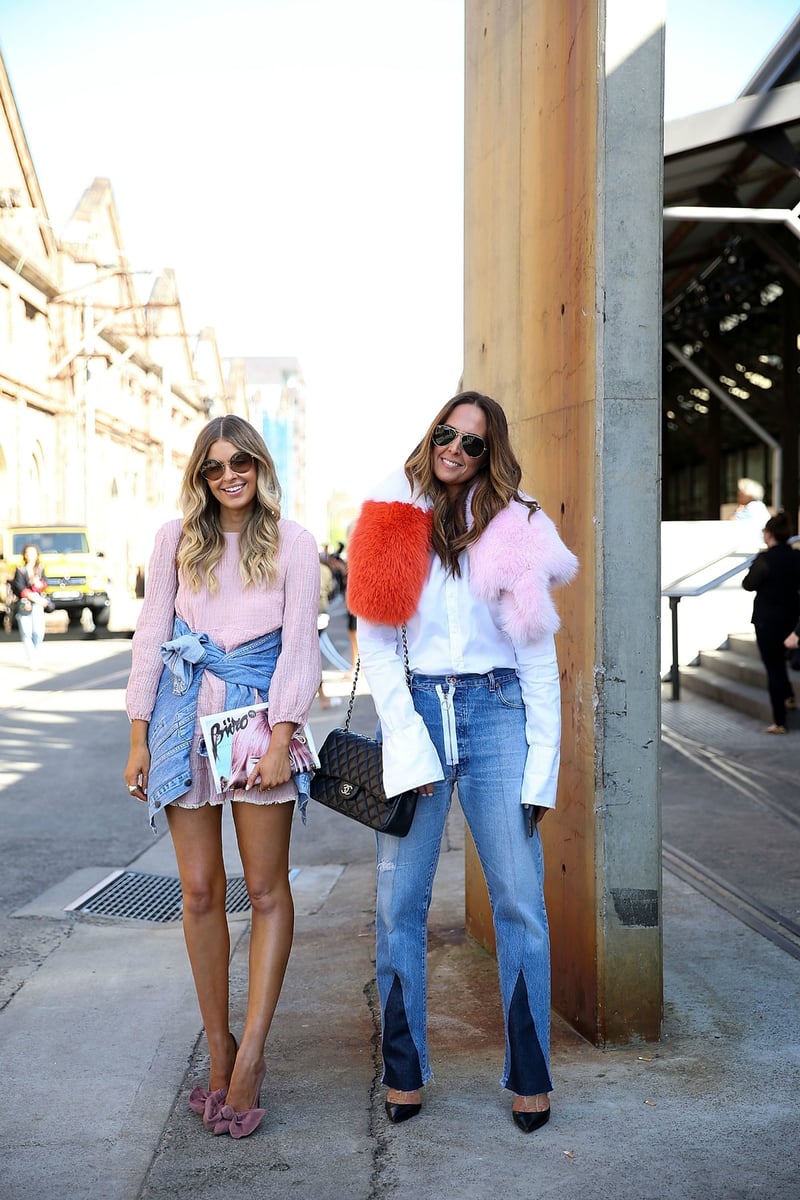 Invest in good underwear and shapewear.
"It doesn't matter how much you spend on clothes, firstly you need to think about what you're wearing underneath… I was taught as a very young girl by my mum (who was a trained corsetiere back in the day) to always be fitted for a bra and to consider what I'm wearing under my clothes to make them sit correctly.
"Nowadays most major department stores provide you with an expert to help you fit for the right bra. There are so many options in shape wear to choose from."
Jessica Pecoraro, stylist.
Be aware of fit.
"Exposing a little skin by wearing a V-neck or a cowl neck blouse will help give the illusion of a longer upper body and will also help with the overall proportions of your body. The shapes of garments can sometimes swamp you or make you look bigger than you are so always look closely."
Victoria Chumbley Weiss, designer at Katies.
Don't "act your age" when it comes to style.
"Dress for your body, not your age. Show off your assets. Great arms? Wear a strappy maxi dress. Fabulous legs? Wear a shorter shift dress."
Image: Instagram/@kristyKoutsogiannuis/@missbrady/@sydneystyleedit.
What's your best styling tip?