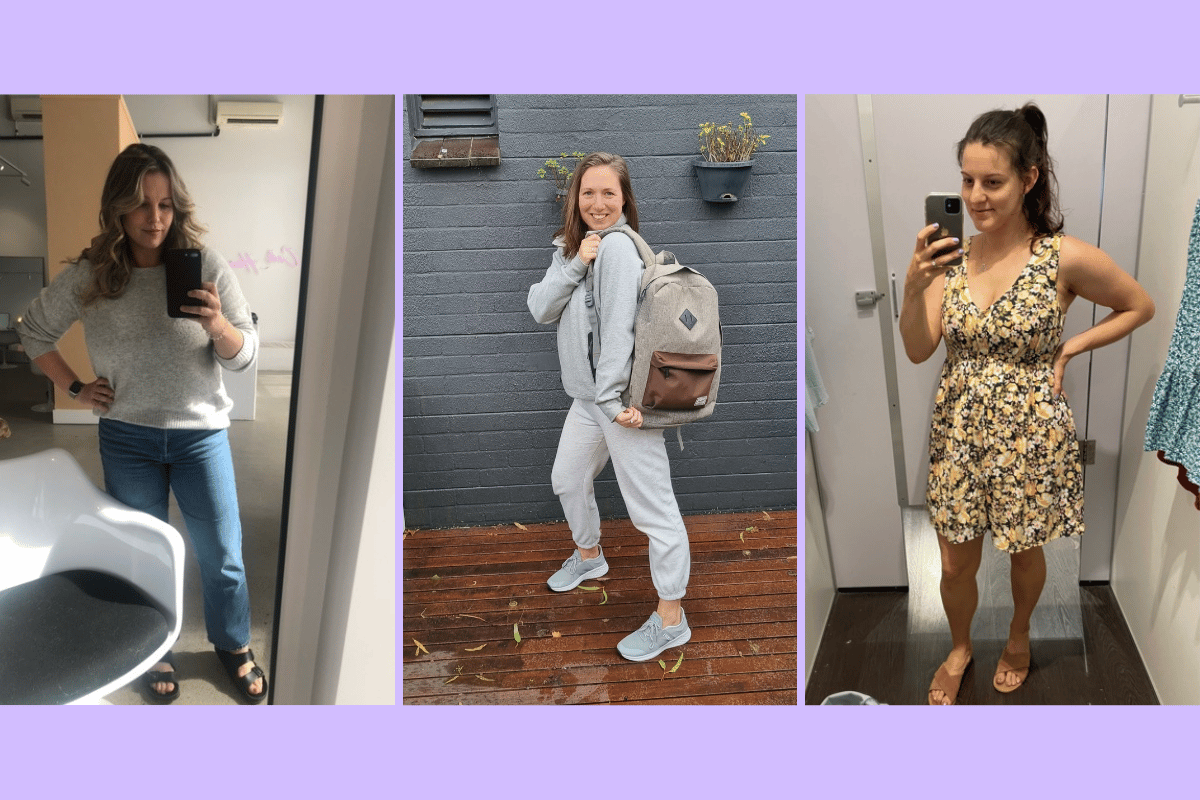 When you first become a mum, there is so much going on physically and emotionally that the last thing you should be worried about is what you are wearing. 
But for many women, a sense of style and comfort in their clothes is part of who they are. So when your body drastically changes at the same time as your day-to-day life, many mums find their style has to adapt. At least temporarily.
Mamamia spoke to six mums about how their style and relationship with clothes changed after motherhood. 
Watch: The things pregnant women never say. Post continues below. 
Plus, we got some style tips from mum-of-two and Carolina Lifestyle founder Carolina Giraldo, for anyone struggling to know what to wear in this new phase of life.
1. Karina
"I'm a first time mum to a seven-month-old and I've found style and clothes a bit of a challenge for a couple of reasons.
"Firstly, most of my clothes are impractical for breastfeeding. Secondly, my boob size has increased, meaning half the stuff I could wear doesn't fit. Lastly, I want to feel put together but also comfortable and effortless and all of this unfortunately requires effort.
"I'm about to go back to work and even though I mostly work from home, I still felt like a lot of my existing work clothes just wouldn't work for expressing. So despite hating waste, I've ended up feeling like I needed to shop for some new clothes. I think there's a psychological part of shopping that makes you feel better, and when you're sleep deprived, that dopamine hit is a bit addictive. The Iconic does not cry or scream at me!
"And then there are shoes. RIP to my heel collection. I have worn high heels once this year out of the house, which was to a wedding. They hurt so much I think I actually cried. If it's not the pain, it's the fear I will trip while holding my child. At least I'm comfortable, I suppose."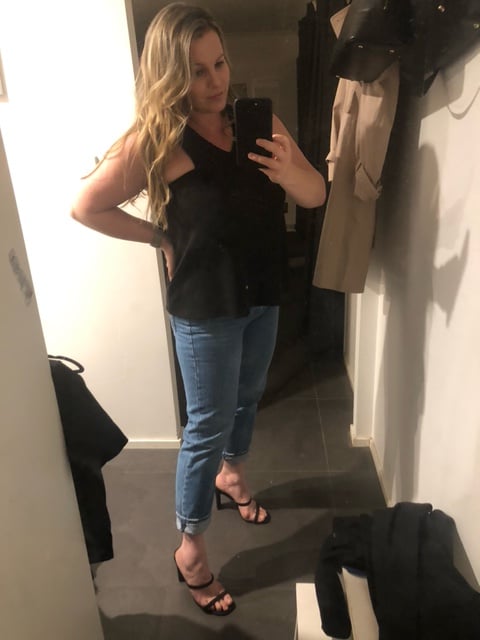 Image: Supplied.