The mother of a teenage girl stabbed at a Sydney high school Thursday morning was "shocked" to learn of the attack, claiming the school neglected to contact her.
Lapini Maile told friends on Facebook that she was not phoned when her daughter Alisi Maile, 15, was stabbed in the shoulder with a metal ruler at her school.
"When I heard the news this morning about my daughter I was shaking, crying and most of all worried about my daughter," she wrote.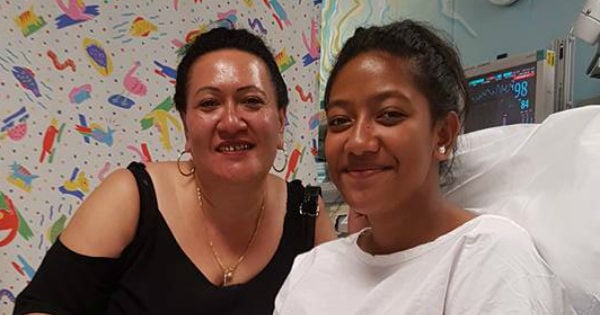 Mamamia reported on Thursday two students and a teacher were stabbed at Bonnyrigg High School shortly before 9am.
Year 11 student Alisi, along with a 16-year-old boy and 48-year-old science teacher, Carolyn Cox, were treated for non-life-threatening injuries sustained in the attack.
Ms Maile did not say how she found out her daughter was one of the victims, but said she was upset she was not immediately contacted by the school.