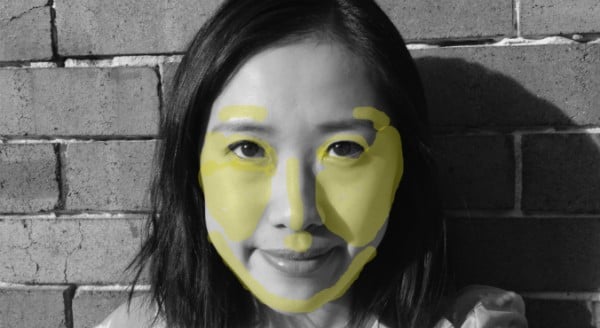 Carla GS has been strobing – or, in normal terms, using tons of highlighter. Source: Supplied.
Move over, complicated contouring – it's time to start strobing. What's strobing? No, you don't need to go to a high-energy rave to achieve this look, although that would be fun.
Strobing is the newer, fresher and easier version of contouring, using highlighters – shimmering creams and powders which reflect light – to create the impression of intense luminosity.
The difference between strobing and regular ol' highlighting is the amount of product used. With highlighting, only a dab is used – a dot in the cupid's bow, a hint on a cheekbone.
Related: "My wedding day decision divided everyone. But I did it anyway and I don't regret it."
Have I lost you? Why don't I walk you through how I achieved the look on myself.
How to: Strobing.
Look, I'll be real with you. Definitely read through my tutorial, but strobing is also a very forgiving technique. Basically, just put on lots and lots of highlighter, especially on your cheekbones and temples, and you'll be good to go.
Related: 6 ways you're damaging your hair colour (without even realising).
But, for those of you who love instructions - and we can all use a little help! - here's a step-by-step guide to strobing. (Post continues after gallery.)
Step 1. Moisturise.
Begin your journey into strobing by applying a moisturiser all over your face, as this look is all about dewy, hydrated skin. Then, apply concealer – I've got it under my eyes and over blemishes.
When strobing, it's best to keep foundation to a minimum, as you don't want the highlighter to get muddied. I'm not wearing any foundation or blush in these photos. Then, the main event: highlighter!
Step 2. Apply generous amounts of golden-toned highlighter.