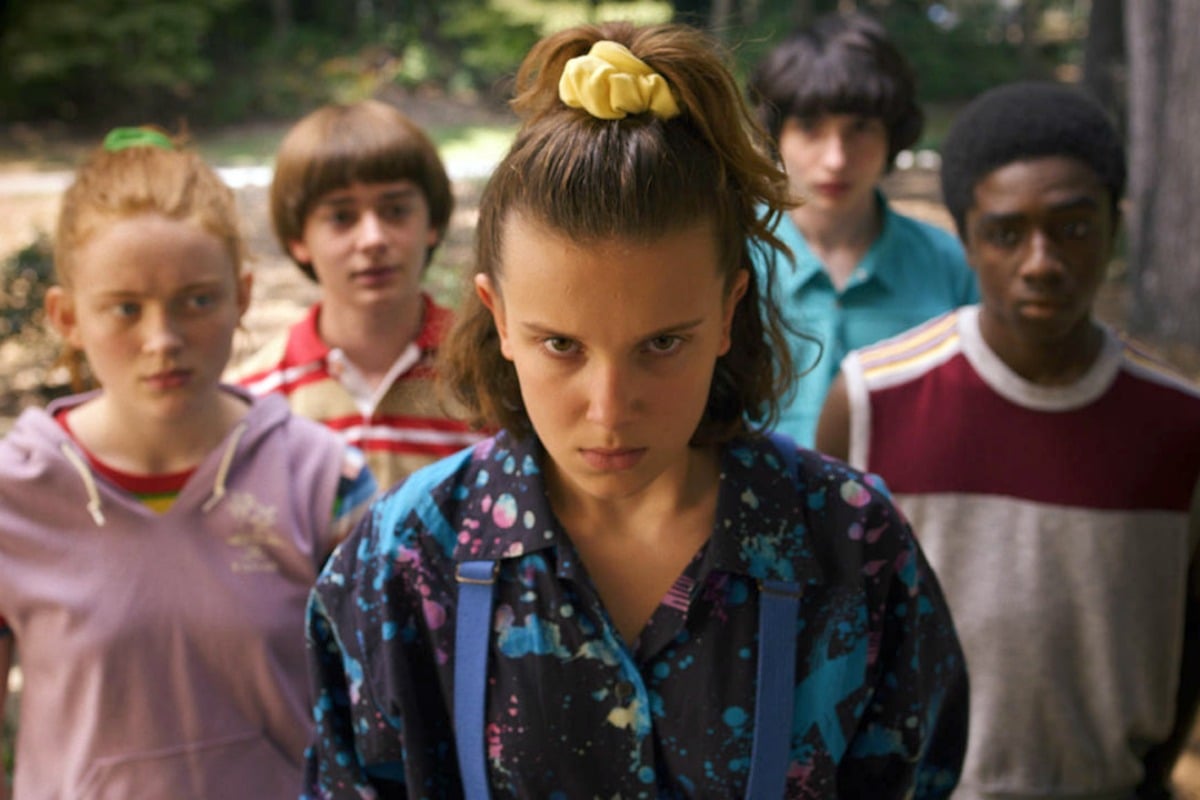 Warning: MAJOR spoilers ahead for Stranger Things season 3. If you haven't watched it yet, bookmark this page and come back to it. You can thank us later.
It's been almost two weeks since season 3 of Stranger Things dropped on Netflix, which of course means most fans have already devoured it in a couple of days and are trawling the internet for season 4 theories.
Honestly, can you blame us?
Watch the trailer for Stranger Things season 3 below. Post continues after video.
But while we've already cast our eyes over suggestions things may not be as they seem with regards to the untimely death of a certain beloved Hawaiian shirt-wearing Hawkins resident, this next theory is much, much spicier.
So spicy, in fact, it's radioactive.
We're talking about a Stranger Things-Chernobyl crossover, which sounds like the makings of a host of new hideous alien creatures, because Stranger Things hasn't already gifted us enough potent nightmare fuel.
It also sounds like bloody great watching and we very much hope it happens.
The theory, courtesy of the sci-fi nerds of Reddit, predicts that the next season will take place around April 1986, which is of course when the Chernobyl disaster occurred. Seeing as the third season ended in October 1985, this would bring us six months down the line.
The thread, titled 'I figured out season 4 and I hate myself for it,' starts as follows:
"Post credit scene was in Russia. Chernobyl happened in Spring 1986.‬ How doctor Owens said that they use something familiar to convince the public to not look any further into the strange happenings. So did a nuclear reactor explode or did El have the greatest battle of her life?"