You could say we're as excited as Eleven with an armful of Eggo waffles right now, because Netflix has finally revealed when the next season of Stranger Things will hit our screens.
Ever since little Will disappeared into The Upside Down in the show's very first episode last year, fans of the nostalgic hit have been anxiously awaiting the return of the band of misfit kids and yes, Winona Ryder.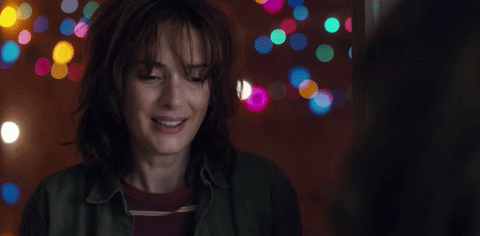 Well, ladies and gentlemen, you asked and Netflix delivered: season two will be available to streaming on October 27.
The announcement comes a whole five months after the first trailer for season two was released, so there's been plenty of time for fans to dream up some crazy (and yes, strangely believable) theories about what is in store.
LISTEN: The Binge tells you why you need to be watching Stranger Things.
A teaser video posted on the show's official Facebook page hinted that things in season two were "only going to get stranger".
Only 107 more days until we know exactly what that means...
For everything you need to know about TV this week, listen to the latest episode of The Binge.
Stay on top of all the TV and movie news you love and sign up for The Binge Newsletter here.