*Content warning: This post contains big ol' spoilers for Stranger Things season two. 
Hold onto your eggos, this is the most mind-blowing Stranger Things conspiracy theory yet.
Lemme set the scene.
In the season finale Hopper finds a bleeding Dr Owens in the stairwell at Hawkins Lab. You may have noticed the handrail. Also, you may not have because, you know, bleeding man/lots of drama etc.
Anyhoo, here's the handrail in question: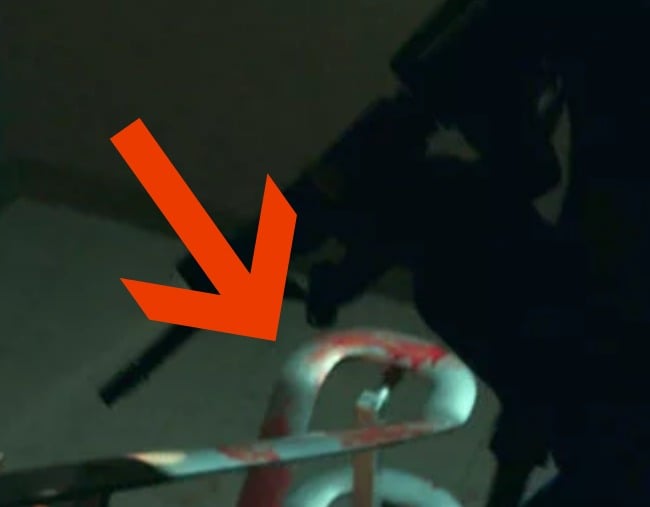 Got it?
OK, now we're going to take a lil' journey back to season one when we saw Hopper crying in a stairwell after his daughter Sara died.
Please note the handrail: