Attending a friend's wedding is no cheap affair. Once you factor in the cost of a present, your outfit, Uber fares and the morning-after Gatorades, you've basically spent enough money to buy a one-bedroom apartment at Sydney's Bondi Beach.
But now there's an additional cost that brides and grooms are demanding their guests pay, and it's making our heads spin.
"How many of you have paid for your meal at a wedding?" an angry Redditor has asked the internet, explaining: "My girlfriend and I are expected to pay $80 to 100 each for our meals at an upcoming wedding, the bride says its an 'unspoken tradition'." (Post continues after gallery.)
The most memorable weddings in pop culture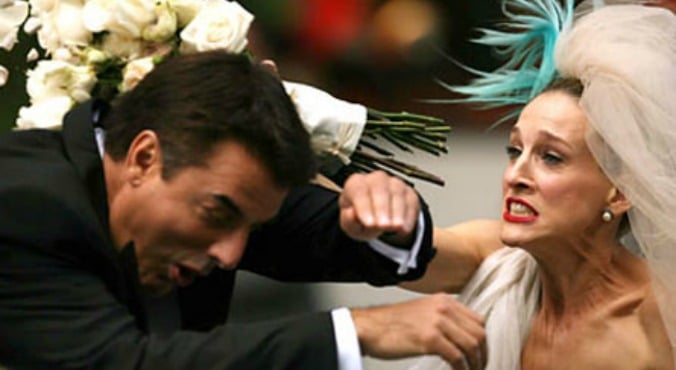 Woah woah woah woah WOAH – we're expected to pay for our own meals now? REALLY?
"I've been to a few weddings and never heard of such nonsense," he continued.
"I asked my uncle and he said that was ridiculous, but the bride's family insists that it's a tradition and that's how it's supposed to go. I've never paid to go to a wedding reception and I'm definitely not about to start.