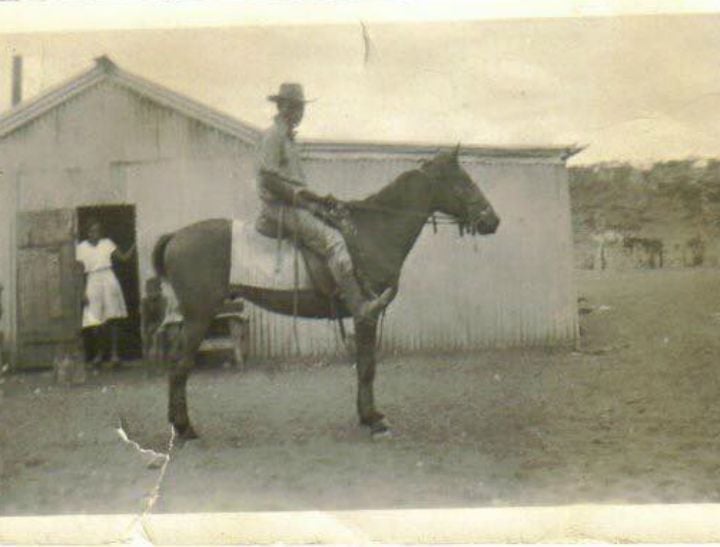 Catherine Liddle always knew her grandfather a child separated from his mother as one of the Stolen Generation. It wasn't until he was dying that he described – in harrowing detail – the real horrors of that moment. For those who dare to challenge the truth of this period in history, she shares his story.
I'll never forget the day my Grandfather told me he was dying. He was lying in a hospital bed, the back rest slightly elevated. The curtain that separated the bed from the next one was pulled back. The square room hosted four patients, two beds each side. Windows lined the exterior wall, light was flooding in.
"Hello my Grandpa," I said, as I entered the room.
He'd been chatting to the man in the bed next to him and as he turned his head to acknowledge my presence he smiled.
"Hello my girl," he replied. "Thank you for coming to visit me." He patted the side of the bed. "Sit here."
I sat. I was trying hard not to cry. Grandpa was sick, really sick. He could see my distress and, reaching out, he took my hand in both of his. I can still feel his touch. His hands were warm and rough, the legacy of a ringer. The top hand pressed down lightly for a second or two then lifted a little, pressed down and lifted again. He was taking my pain away, just like he always had.
Like Debrief Daily on Facebook
Grandpa's beautiful almond-shaped eyes looked straight at me, their brown colour so deep they were almost black. Even after major surgery he was an impressive sight. The high cheek bones and strong jaw of the Arrente warriors. His eyelashes so long they needed to be clipped to wear glasses.
As I ponder this, Grandpa's face contorts. The expression is one of pain. I catch my breath, I don't know if I can bear this and I look for the call button. Before I can find it, Grandpa speaks again.