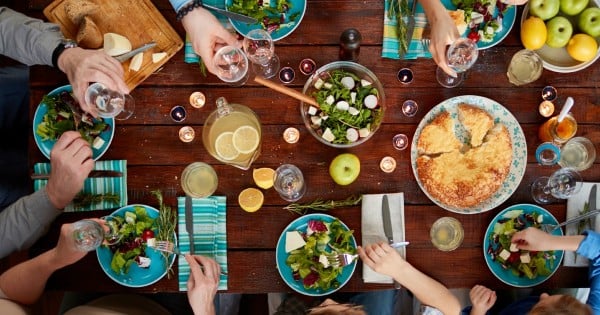 This post originally appeared on RoleReboot and was republished here with full permission.
With every fuck this and fucking that, the power of the word began to fall away, piece by fucking piece.
I grew up in a wash-your-mouth-out-with-soap-if-any-word-harsher-than-heck-slipped-out-of-it kind of family. Descriptive, intelligent vocabulary still appeals to me more than four-letter expletives. But the two boys my partner Kim and I adopted from the foster care system came pre-programmed with a full and colorful slew of words from the old no-speak list.
Shut the motherfucking hell up spewed out of recently adopted 7-year-old Brandon during an otherwise unremarkable and calm car trip. What the fucking hell is this shit? 3-year-old Timmy growled, curled on the couch in front of a warm fire and "Polar Express" on the television screen. No soap in the mouth here, we neither condemned nor congratulated dirty language. After several impressive outbursts Kim and I sat the boys down.
"Even though we don't use them," I said, "we know all the bad words."
"In case you're trying to shock us," Kim added.
Or educate us, I thought.
I let loose a stream of vocabulary that included George Carlin's Seven Words You Can Never Say on Television, and then some. Both boys' eyes flew wide open, round discs in rounder faces.
"It's not like we've never heard them before," Kim said.
"We just choose to use smarter, more imaginative words instead," I added.
For a while, bad language faded and we didn't worry about it.
When he hit adolescence our older son's struggles accelerated. Stealing, lying, constant calls from school, and a couple of run-ins with law enforcement began to wear us down. Arguments and shouting matches became common place. Swearing seemed like the least of our problems.
A host of crappy words soon littered every angry interchange between teenage Brandon and me, between Brandon and Kim, between Brandon and Tim; and we had a shit-load of angry interchanges. Fuck penetrated far too many conversations, big and small. Solutions for other problems Brandon brought with him from his first seven years, first in a meth house and then in foster care—his attachment disorder, his deep fear, and his scary rage—those solutions eluded us. But an idea formed in my head and I hoped it might help us clean up our mouths. Maybe cleaning up our mouths would lead to something even better. Maybe.
After talking over the idea with Kim, I called the boys to dinner.