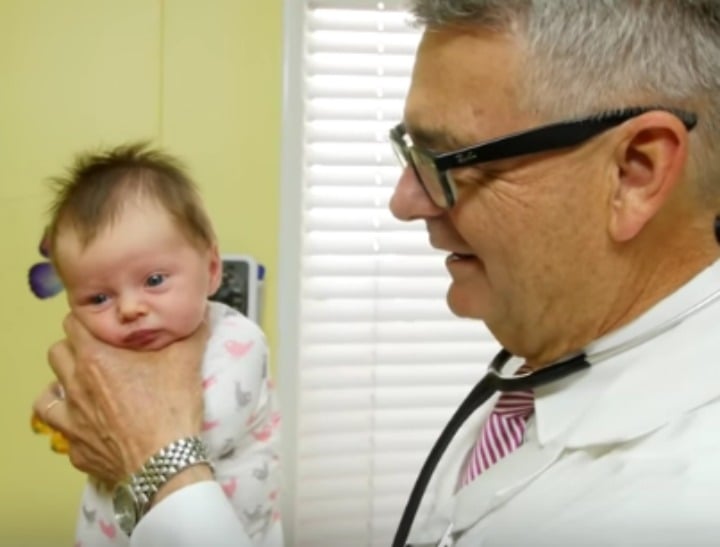 Turns out, it's all about the booty.
Paediatrician Dr Robert C. Hamilton has been working with children for over 30 years at his California practice. And as Dr Hamilton knows all too well, with great power comes great responsibility, and he has shared his baby soothing magic tricks with the world.
His number one secret for stopping a baby crying long enough to tell their parents not to worry?  It's called The Hold, and it's the tried and tested method Dr Hamilton has used on the thousands of teeny-tiny patients he has treated throughout his career.
Watch the Mamamia team try to master The Hold.